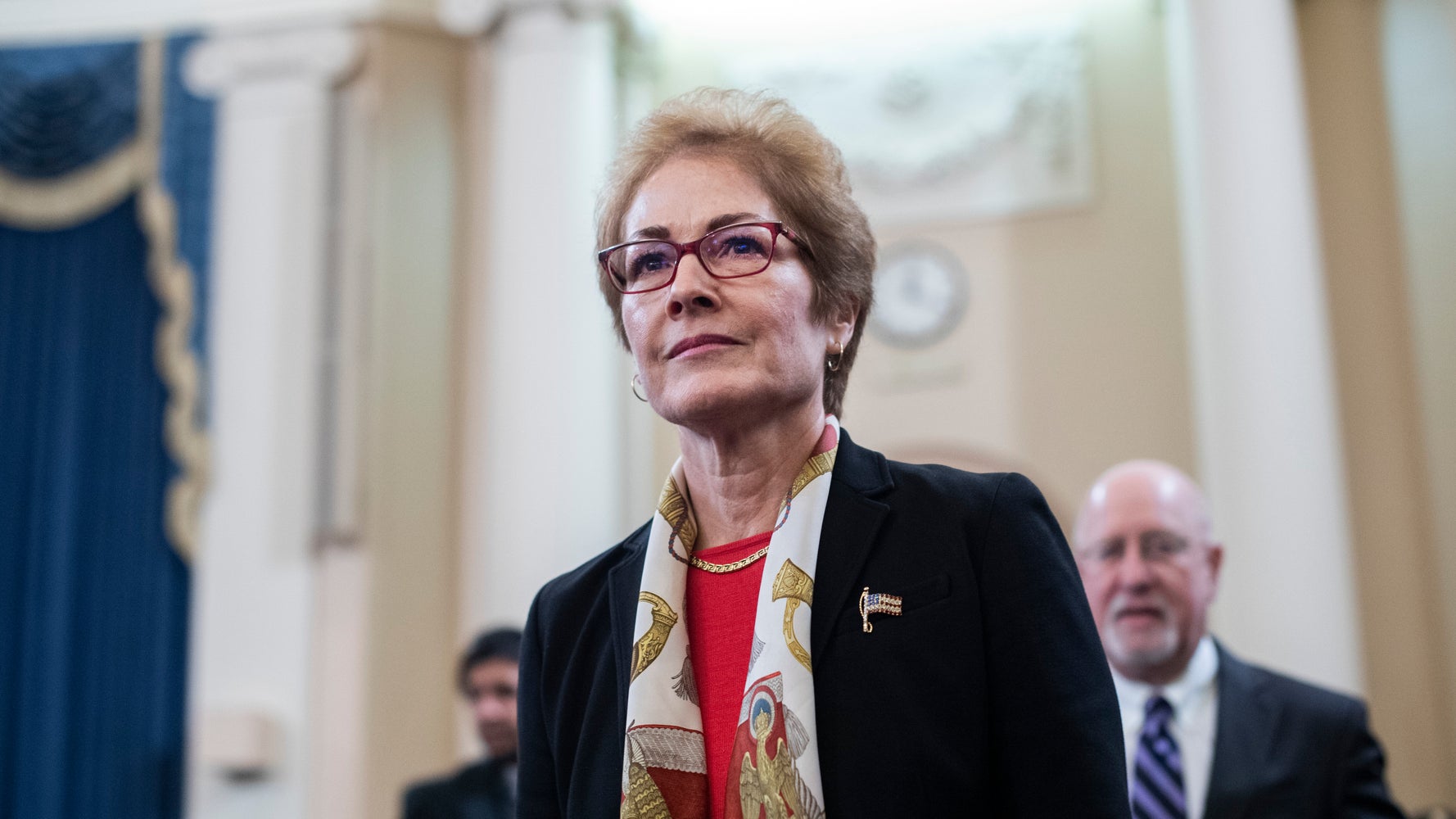 2. Republicans distanced themselves from Trump after the tweets.
Republicans who have staunchly defended Trump as the impeachment inquiry unfolds couldn't ignore the threatening tone of his tweets. Some concluded that the attacks on Yovanovitch were unhelpful.
During this week's hearings, Republicans have steered clear of directly attacking the diplomats they were questioning. 
Rep. Elise Stefanik (R-N.Y.), one of the most vocal Republicans during the hearings, told reporters, "I disagree with the tweet." 
"I think Ambassador Yovanovitch is a public servant like many of our public servants in the foreign service," she said.
Rep. Liz Cheney (R-Wy.) also defended Yovanovitch's career, saying the former ambassador is "clearly is somebody who's been a public servant to the United States for decades." 
"I don't think the president should have done that," Cheney told The Associated Press.
Even as Republicans distanced themself from the feud, the White House stood behind Trump's tweets.
White House press secretary Stephanie Grisham argued that Trump's tweets were not "witness intimidation."
"It was simply the President's opinion, which he is entitled to. This is not a trial, it is a partisan political process," she said in a statement.
3. Yovanovitch said Trump could've just recalled her without smearing her reputation. Instead, he set a new precedent for corruption.
During her hourslong testimony, Yovanovitch spoke in detail about a concerted effort to destroy her reputation as a U.S. diplomat.
"Individuals … were able to successfully conduct a campaign of disinformation against a sitting ambassador, using unofficial back channels," Yovanovitch said, adding that the State Department knew the allegations against her were false. 
She noted that Trump could have just appointed another ambassador without attacking her reputation. 
"The president has the right to withdraw an ambassador at any time, for any reason, but what I do wonder is why it was necessary to smear my reputation, falsely," she said.
Yovanovitch is concerned that the way she was pushed out of her position could set a new precedent that other countries and private and foreign interests might exploit.
"Shady interests, the world over, have learned how little it takes to remove an American ambassador who does not give them what they want," Yovanovitch said.