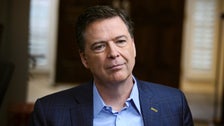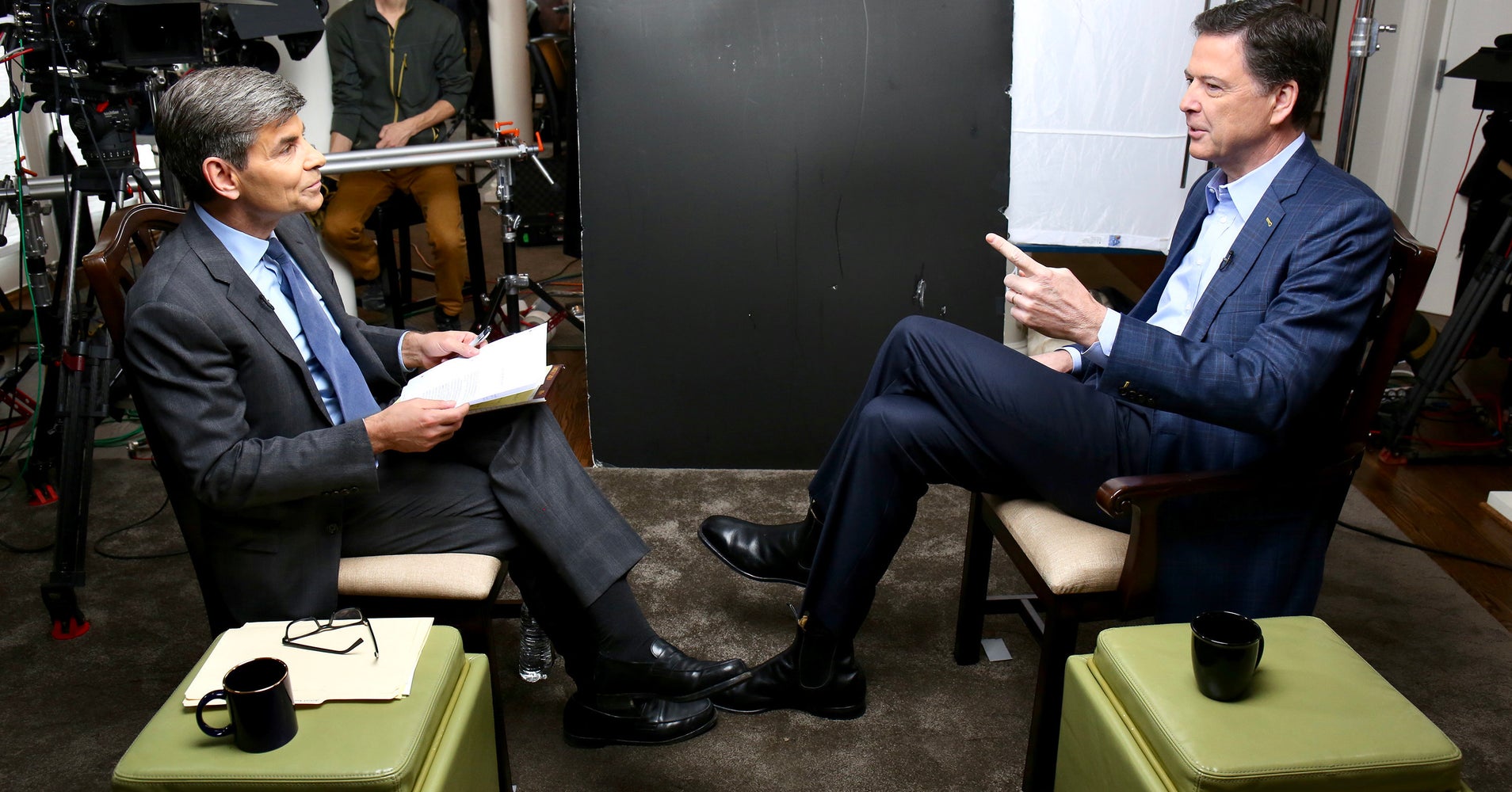 Former FBI Director James Comey gave a no-holds-barred interview on Sunday night in which he called Donald Trump a liar who was "morally unfit to be president."
Comey, speaking to ABC News' George Stephanopoulos, touched on many of the scandals that have plagued the Trump administration over the past 16 months, including the Russia dossier and the litany of sexual misconduct allegations leveled at the president.
"A person who sees moral equivalence in Charlottesville, who talks about and treats women like they're pieces of meat, who lies constantly about matters big and small and insists the American people believe it, that person's not fit to be president of the United States, on moral grounds," Comey said.
The interview comes just days before the release of his highly anticipated book, A Higher Loyalty: Truth, Lies, and Leadership, which has already sold close to 200,000 copies. 
"The challenge of this president is that he will stain everyone around him," he told Stephanopoulos. "And the question is, how much stain is too much stain and how much stain eventually makes you unable to accomplish your goal of protecting the country and serving the country?"
The former FBI director said, however, he'd still be working for the government had he not been removed. "I was dreading it," Comey said, noting he'd be "an unhappy F.B.I. director, but in a way proud of the organization and in my role in trying to protect it."
Among the more salacious topics during the interview focused on the infamous Steele dossier that was compiled by a former British spy and alleged that footage exists of Trump watching prostitutes urinating in a Moscow hotel suite. Comey informed Trump about the allegations in private before his inauguration several times, and he writes in his book that Trump was obsessed with disproving them.
On Sunday, he said he was unsure if the rumors were true, but said they left the president open to blackmail by the Russian government.
"I honestly never thought these words would come out of my mouth, but I don't know whether the―the―current president of the United States was with prostitutes peeing on each other in Moscow in 2013," Comey said. "It's possible, but I don't know."
As the reviews on Comey's tell-all began to pour in, Trump immediately fired back on Twitter, calling the man an "untruthful slimeball" and intimating that he should be jailed for his actions at the helm of the FBI. White House press secretary Sarah Huckabee Sanders later said Comey would "be forever known as a disgraced partisan hack that broke his sacred trust with the president of the United States."
Trump unleashed another wave of fury on Twitter early Sunday, just hours before the ABC interview was set to air, accusing the former FBI chief of pushing "many lies" and predicting Comey would go down as the "WORST FBI Director in history, by far!"
Comey responded to the tweets with a message of his own, saying his book was "about ethical leadership & draws on stories from my life & lessons I learned from others."
He continued: "3 presidents are in my book: 2 help illustrate the values at the heart of ethical leadership; 1 serves as a counterpoint."
"I hope folks read the whole thing and find it useful."