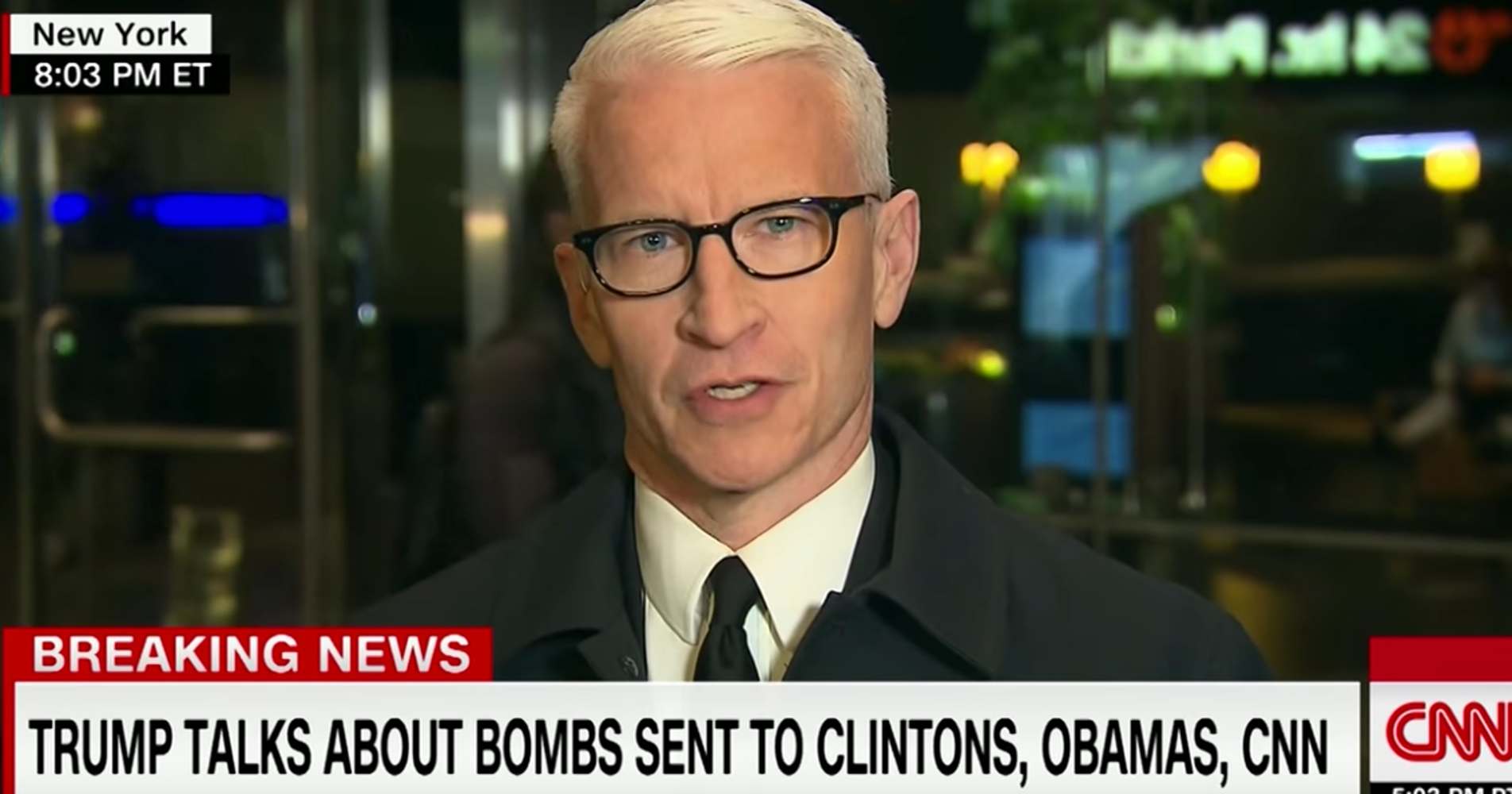 Trump's fresh criticism comes after apparent explosive devices were sent to CNN as well as former President Barack Obama, Hillary and Bill Clinton, and other prominent Democrats.
Cooper pointed out that during Wednesday night's rally, Trump "quite hypocritically" spoke of "explosive devices being sent to former government officials" but made no mention of the one sent to CNN ― "a news organization he routinely attacks."
Anderson Cooper cuts into Trump rally: "That was the president speaking in Wisconsin — speaking quite hypocritically, I have to say."

— Oliver Darcy (@oliverdarcy) October 25, 2018
"He calls reporters the enemy of the American people and yet he said it's the media's fault for the kind of reporting that media organizations have been doing," he said. 
Check out the full segment in the clip above. Cooper's comments begin about 30 seconds in.