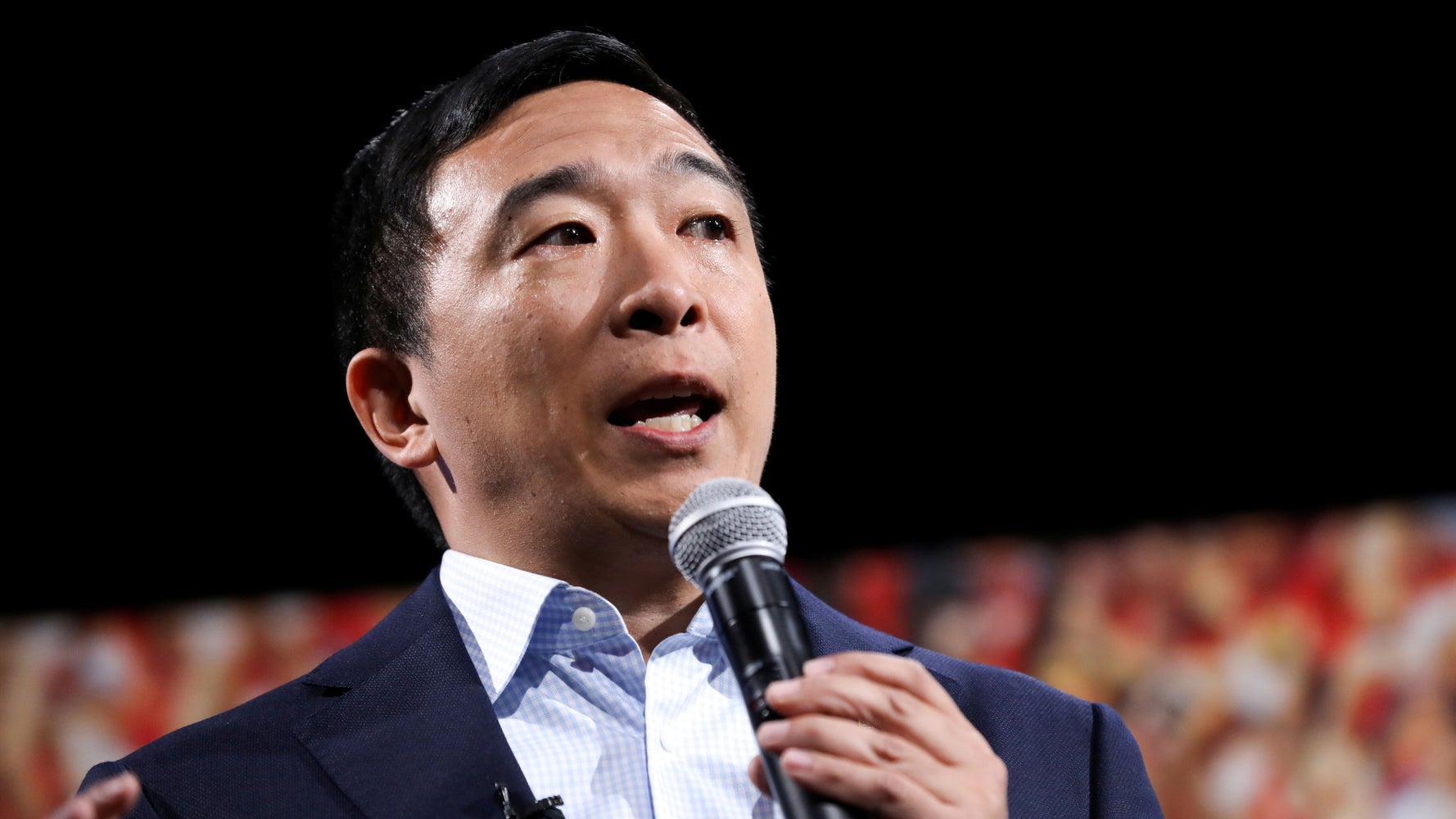 Entrepreneur Andrew Yang is ending his presidential campaign.
"The decision was pretty clear," Yang's campaign manager Zach Graumann told PBS's Yamiche Alcindor. "It doesn't feel honest to keep taking money and enthusiasm from our supporters, but also from the Democratic Party."
The announcement came as polls closed in New Hampshire, the first Democratic primary of the 2020 race.
Yang, a former tech executive, officially declared his candidacy through the Federal Election Commission in 2017, but his campaign gained most of its momentum in early 2018 as news outlets and voters inquired about the details of his plan to provide Americans with what is known as a "Universal Basic Income."
As automation increasingly replaces American workers, Yang campaigned on solving the problem by using the federal government to distribute $1,000 per month to Americans between the ages of 18 and 64. Yang called the payments a "Freedom Dividend."
"This is a change we have to make," Yang said during a debate with other Democratic candidates in June 2019. "Technology is now automating away millions of American jobs."
Yang's $1,000 stimulus was not the only divergent aspect of his campaign. Much in the mold of a "political outsider," Yang differentiated himself from fellow Democratic candidates in temperament as well as policy. 
Throughout his campaign, Yang's polling numbers hovered around the low single digits. He tried to distance himself from the Democratic Party, saying his stances were "not left or right," but "forward." Yang showed more eagerness to engage conservative and far-right media outlets than most of his competitors in the Democratic field. As a candidate, he sat for interviews on Fox News, Breitbart and with conservative podcast host Ben Shapiro.
This is a developing story. Please check back for updates.
Calling all HuffPost superfans!
Sign up for membership to become a founding member and help shape HuffPost's next chapter