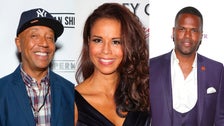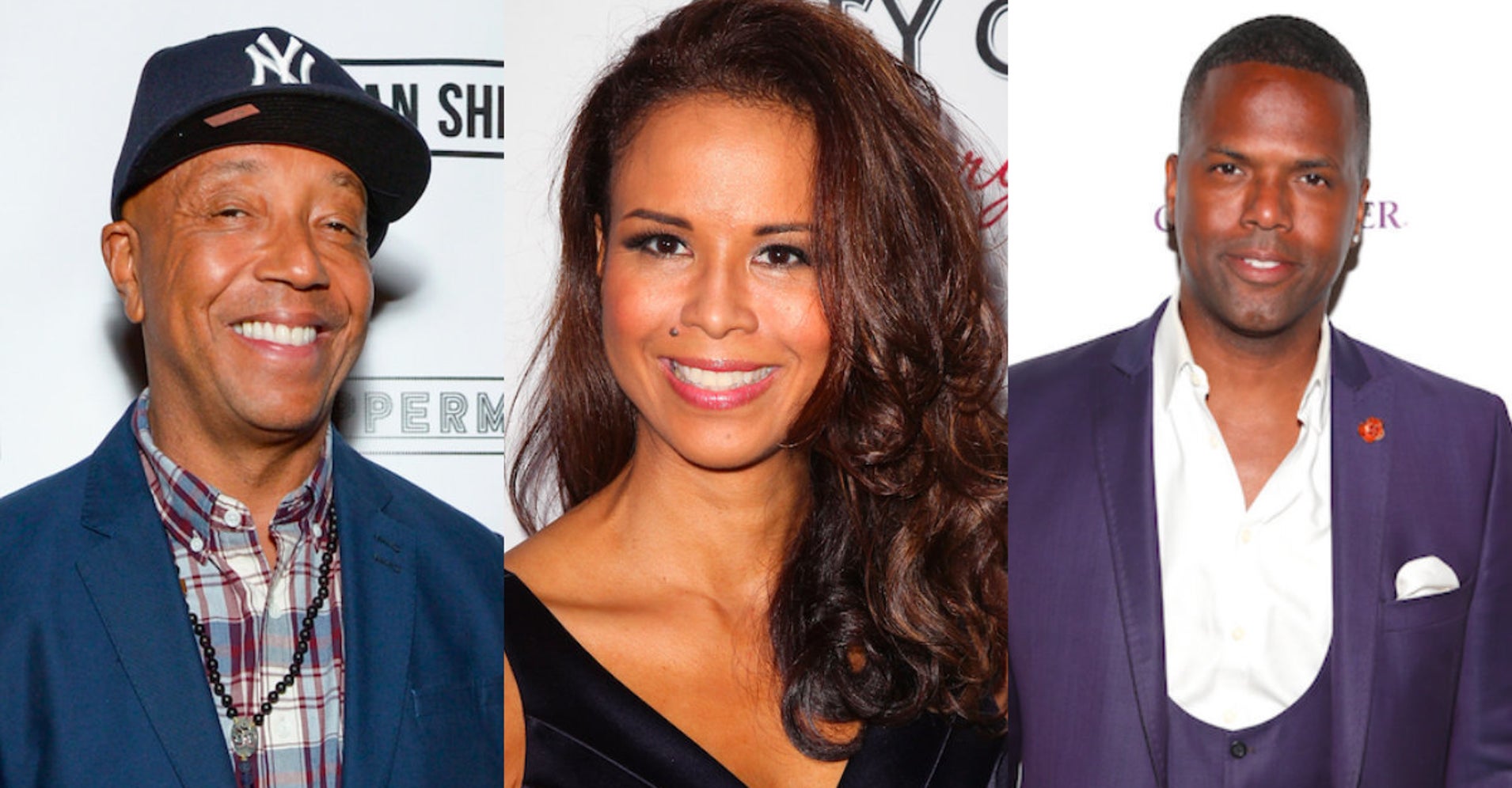 Author and activist Sil Lai Abrams accused music mogul Russell Simmons of rape and "Extra" host A.J. Calloway of sexual assault in a recent report from The Hollywood Reporter.
"I needed to tell my story, to say his name out loud, to let people know what he had done to me," Abrams, 47, told THR in an article published Thursday. 
Abrams, an anti-domestic violence advocate, author and journalist, said that Simmons raped her in 1994 after a night out in New York City. At the time, the two were just friends but had had an intimate relationship a few years prior. Abrams, then 24, had been drinking heavily and, according to THR, was "almost unable to stand." She says Simmons, however, didn't drink alcohol the entire night. 
When Abrams asked Simmons to take her home, the record producer told her to come home with him instead, she said. Abrams obliged, and the two returned to his penthouse in Manhattan. When they arrived, Abrams says, Simmons told her to go upstairs and she quickly passed out fully clothed on top of his bed. 
Later that night, Abrams told THR that she opened her eyes and saw a naked Simmons approaching her on the bed. Abrams says she repeatedly told Simmons no, but he proceeded to rape her. 
The next morning Abrams tried to kill herself. When a friend took her to the hospital, he called Simmons in hopes the media mogul could help pay for the several-thousand-dollar hospital bill. 
"[Simmons] said, 'That's a lot of money for one night,'" the friend recalled to THR. "That stuck with me. It was really foul."
In a statement to THR, Simmons denied raping Abrams and denied speaking to her friend that day in the hospital. 
Abrams also revealed that "Extra" host A.J. Calloway sexually assaulted her in 2006 after an event in New York City. She reported Calloway to police, but the case was later dismissed on procedural grounds. Calloway's attorney confirmed the case to THR but said Abrams' allegations are false.
Unfortunately, Abrams' journey only got tougher when she tried to go public with her story after the Me Too movement took off toward the end of last year. She began working on telling her story with MSNBC's Joy Reid in an investigative segment with MSNBC and a written piece in New York Magazine. 
Abrams says she began working with Reid in November and both editorial and video segments were planned to come out some time in December. The story kept getting pushed by MSNBC because the outlet kept asking for more and more corroboration and evidence. 
By February, Reid texted Abrams that MSNBC was "just slow walking the story with idiotic requests." By April, Reid told Abrams to take her story to another publication. 
"They took away my voice," Abrams said of MSNBC. "I want people to understand how incredibly challenging this is, with a story like mine that's highly sourced, with me doing this [advocacy] work in the public arena. And I can't get my story out there? If I didn't have those things, let's be very clear, no one would know about this today. I'm speaking out for all the other women who have been silenced, to let them know it's not their fault."
A spokesperson for MSNBC told THR that the outlet's "mission is always to be as thorough as we can, to scrutinize sources and corroborate information before we report. Anything else falls short of our journalistic standards."
Reid released her own statement reiterating that "meticulous research" and getting "the facts right" is the most important part of publishing a story like Abrams'.
Over a dozen women have accused Simmons of sexual assault, including rape and attempted rape. 
Reports from The New York Times and Los Angeles Times published in December featured nine women who allege that Simmons raped, sexually assaulted or harassed them between 1983 and 2016. In November, a former model accused Simmons of sexually assaulting her when she was a minor. Screenwriter Jenny Lumet accused Simmons of raping her, and TV personality Kelly Cutrone says Simmons attempted to rape her in 1991. 
Simmons has continually denied all allegations against him. Neither Simmons nor Calloway responded to a request for comment from HuffPost.