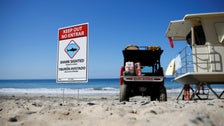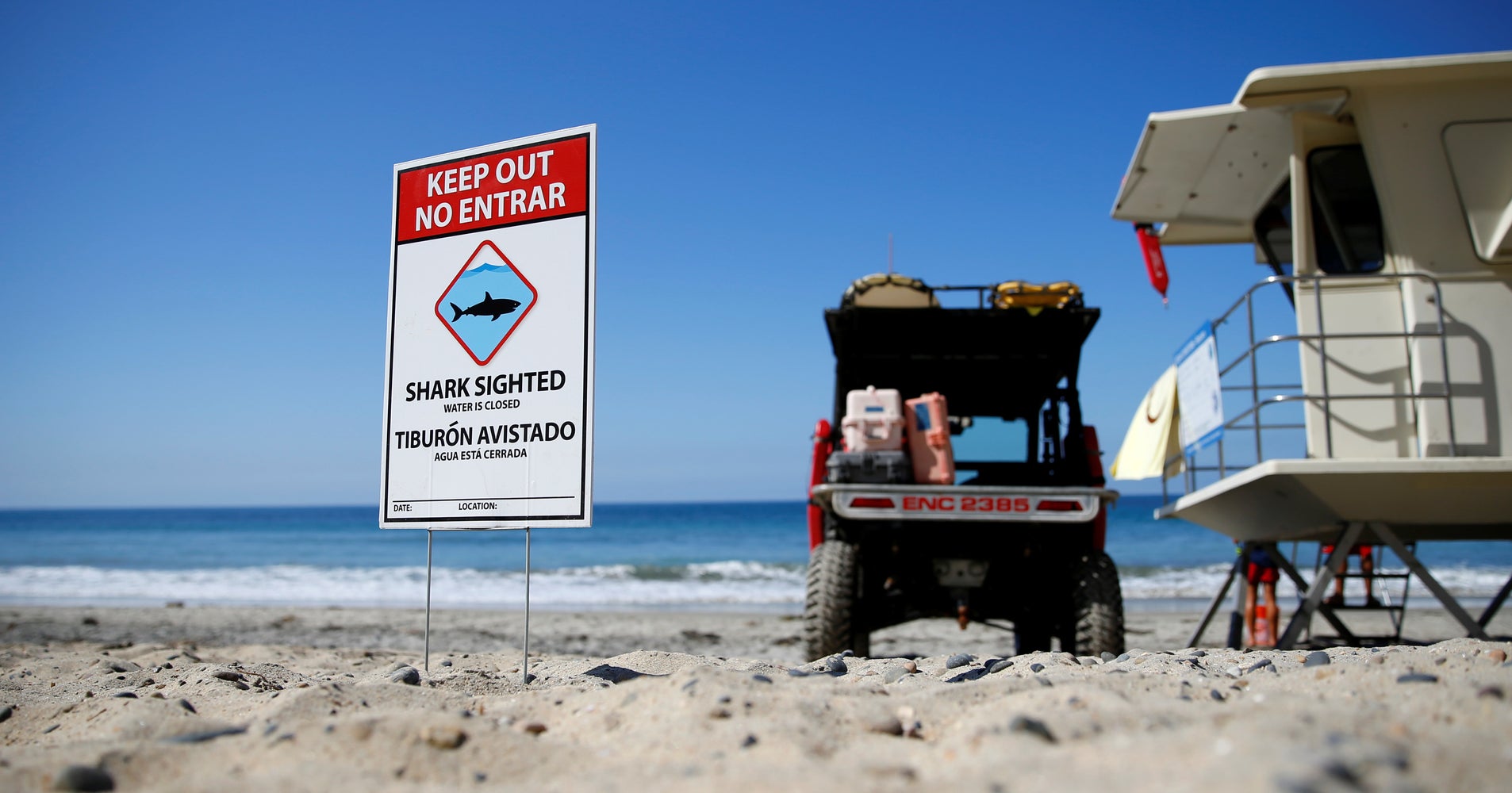 A 13-year-old boy was seriously injured when he was attacked by an 11-foot shark off Southern California on Saturday.
He was aided by three nearby good Samaritans, including an off-duty lifeguard, who got the boy to shore in a kayak. He was conscious and talking, witnesses said.
Another lifeguard, sheriff's deputies and paramedics rushed to the scene and the teen was quickly airlifted to the Rady Children's Hospital in San Diego, Capt. Larry Giles of Encinitas' Marine Safety Department said at a press conference.  
Chad Hammel was diving nearby for lobsters with his two friends when he suddenly heard the boy "scream." He told ABC7 TV: "I thought he got a big one [lobster], and I was happy for him." But he "kept screaming, and then I …. heard, 'I got bit!' … He needed help, he just kept yelling."
Hammel said the water around the boy was filled with blood and his back was torn by bites. When he and and his friends loaded the boy on the kayak and headed for shore, the huge shark followed them.
The teen was attacked about 7 a.m. PDT in about nine feet of water some 175 yards from Beacon Beach, said Giles.
"Our hearts and prayers and thoughts are with the young boy who's being treated right now and his family," said Encinitas Fire Chief Mike Stein.
Other swimmers and divers were quickly evacuated. There were several divers offshore because it was the first day of lobster season, said Giles.
Beaches in the area were closed, and will remain so for at least 48 hours.
The waters were being patrolled by officers from several agencies on jet skis, from shore and from drones. No sharks were spotted by late afternoon.