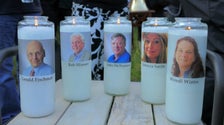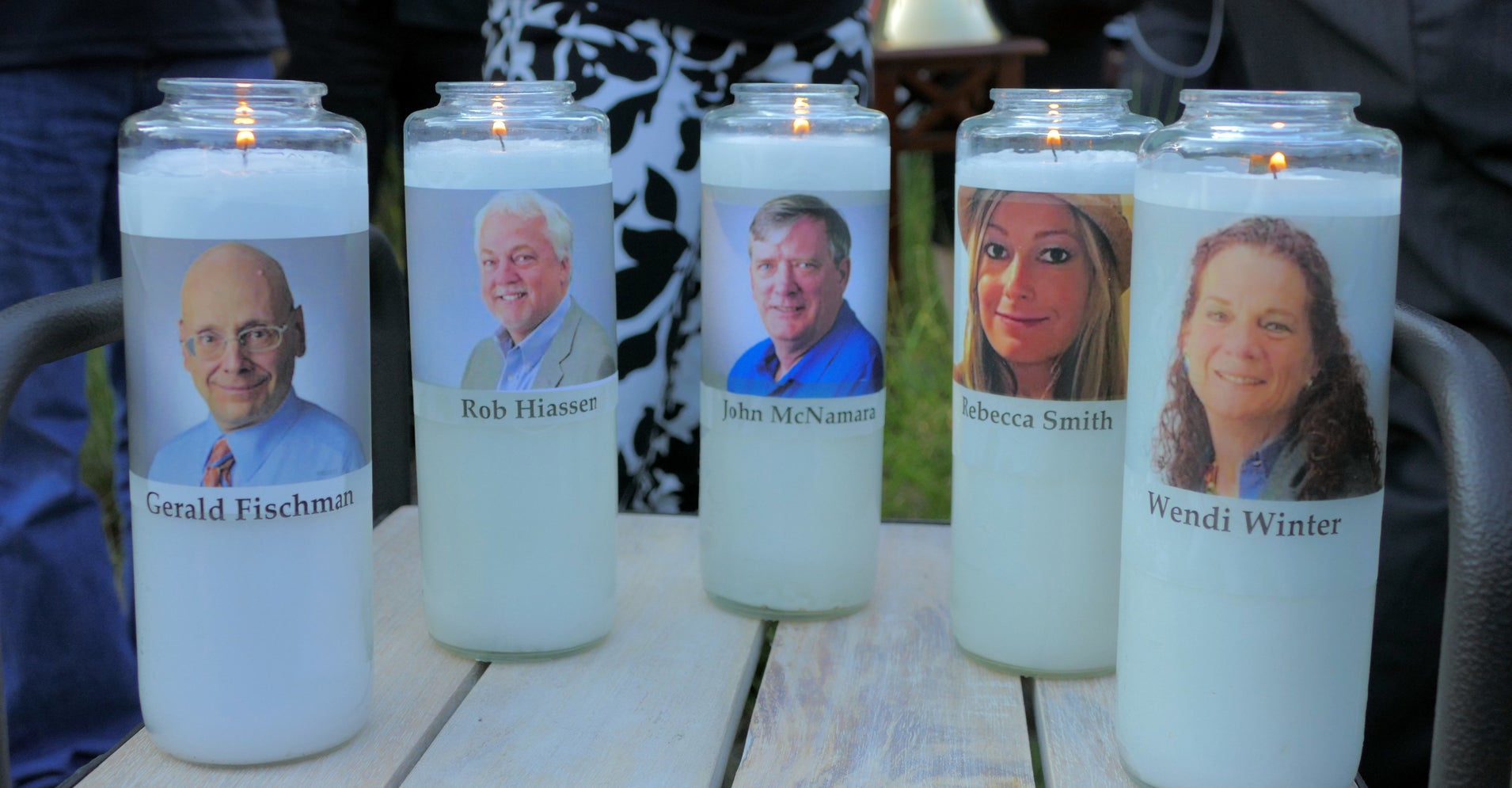 More than a dozen current and former employees of the Capital Gazette marched in their local Independence Day parade in Annapolis, Maryland on Wednesday to honor their fallen colleagues and let readers know their hometown newspaper planned to keep doing its job.
"You'll recognize us from our vaguely lost expressions. We don't think we have a banner or T-shirts, although we're looking around. We might have a few hats," the paper wrote in an editorial ahead of the event on Wednesday. "Here's why we've decided to do this: for you."
"We're hurting, but we know Annapolis and Anne Arundel County are, too. It's so difficult to grasp that our community was the site of a mass shooting; that Annapolis has joined the names synonymous with abhorrent violence."
Rick Hutzell, the newspaper's editor, said it was unusual for reporters to walk in the parade rather than cover the event. But he told The Baltimore Sun the shooting was "not just our tragedy" and that it was important to stand strong alongside members of the public.
"The faces I saw and the friends I saw convinced me it was the right decision to be out there, and to be with our wider family, and it felt good," Hutzell told the outlet.
Paul Gillespie, a staff photographer for the Capital Gazette, said the support from the public was palpable as he walked alongside his fellow reporters. Some marchers in the parade shouted "God Bless the Capital Gazette" while others wore shirts reading "Press on."
"The love and support of the community has been incredible," Gillespie told WJZ, the local CBS affiliate, after the event. "We lost a big chunk of our newsroom and our hearts. You know, you can't fill that hole, but these guys help make us feel a little bit better." 
The Capital Gazette said in its editorial that it hopes their presence will help Annapolis heal after the shooting, but that the process will take time.
"We'll be on West Street and Main Street because we want our readers and our community to see that we believe things will, eventually, be OK again," the paper wrote. "Eventually."
"Have a glorious Fourth."