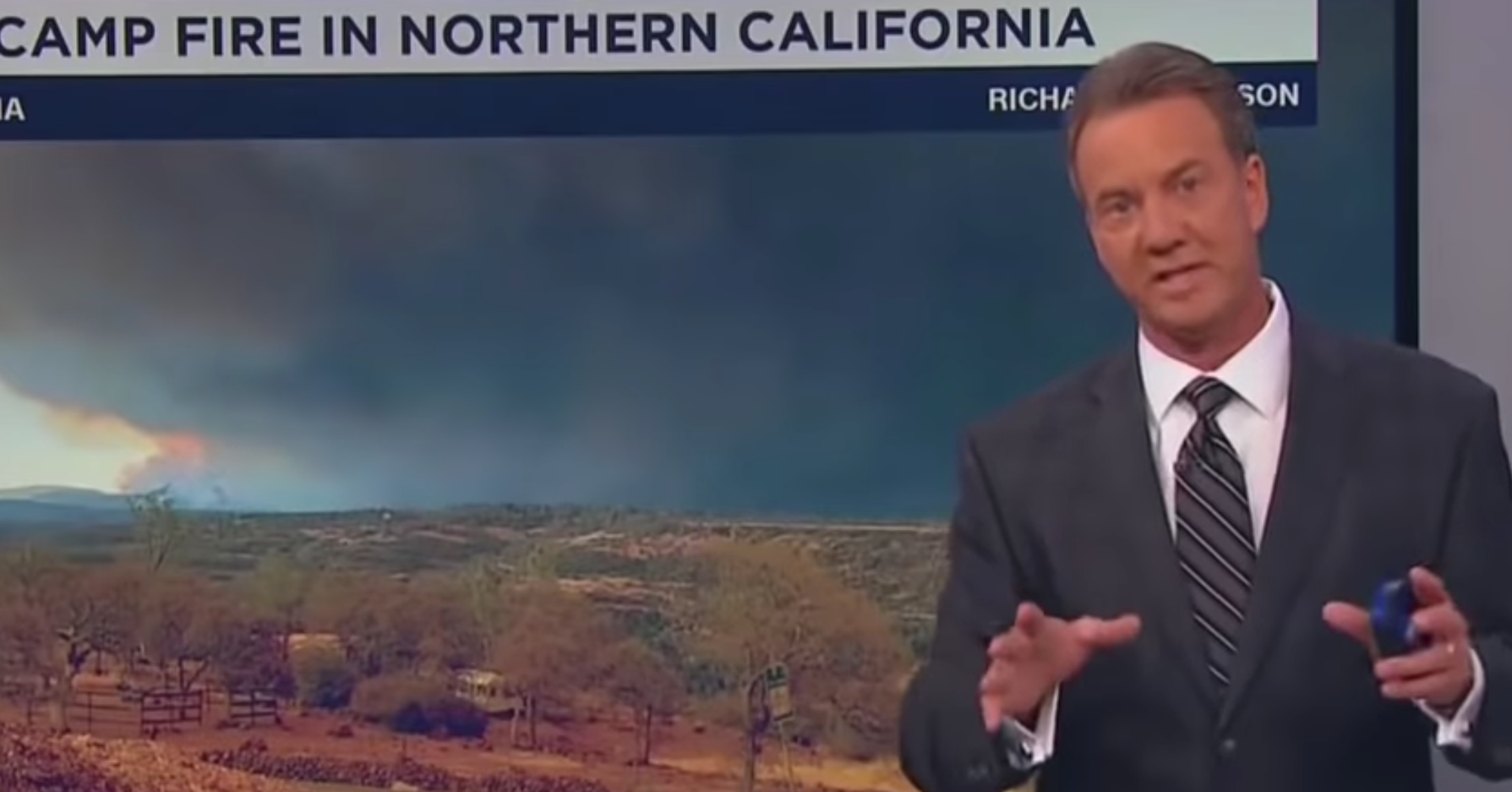 In a tweet Saturday, President Donald Trump decided to blame the wildfires entirely on poor forest management and even threatened to eliminate federal funding.
This was too much for CNN meteorologist Tom Sater, who said he usually enjoys the nonpolitical neutrality of weather reporting. But on Sunday, he had to disagree with the president.
"The fires in So. Cal are urban interface fires and have NOTHING to do with forest management. Come to SoCal and learn the facts & help the victims," the firefighters' group tweeted on Saturday.
Sater added more to the explanation of why the president was wrong about these wildfires.
"Forest management has nothing to do with mountain winds coming down the passes at 70 miles per hour," Sater said. "Or humidity levels in one hour dropping Thursday from 35 percent down into single digits, dryer than most deserts."
The fires in Butte County, according to Sater, were at one point burning through the equivalent of eight football fields every minute.
The meteorologist also passed along a point that someone else made on Twitter about Trump's threat to cut funding ― a point with which Sater wholeheartedly agrees.
"It's like taking funds from the National Hurricane Center until you stop all these hurricanes," Sater said. "It's the same notion."