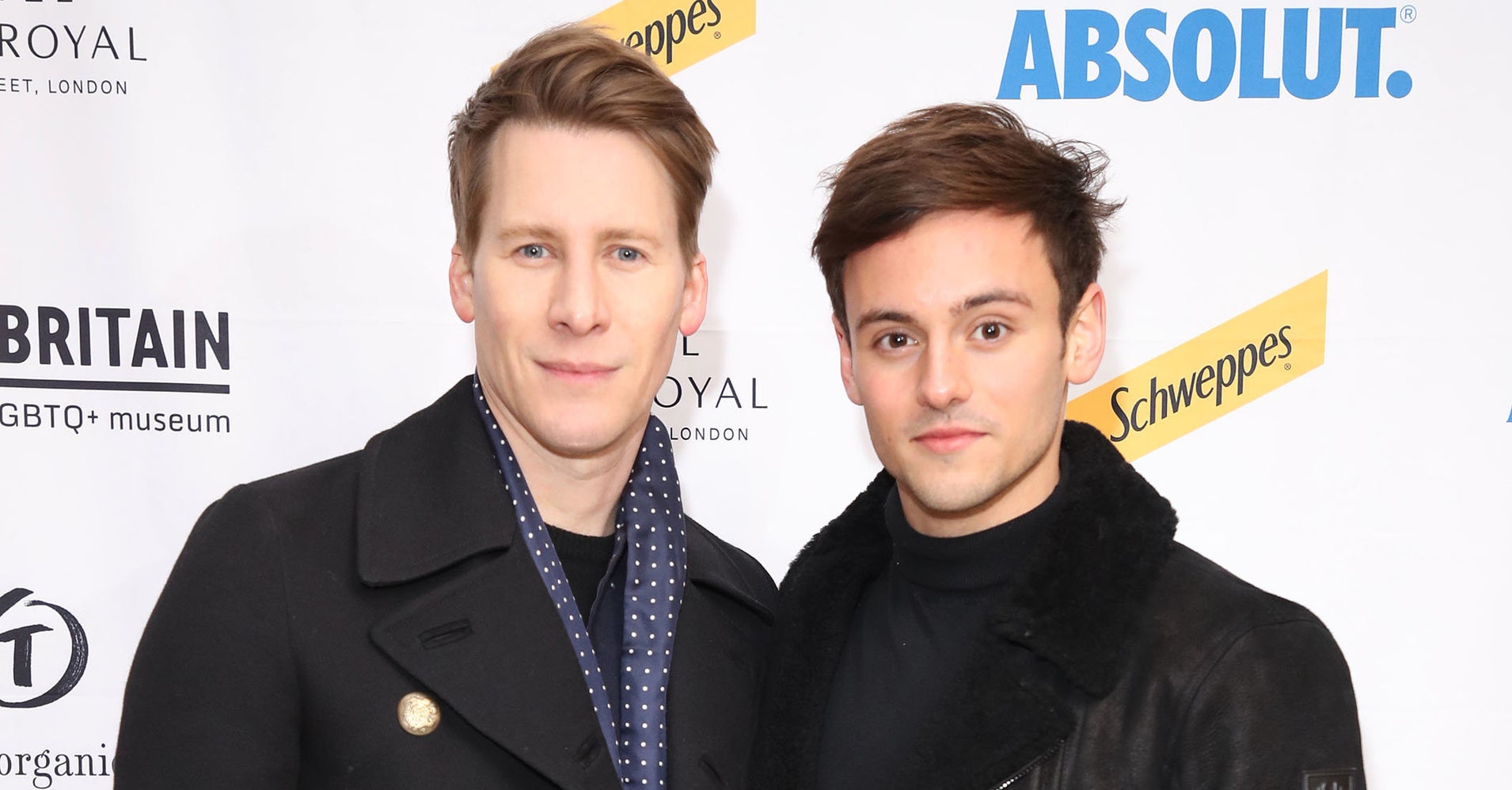 Dustin Lance Black and Tom Daley surprised fans on Valentine's Day by revealing that they were expecting a son via a surrogate ― and have since endured their share of criticism from conservatives who say their child would be better off if brought up by a heterosexual couple.
"I don't have an issue with gay people, I want to make that clear," said the caller, who was not identified. But, he added, "you need the mother there. The mother's the one. [Women] are very different, the way they do things ― everything."   
"There are all different kinds of families out there in the world, and for many different reasons ― some more tragic than others ― children are raised by single parents all the time," he said. "Those children ― I'd like to claim myself as one, who was raised by a single mother for some difficult reasons ― I think I had a very strong mother who raised me incredibly well."
Black, the Academy Award-winning screenwriter of "Milk," also assured listeners his future son would meet and interact with women. 
"It would be wrong to deprive a child of that, and, frankly, bizarre and probably impossible," he said. 
Black also acknowledged and he and Daley will face "some real legal challenges" because they had chosen to raise their child in the United Kingdom. Surrogacy contracts aren't enforced under British law, so the woman who gives birth is treated as the child's mother until parental rights are transferred through a parental order. 
"It would be a much easier path if we decided to raise our son in the U.S., but this country is home for us," Black said. 
He also indicated that he and Daley have a good relationship with their surrogate. 
"She'll be a part of our life for a very long time," he said. "She's awesome [but] she wants to stay out of the limelight."