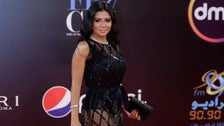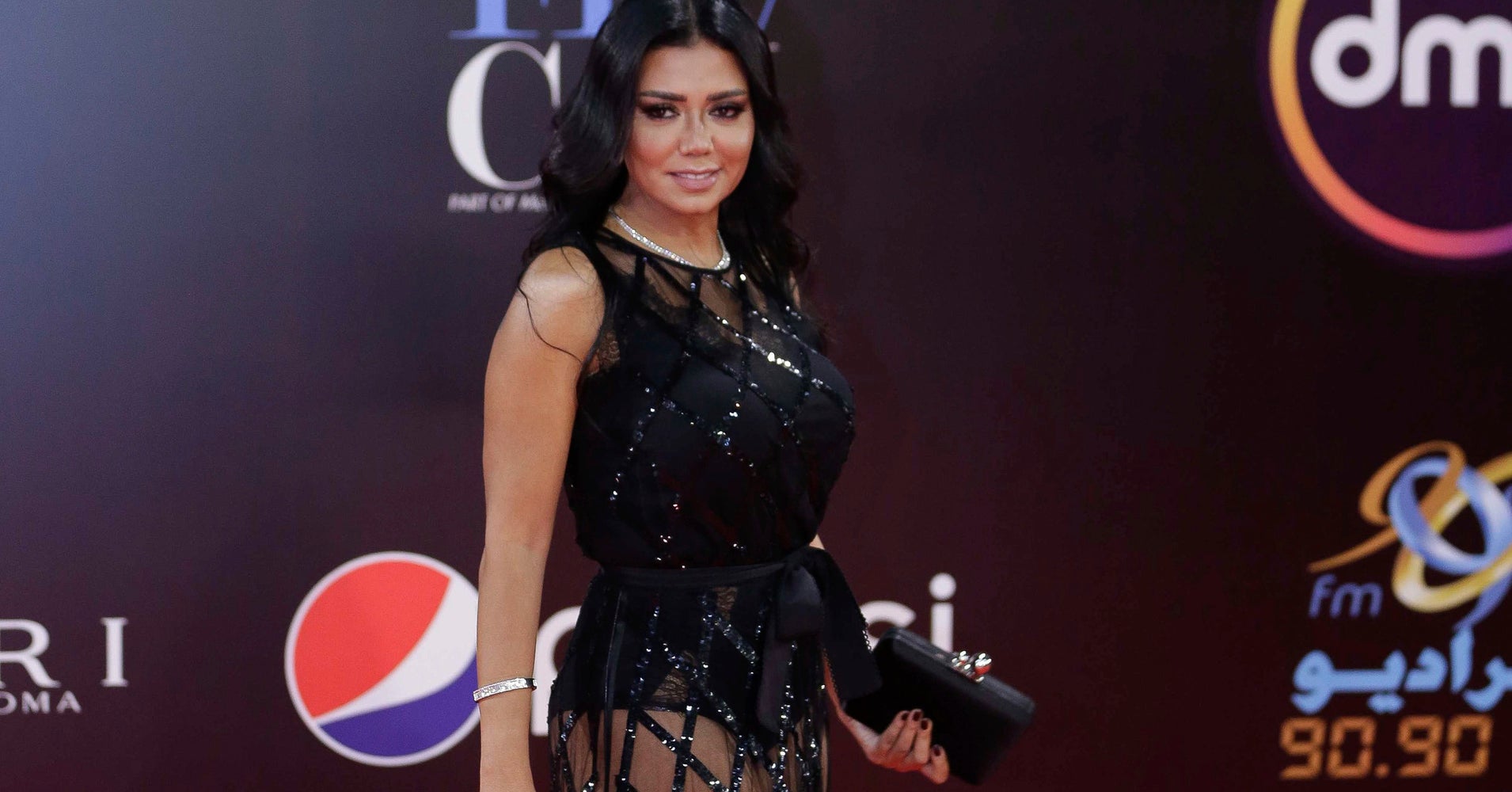 Egyptian actress Rania Youssef is facing up to five years in prison for wearing a sheer dress at the Cairo International Film Festival last month. 
Egyptian lawyers charged Youssef, 45, with public obscenity and incitement to debauchery in a criminal lawsuit filed after the film festival concluded on Thursday, The New York Times reports. The actress wore a black floor-length sequined gown that showed most of her legs in a sheer part of the dress. 
Her attire "did not meet societal values, traditions and morals and therefore undermined the reputation of the festival and the reputation of Egyptian women in particular," attorney Samir Sabri told AFP. 
Youssef responded to the controversy in a statement posted to Instagram on Sunday. She did not outright apologize for wearing the dress, but she lamented that she had offended some Egyptians. 
"I wanted to state that I did not mean to appear in a manner that would anger a lot of those who found the dress to be inappropriate," she wrote.
"I might have miscalculated because I wore that dress for the first time and I never expected that it would cause so much anger," Youssef continued. "The opinions of designers and fashion specialists often influence the choice of clothing, and they might have taken into account the fact that it was an international event."
Multiple outlets — including The New York Times, USA Today and the BBC — described the dress as "revealing." The black dress, however, is pretty standard and nowhere out of the ordinary for attire worn to entertainment events like a film festival. 
Youssef added that she did not expect to receive backlash over the dress and if she had, she wouldn't have worn it. 
"I also want to reiterate that I stick to the values and morals according to which we were brought up in the Egyptian society," she wrote. "These values were and will remain respected."
Youssef's case goes to trial on Jan. 12 and, if convicted, she could face up to five years in prison. 
Public obscenity lawsuits like Youssef's are not uncommon in Egypt. Under President Abdel-Fattah el-Sisi's rule, many celebrities have been sued by attorneys claiming public morality issues. Some charges stick, while others don't, the Times noted. 
Pop artist Sherine Abdel-Wahab was sentenced to six months in prison for making an onstage joke about the dirty water in the Nile River. She was later acquitted. Currently, a female human rights activist who cursed in a Facebook video about sexual harassment is sitting in prison, along with a pop singer who made lewd gestures in a music video. 
Egypt's actors' guild released a statement after the lawsuit, writing that the organization will investigate stars who wore "inappropriate" outfits to the film festival. 
"Although we absolutely believe in the personal freedom of artists, we appeal to everyone to shoulder their responsibilities toward the fans who appreciate their art and view them as role models," the statement read, according to The Guardian. "That should compel them to exercise a minimum level of commitment to society's public values." 
Hamdi Baala and Rowaida Abdelaziz contributed reporting.