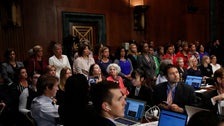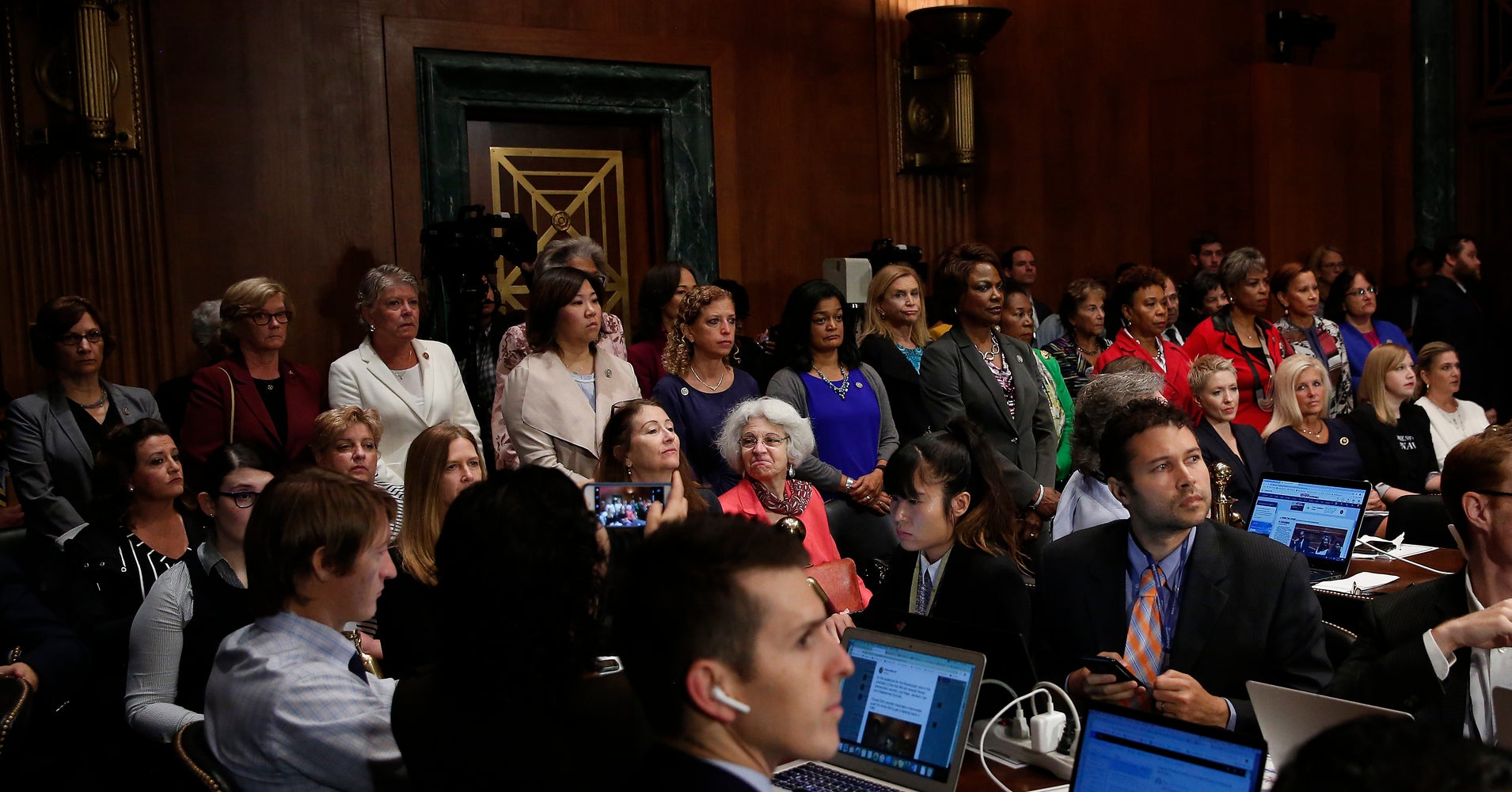 Female members of the House of Representatives stood in silent protest Friday during the Senate Judiciary Committee's meeting to vote on Supreme Court nominee Brett Kavanaugh.
According to The Hill, the women stood up while Chairman Chuck Grassley (R-Iowa) was making his opening statement, "looking at him solemnly from the back of the room."
The women silently left the room when approached by Capitol Police, according to The Hill.
Earlier in the day, the women marched together and gathered on the Capitol steps.
On Thursday, the Judiciary Committee heard from Christine Blasey Ford as she recalled a sexual assault she says she experienced at the hands of Kavanaugh when the two were in high school.
Rep. Chu wrote on Twitter that she believes Blasey's "allegations are credible and deserve to be investigated."
"It's not just about who should be on the Supreme Court, it's about who should be believed. It's time we stop silencing victims through doubt, and give them a voice in fact finding," she said.