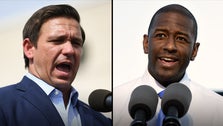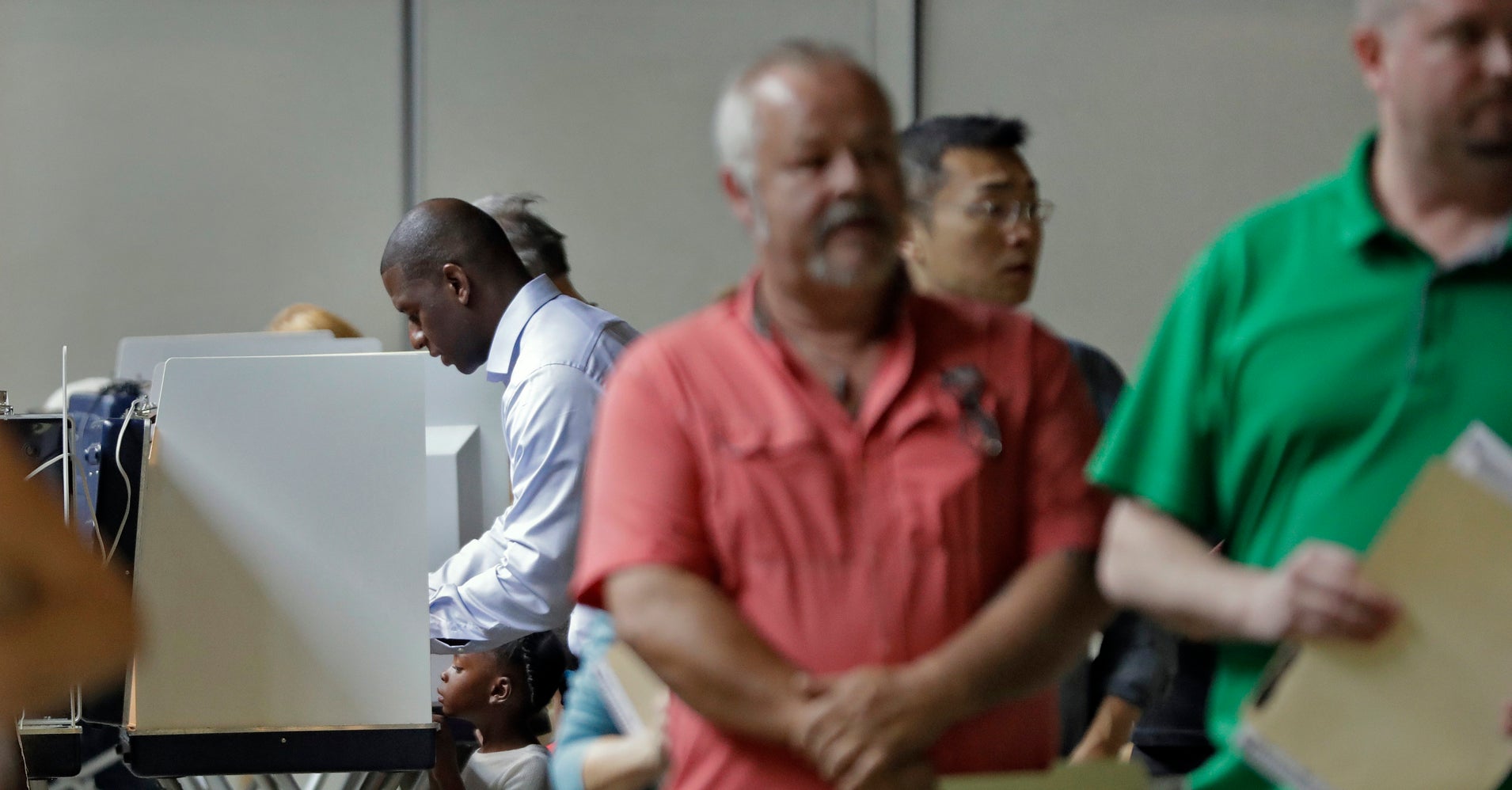 Election officials in Florida announced Saturday that the state will hold recounts that include its high-profile Senate and gubernatorial races. 
Florida Secretary of State Ken Detzner ordered recounts in three statewide elections: for governor, U.S. Senate and agriculture commissioner.
An automatic statewide machine recount is carried out when the margin of victory is less than 0.5 percentage point. Unofficial results had shown that in the governor's race, former Republican Rep. Ron DeSantis led his Democratic challenger, Tallahassee Mayor Andrew Gillum, by less than the 0.5-point margin. The New York Times showed the race at 49.6 percent for DeSantis and 49.2 percent for Gillum on Saturday afternoon. 
Republican Gov. Rick Scott's lead over Democratic Sen. Bill Nelson had narrowed to 0.15 percentage points, with the Times listing the count at 50.1 percent to 49.9 percent on Saturday afternoon.
In the race for Florida's agriculture commissioner, Democratic candidate Nicole "Nikki" Fried pulled into the lead over Republican state Rep. Matt Caldwell by a 0.06-percentage-point margin, representing just a few thousand votes of more than 8 million cast, according to the Orlando Sentinel. 
This is a developing story, check back for updates.