A former Southern Baptist leader has been charged with sexually assaulting a teenager 21 years ago in Texas. 
Mark Aderholt, a prominent figure within the South Carolina Baptist Convention (SCBS), was arrested on July 3 in South Carolina on a warrant issued in Tarrant County, Texas, the Star-Telegram reports. The 46-year-old was booked into the Tarrant County Jail on Monday and released the next day on a bond.
Jail records show that Aderholt was charged with the sexual assault of a child under the age of 17. The second-degree felony could carry a prison sentence of up to 20 years.
Aderholt's lawyer, Justin Sparks, did not return HuffPost's request for comment. 
The alleged assault occurred in Arlington, Texas, in 1997, according to the Star-Telegram. At the time, Aderholt was a student at the nearby Southwestern Baptist Theological Seminary in Fort Worth. He went on to graduate in 2000 with a master's degree in divinity. The seminary did not respond to HuffPost's request for comment. 
More recently, Aderholt worked as associate executive director and chief strategist for the SCBC. The state convention is composed of over 2,000 churches, with a membership of close to 570,000 people, according to its last annual report.
Gary Hollingsworth, the SCBC's executive director-treasurer, told the Courier that "Our hearts are grieved and our prayers are with everyone involved."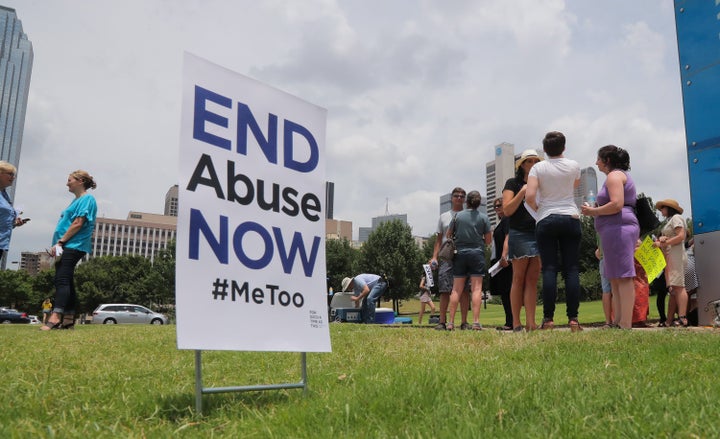 The SCBC is part of the 15 million-member Southern Baptist Convention, America's largest Protestant denomination. The denomination has been reckoning with the Me Too movement after allegations of leaders' misconduct emerged earlier this year.
In March, Frank Page, the former president and chief executive of the SBC's executive committee, resigned over a "morally inappropriate relationship in the recent past." 
Months later in May, Paige Patterson, former president of Southwestern Baptist Theological Seminary, was fired over his alleged mishandling of a seminary student's rape allegation. Hundreds of Southern Baptist women also criticized Patterson over inappropriate statements he made about domestic violence and women's bodies.