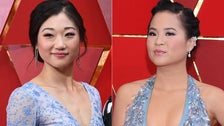 One of the world's top photo agencies is getting a dressing down after it mislabeled Oscars photos of "Last Jedi" actress Kelly Marie Tran with Olympic skater Marai Nagasu.
Getty Images made the goof Sunday night after the women showed up at the Oscars in similarly hued periwinkle dresses. However, there was a world of difference between the Vietnamese-American Tran's halter dress and Japanese-American Nagasu's V-neck dress.
There are also physical differences between the two women.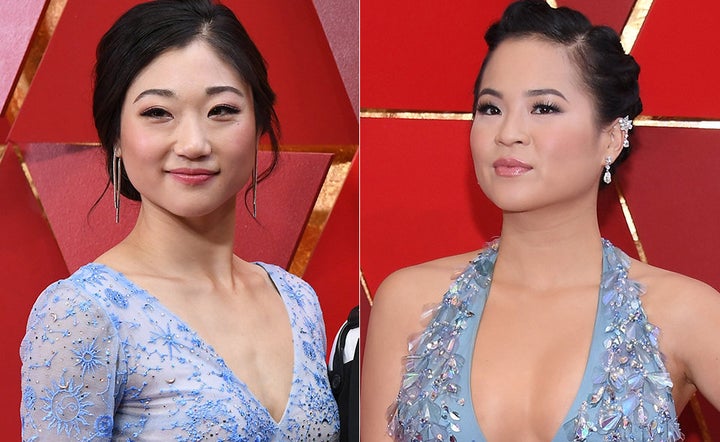 The mistake inspired many face-palms on Twitter, because it reminded people of that old racial stereotype that all Asians look alike.
The frustration was palpable.
Getty Images did not immediately respond to HuffPost's request for comment. It appears that the photo captions under each woman's picture have since been corrected.
Meanwhile, Tran and Nagasu did meet on the red carpet and had a mutual love fest.
"We got the memo," she said.
This isn't the first time Getty has screwed up the IDs of Asian women in photo captions.
The photo agency previously mixed up actress Kimiko Glenn from "Orange Is The New Black" with "Downsizing" star Hong Chau, something Glenn noted on her Instagram page.