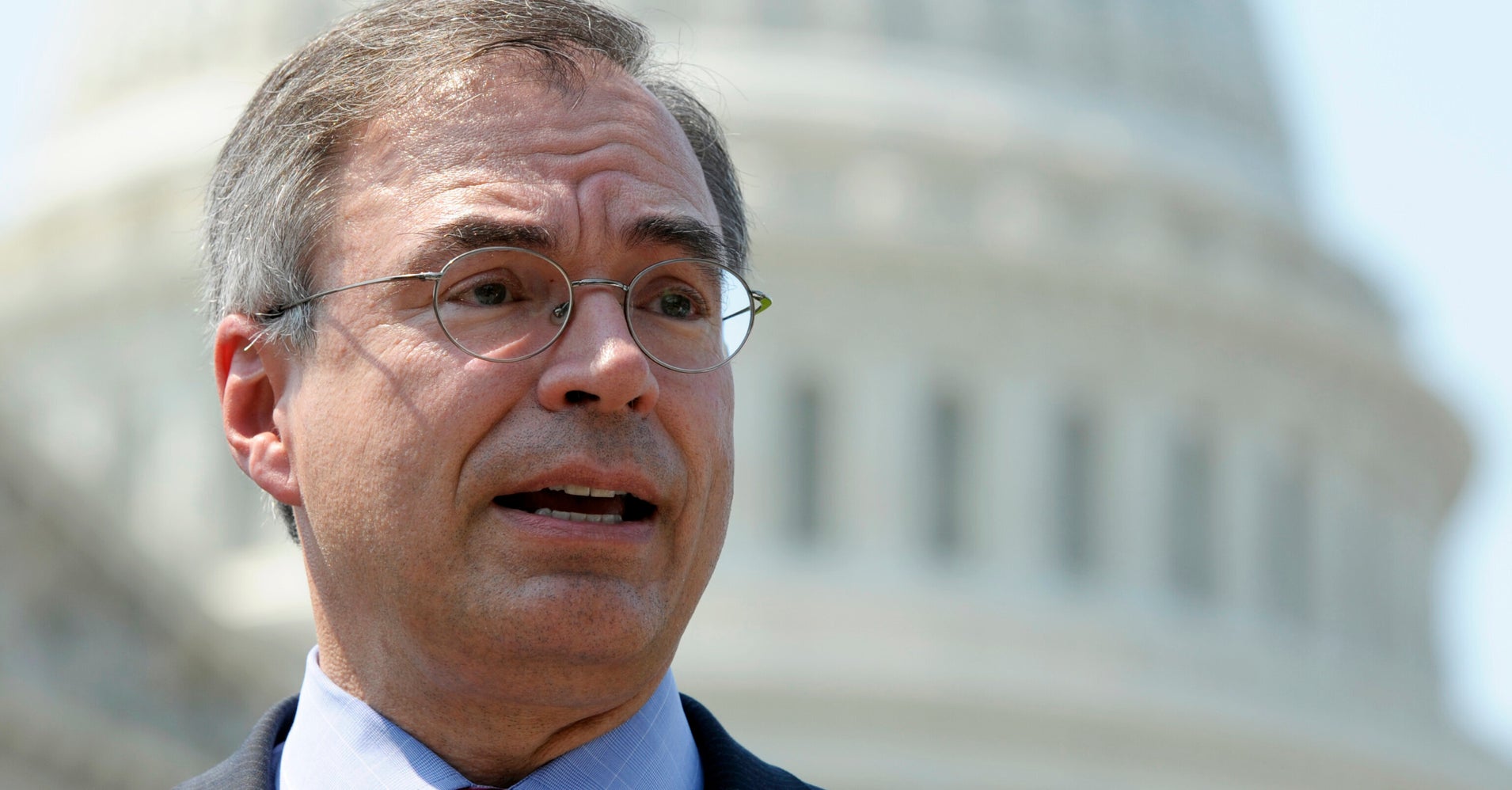 Rep. Andy Harris (R-Md.) on Monday sought to defend President Donald Trump after he urged four women of color in Congress ― all of whom are U.S. citizens ― to "go back" to where they came from on Twitter over the weekend.
The tweet, the Republican congressman insisted, was "obviously not racist."
"Look, ask the president what he meant by it, but clearly it's not a racist comment. He could have meant go back to the district they came from, to the neighborhood they came from," Harris told WBAL's Bryan Nehman.
"They all didn't come from foreign countries, so you'd have to presume" that Trump didn't mean they should leave the U.S., Harris said when pressed about the tweet.
Harris is correct about the background of the Democratic congresswomen. Of the four Trump referred to in his tweet on Sunday, only one was born abroad: Rep. Ilhan Omar (D-Minn.) was born in Somalia and came to the U.S. as a refugee when she was a child.
But the congressman's strained attempt at defending Trump from charges of racism doesn't pass muster. The president's tweet series clearly included a reference to "countries" and not congressional districts or places within the U.S.:
Harris was one of the only elected Republican officials who defended Trump's tweet on Monday. While congressional Democrats declared his rhetoric as racist, xenophobic and bigoted, most GOP lawmakers stayed silent.
Rep. Chip Roy (R-Texas) said Sunday that Trump was "wrong" to attack the Democratic congresswomen over their personal backgrounds.
Will Hurd, another Republican congressman from Texas, called Trump's tweet "racist" and "unbecoming" in an interview with CNN. 
Rep. Fred Upton (R-Mich.), meanwhile, called Trump's comments "really uncalled for" and "very disappointing." 
"I would imagine, I would know, that a good number of my Republican colleagues don't appreciate the comments as well," the Michigan congressman said in a radio interview.
REAL LIFE. REAL NEWS. REAL VOICES.
Help us tell more of the stories that matter from voices that too often remain unheard.