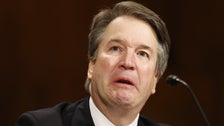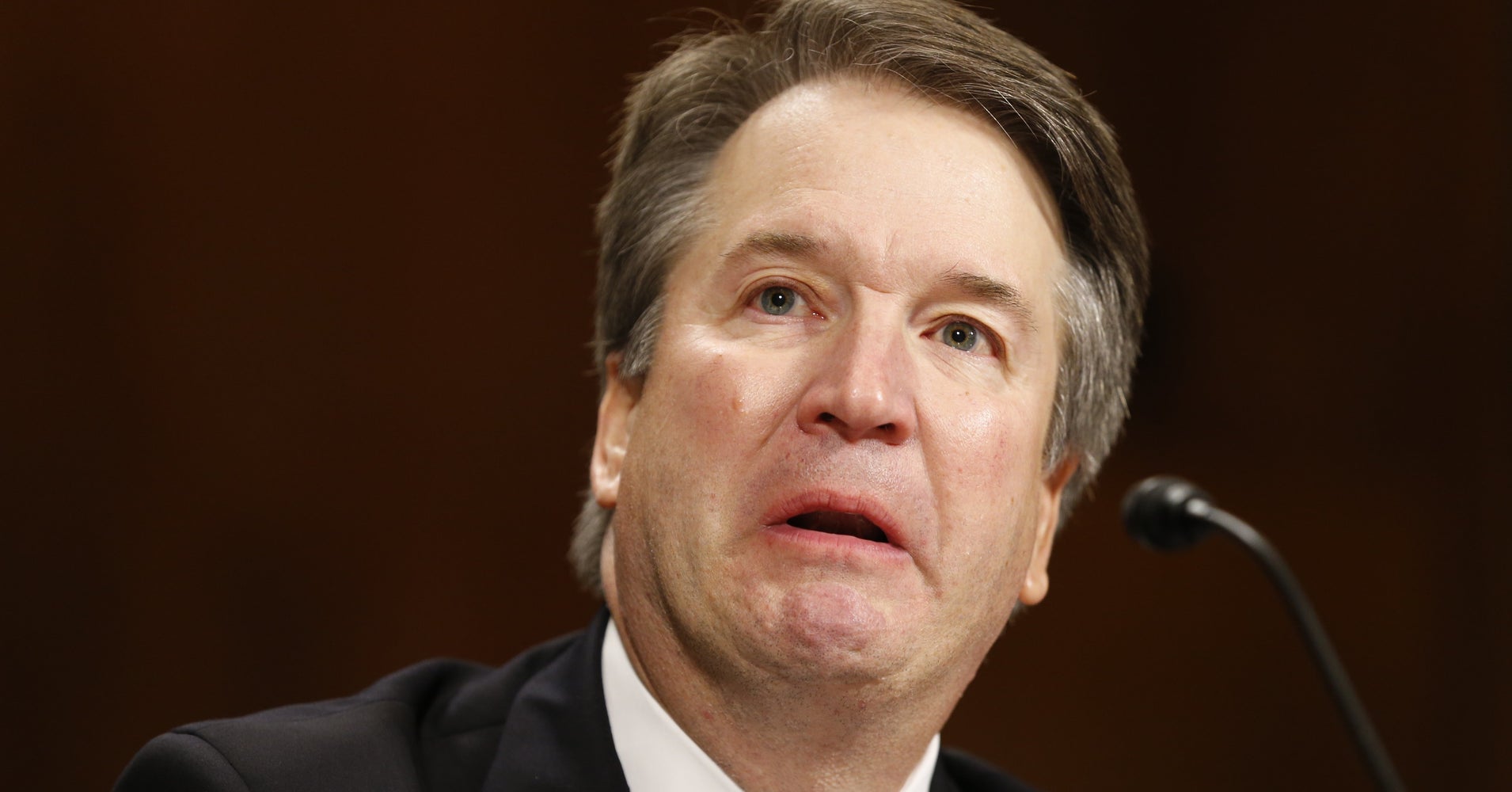 Supreme Court nominee Brett Kavanaugh on Thursday gave an emotional ― and eyebrow-raising ― testimony before the Senate Judiciary Committee about Christine Blasey Ford's allegation that he sexually assaulted her.
Blasey alleged that Kavanaugh pinned her down, groped her and attempted to remove her clothes during a small gathering when they were both high school students in the early 1980s.
This week, two additional women ― Deborah Ramirez and Julie Swetnick ― publicly accused him of sexual misconduct. Ramirez alleged that Kavanaugh thrust his penis in her face during a party when they were freshmen at Yale University. Swetnick alleged she witnessed Kavanaugh and one of his friends at several high school parties getting "drunk" and "being overly aggressive with girls."
Kavanaugh, a federal appeals court judge, has vehemently denied the allegations. His weepy testimony Thursday offered a stark contrast to Blasey's composed statements before the committee hours earlier.
Here are some of the wildest moments from Kavanaugh's testimony on Thursday:
Kavanaugh broke down in tears while discussing the calendars he kept in high school
"I've submitted to this committee detailed calendars recording my activities in the summer of 1982," Kavanaugh said. "Why did I keep calendars? My dad started keeping detailed calendars of his life in 1978."
After becoming visibly emotional, the judge continued, "He did so as both a calendar and a diary. He's a very organized guy, to put it mildly." 
He rattled off the names of several female friends as proof he never sexually assaulted anyone
"One feature of my life that has remained true to the present day is that I've always had a lot of close female friends," Kavanaugh told the committee. "I'm not talking about girlfriends. I'm talking about friends who are women."
"Maybe it was because I was an only child and had no sisters," he added. "But anyway, we had no social media or text or email, and we talked on the phone. I remember talking almost every night, it seems, to my friends — Amy or Julie or Kristen or Karen or Suzanne or Mora or Megan or Nicky. The list goes on."
He claimed the sexual assault allegations brought against him were part of a pro–Hillary Clinton plot
Kavanaugh channeled the man who nominated him to the highest court in the land, President Donald Trump, by claiming that the sexual misconduct allegations against him were part of a "political hit."
"This whole two-week effort has been a calculated and orchestrated political hit," Kavanaugh said, "fueled with apparent pent-up anger about President Trump and the 2016 election, fear that has been unfairly stoked about my judicial record, revenge on behalf of the Clintons and millions of dollars in money from outside left-wing opposition groups."
This is a developing story. Check back for updates.