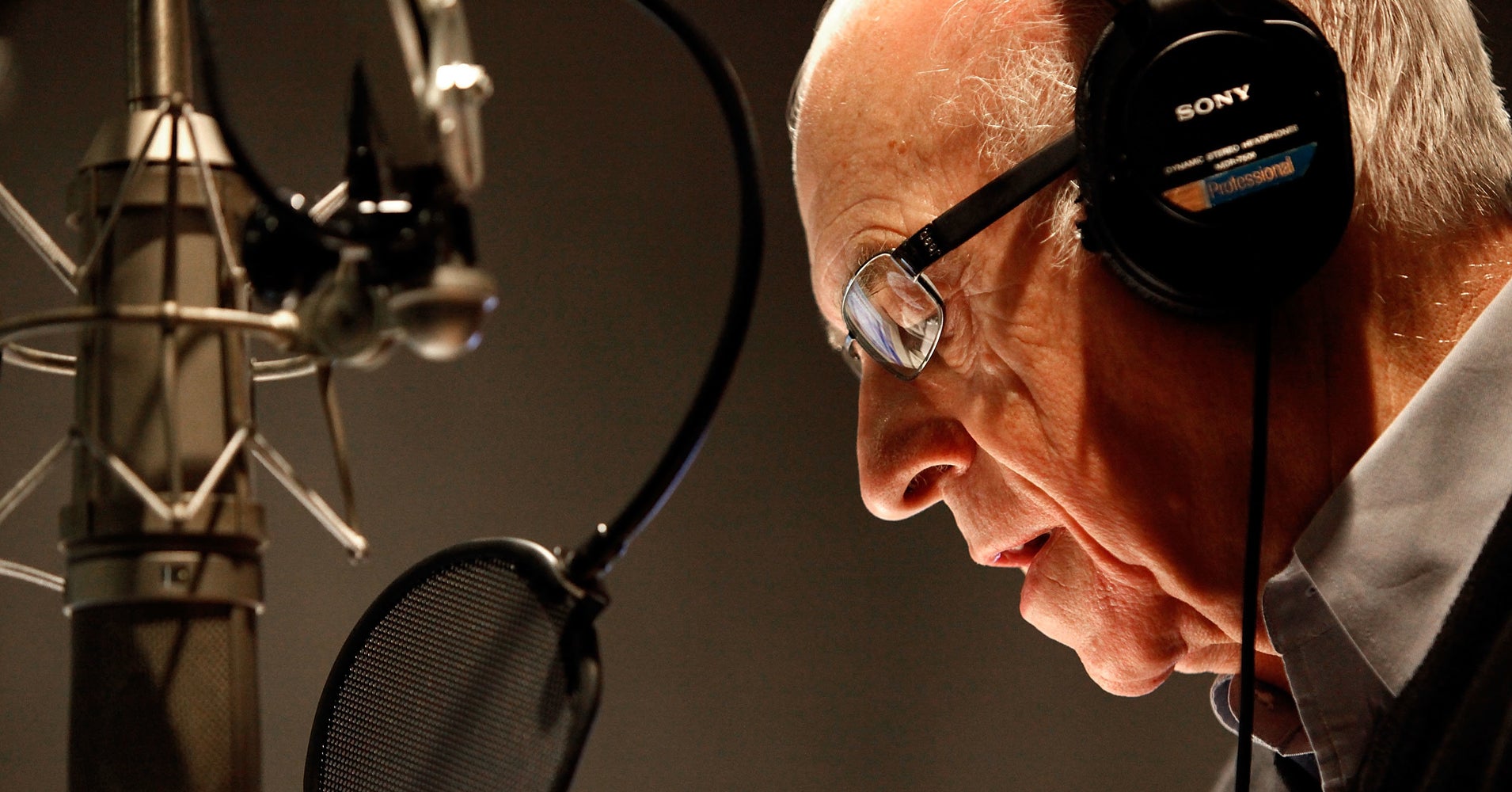 Carl Kasell, whose iconic voice delivered NPR news broadcasts to generations of listeners, died on Tuesday in Potomac, Maryland. He was 84 years old. 
The radio announcer, who most recently delighted audiences while he served as the beloved scorekeeper on NPR's quiz show "Wait Wait … Don't Tell Me!" died from complications from Alzheimer's disease, according to an obituary published by NPR.
Kasell joined NPR in 1975 as a part-time employee, eventually rising to become the trusted voice bringing listeners daily news during the "Morning Edition" program. He broadcast for the program for over three decades.
But to many, he's most famous for his long-running stint on "Wait! Wait! … Don't Tell Me."
"The greatest thing about Carl was anything we came up with, he was game," Sagal said. "When we were in Las Vegas, we had him come onstage in a showgirl's headdress. No matter what we asked him to do — silly voices, or weird stunts; we had him jump out of a cake once to make his entrance onstage — he did it [with] such joy and such dignity."
Kasell was also a key prize for contestants: Winners got to have him record their phone messages. He recorded more than 2,000 messages until his retirement in 2014.
Growing up in Goldsboro, North Carolina, Kasell knew from a young age he wanted to be on the radio.
"I sometimes would hide behind the radio and pretend I was on the air," he said, according to NPR.
Kasell also played DJ with his grandmother's wind-up Victrola and her collection of records.
"I would sit there sometimes and play those records, and I'd put in commercials between them," he said, according to NPR. "And I would do a newscast just like the guy on the radio did."
Kasell was married to the former Clara de Zorzi for 37 years until her death in 1997. He married Mary Ann Foster in 2003. Survivors include a son from his first marriage, Joe Kasell of Ashburn, Virginia; a stepson, Brian Foster of Washington; a sister; and four grandchildren.
This story has been updated with additional biographical details on Kasell.