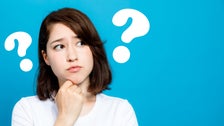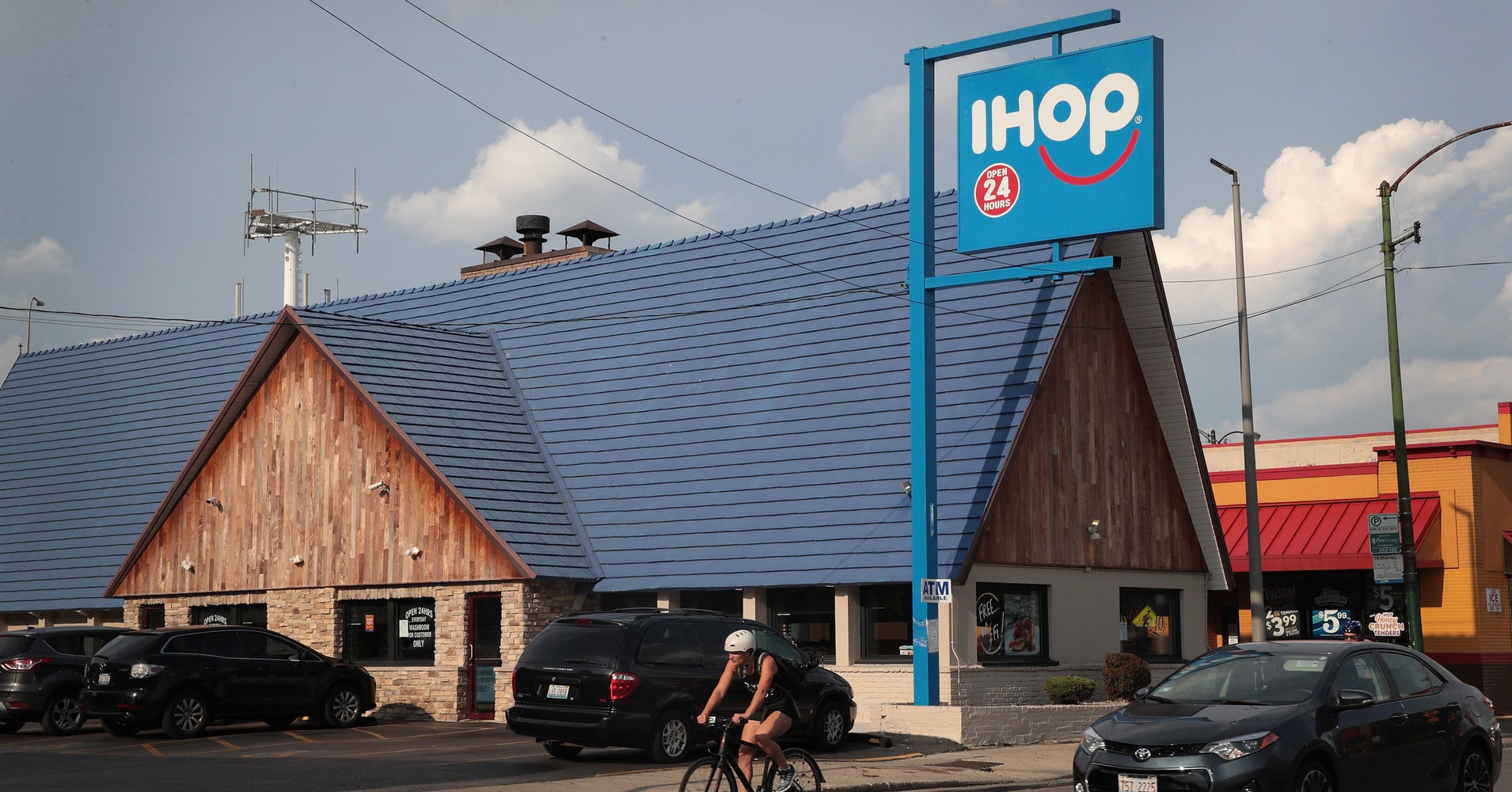 A lot of people have a beef with IHOP's name change.
Last week, the pancake chain announced that, starting June 11, it would be known as "IHOb." On Monday, the chain finally revealed what the "b" stands for: burgers. (Sorry, anyone who guessed "breakfast," "bacon," "bad decisions," and even "backlash.")
Turns out, the IHOb name change is simply a stunt to promote its new burger menu, according to USA Today.
Don't worry, breaky buffs: All the breakfast goodies remain on the menu. The pancake-less publicity stunt is meant to attract consumers who only think of IHOP (aka the International House of Pancakes) as a breakfast place, Chief Marketing Officer Brad Haley told the paper.
"The big opportunity for the IHOb brand is to develop our lunch and dinner business. Burgers are the most consumed entree item for men, women and children in America," he said.
Although at least one IHOP location in Hollywood received new IHOb signs, IHOP president Darren Rebelez told CNNMoney the vast majority of the nearly 1,800 other locations will still go by IHOP.
Will the new (and temporary) name change boost IHOP, er, IHOb's bottom line? Both experts and consumers are skeptical.
Brooklyn-based PR expert Eric Yaverbaum calls the name change "something of a head-scratcher" since IHOP is one of the strongest brands in the United States, and has spent decades dominating the breakfast diner sector, often without regional competition.
"While IHOP has the brand recognition to support this kind of creative renaming, you have to wonder whether IHOP saying 'We're about burgers now' is really communicating something to its customer base that they'll be happy to hear," Yaverbaum told HuffPost.
Twitter users also didn't think IHOP's switch to burgers cut the mustard either.
IHOP: We are going to be IHOb now.

Me: Oh, International House Of Breakfast, I can see that ok—

IHOP: No, we are doing burgers instead.

Me: —wait WHAT THE HELL?

— Natalie Whipple (aka Nat McKenzie) (@nataliewhipple) June 11, 2018
iHOP changed their name to iHOB for BURGERS????? ……nobody asked for this @IHOb

— The Truth (@MikeeKhoury) June 11, 2018
Good morning to everyone except whoever decided to change IHOP to IHOB

— Johnny Mayo (@WanderlustMayo) June 11, 2018
Others vowed not to go along with the corporate edict.
Even other iconic products thought the plan was bizarre.
We've worked really hard for like 100 years to get people to remember our brand name so if it's cool with everyone we're just going to stick with MoonPie thank you

— MoonPie (@MoonPie) June 11, 2018
We are excited to announce that we will be switching our name to Pancake Castle.

— White Castle (@WhiteCastle) June 11, 2018
Not really afraid of the burgers from a place that decided pancakes were too hard.

— Wendy's (@Wendys) June 11, 2018
However, Christy Tiegen may have summed up the overall reaction best.
IHOb is the guy who gets a face tattoo of the girl's name after 1 date

— christine teigen (@chrissyteigen) June 11, 2018