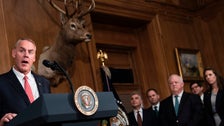 WASHINGTON — The Interior Department appears to have spent $138,670 for work on a door at Interior Secretary Ryan Zinke's office, according to records first uncovered by The Associated Press and reviewed by HuffPost. 
The department awarded the contract to Conquest Solutions LLC, a Greenbelt, Maryland-based company, in September. A contract summary available online lists the purchase as "Secretary's Door."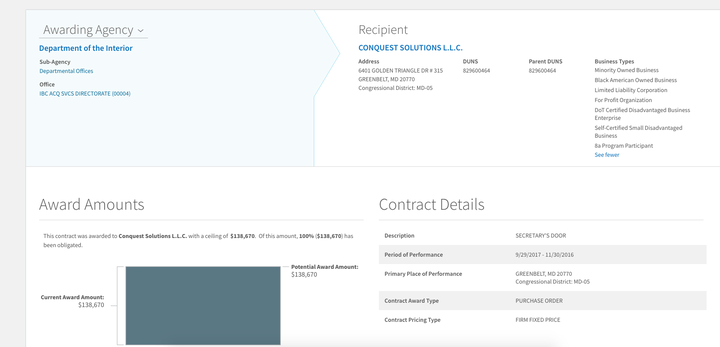 The Interior Department did not respond to HuffPost's request for comment on Thursday. 
This is a developing story. Please check back for updates.