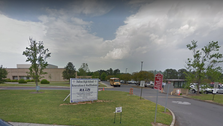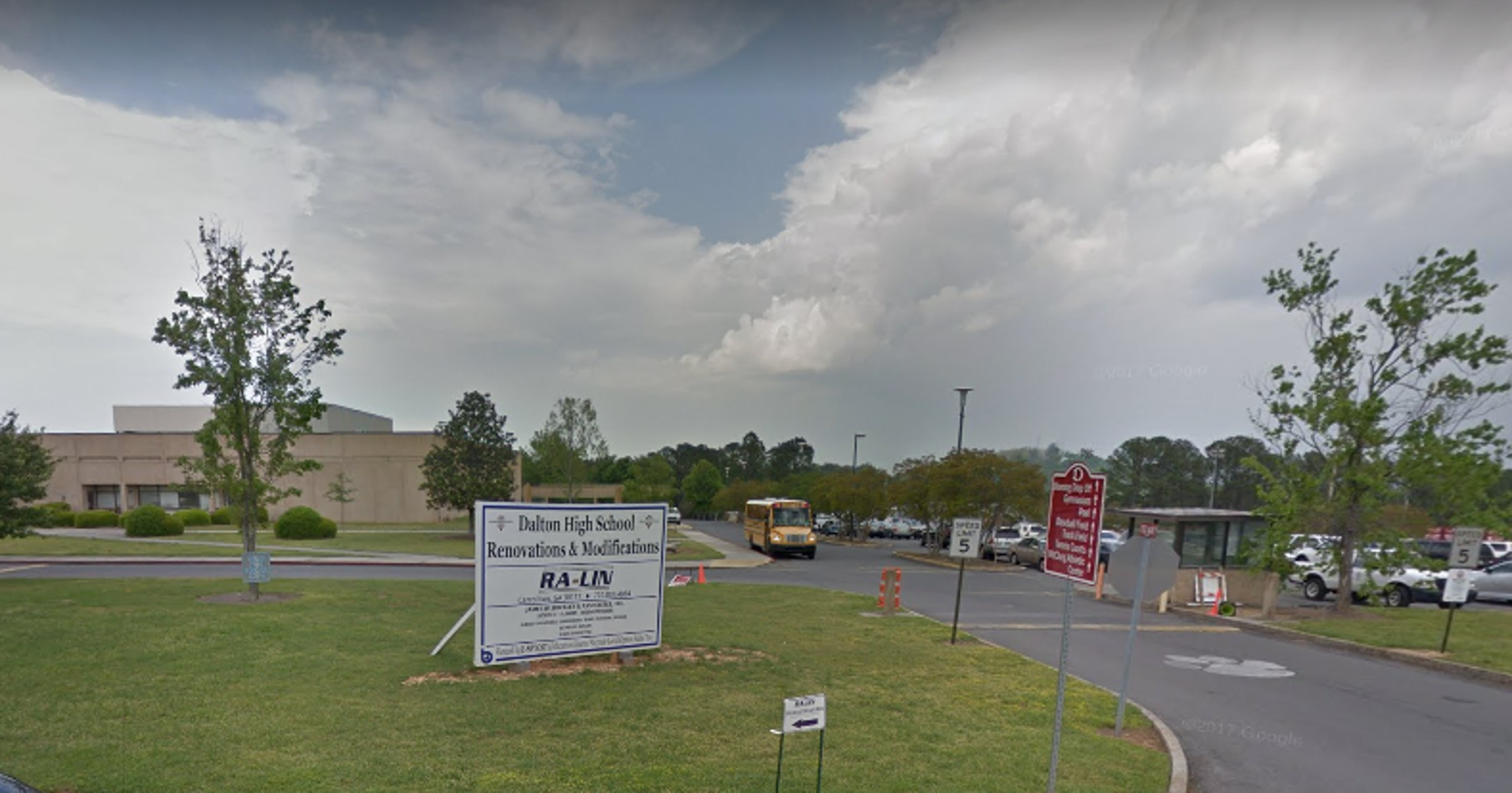 A Georgia high school teacher is in custody after authorities say he barricaded himself inside of an empty classroom and fired a gun as students stood outside.
The shooting, which took place just before noon on Wednesday, led to a frantic lockdown at Dalton High School that resulted in only a minor ankle injury to a student as she was running down the halls, police said at a press conference.
Dalton police spokesman Bruce Frazier said the classroom was empty of students at the time of the shooting. The teacher, who has not been identified, had locked himself inside of the room, refusing to allow students inside. 
When the school's principal tried to get in the classroom, the teacher again forced the door shut. It was shortly after that that witnesses reported hearing at least one gunshot, he said.
"Obviously at that point, [the principal] locked down the school, he called all the police in, the school resources in," Frazier added.
There was a school resource officer present at the time of the incident, Frazier said, though the officer's exact location wasn't immediately known.
The teacher was taken into custody about 45 minutes later without further incident and is expected to face charges, Frazier said.
Students at the school, which is located about 90 miles north of Atlanta, were taken off campus, where their parents could pick them up, police said on Twitter.
Frazier added that the news of gunfire at the school had "absolutely" left him rattled.
"It jacked up my blood pressure by several points," he said of his response to hearing the news on a police scanner. "I'm really impressed by how our people responded." 
The frightening incident came the same day that classes resumed at Marjory Stoneman Douglas High School in Parkland, Florida, two weeks after a lone gunman killed 17 people.
It also followed heated debates on gun control across the country.
President Donald Trump, who met with survivors of the Parkland shooting last week, has suggested arming teachers and other faculty members to help prevent school shootings.
That suggestion led some on social media to ridicule the idea following news of the teacher's arrest.
This is a developing story. Check back for updates.