Kaley Cuoco took some time out of her Thanksgiving celebrations to try to aid a young seal that appeared to be in distress.
She called the hotline for the Santa Barbara-based Channel Island Marine & Wildlife Institute, and though she worried no one would be able to respond because of the holiday, multiple volunteers came to the beach. 
"I'm thankful these gracious people left their thanksgiving plans to help an animal in need," Cuoco wrote in the post, which included a video showing the seal and the volunteers.
Unfortunately, volunteers were unable to attempt a rescue that day due to the sun setting and the seal's location on the rocks, CIMWI director Ruth Dover told HuffPost in an email. Dover added that several people on the beach said they would call the nonprofit group if the seal was still there Friday morning, but so far CIMWI had not received any reports. 
"We have volunteers on the ready to respond if the pup shows back up as well as to respond to any other reports of stranded marine mammals in Santa Barbara or Ventura counties," Dover said.
The group's website makes it clear that Cuoco did the right thing by calling in experts rather than attempting to intervene herself. CIMWI's guide on helping stranded marine mammals notes that laypeople who see a wild animal they think needs help should keep a safe distance and note the animal's physical condition, characteristics and location, and then call for aid.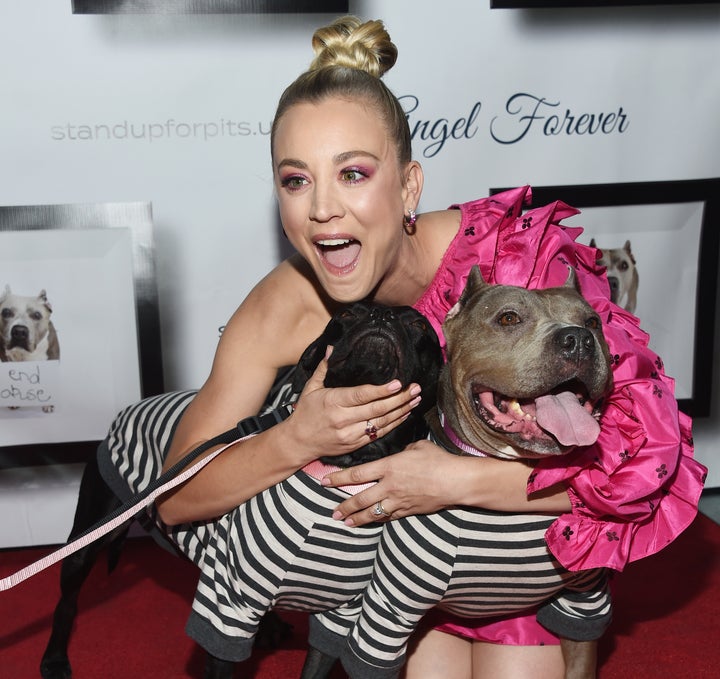 This story has been updated with comments from Channel Island Marine & Wildlife Institute.