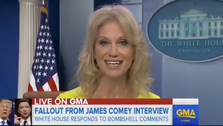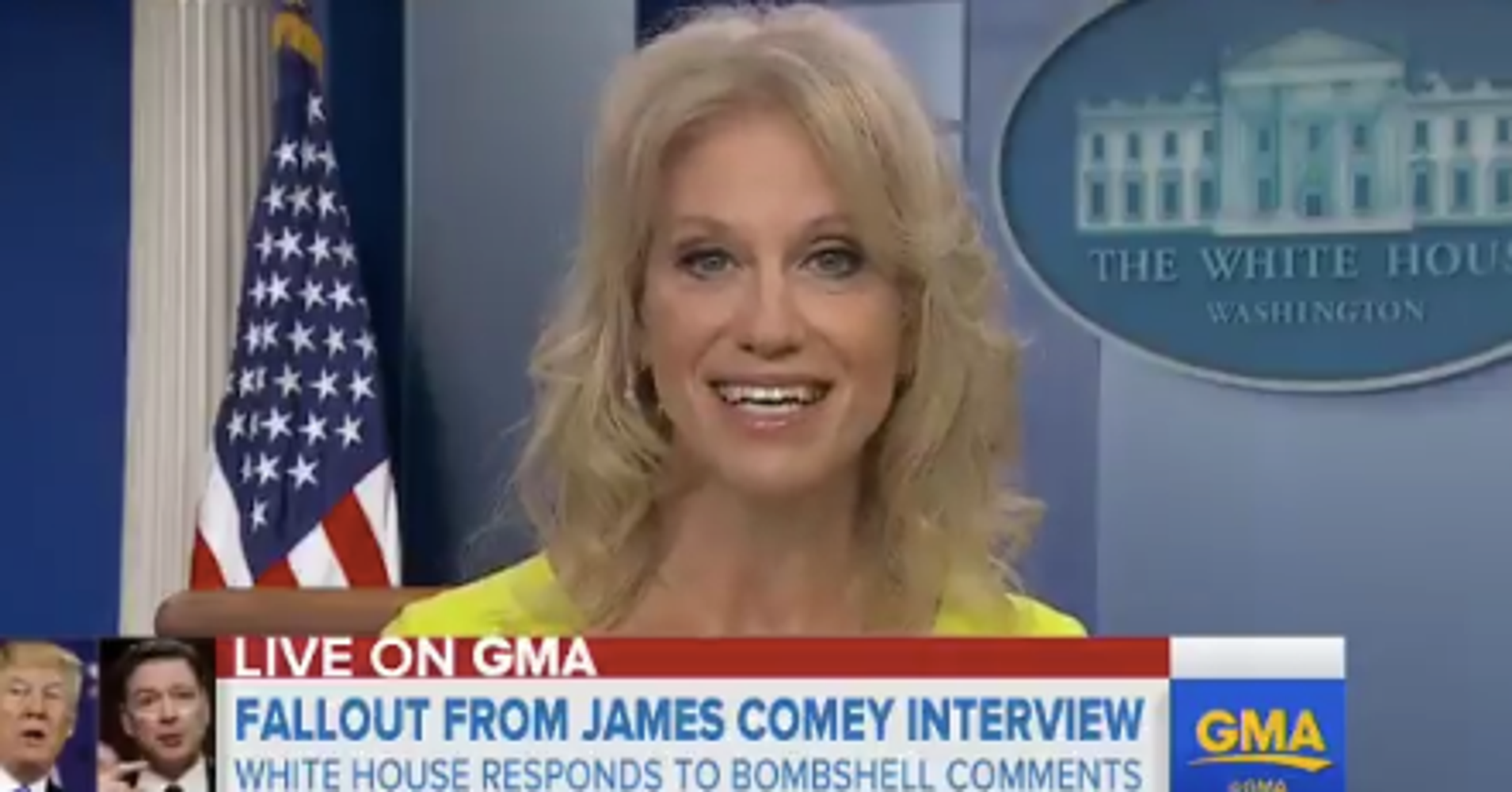 White House counselor Kellyanne Conway ripped into former FBI Director James Comey on Monday after his tell-all interview with ABC News.
Conway, during an appearance on ABC's "Good Morning America," said Comey should have come forward sooner and discussed his concerns "under oath" regarding President Donald Trump and Russia's interference in the 2016 presidential election.
"If he really felt like he was saving the country rather than selling books, why did he wait until an interview with you not under oath and selling a book not under oath?" Conway asked ABC's George Stephanopoulos, whose highly anticipated interview with Comey aired Sunday night.
Stephanopoulos pointed out that Comey did just that.
Conway, undeterred, continued to rant against Comey and the allegations in his new book A Higher Loyalty: Truth, Lies, And Leadership, set to be released on Tuesday.
Comey "loved being alone in the Oval Office. He wanted a piece of it," Conway said. "This is somebody who's not under oath in interviews and writing a book. And this is somebody who's given a revisionist version of history. The president hardly knew the man."
Trump raged against Comey before and after the interview, tweeting Monday that the former FBI director "committed many crimes."
Comey, in the interview, said Trump is a liar who "talks about and treats women like they're pieces of meat" and may have obstructed justice.
"I don't think he's medically unfit to be president," Comey told Stephanopoulos. "I think he's morally unfit to be president."