The outrage over Russian manipulation of social media platforms like Facebook, Google and Twitter during the 2016 election has been appropriate and long overdue. And these companies' response to it thus far has been deeply inadequate.
But lost among the outrage is the damage that has been done to the communities targeted by the false and bigoted content. In short, the Russian social media content took an already toxic election campaign and made it far worse.
It is no coincidence that Russians used anti-immigrant, anti-Semitic, anti-Latino, anti-LGBT, anti-Muslim, and anti-black messages to stoke divisions, since candidates were already stoking them.
This is not just a crisis for marginalized communities. It is a crisis for our democracy.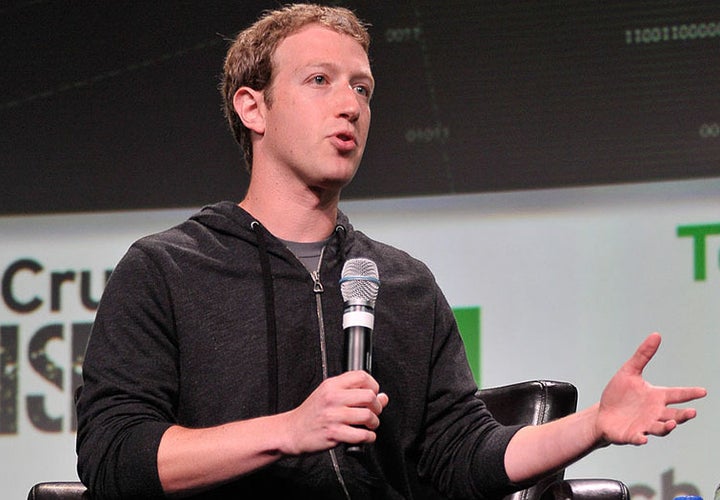 According to Facebook's testimony earlier this month before the Senate Committee on Intelligence, at least 126 million Americans—or more than one-third of the country—were exposed to this Russian content. That means millions more people than we realized were exposed to the falsehoods and hyperbole that are being used as the rationale for the immigration polices the Trump administration pursued.
And the Russians joined the many homegrown actors online already peddling this corrosive content. In other words, communities of color have been fighting a tidal wave of misinformation with a bucket.
This is not just a crisis for marginalized communities, it is a crisis for our democracy. And it is far past time for the tech companies involved to treat it as such.
That is why it is so dismaying to us that for months these companies dismissed these concerns as overblown, even though they have been aware of the dangerous use of their platforms for a long time. While they have pledged to "do better," they have been woefully short on specifics. And we are most concerned that they have yet to fully acknowledge their role in giving bigots both credibility and a platform beyond their wildest dreams.
These companies have to address this crisis with concrete specifics. We know that companies are wary of solutions that could restrict free speech, but there is nothing against creating more speech.
Social media companies must work with organizations representing affected communities on how to most effectively counter hate speech on their platforms. The companies should provide the opportunity, the resources and the training to help these organizations create and disseminate this content.
There is something to be said for fighting hate speech with better speech and falsehoods with facts. We want to see tech companies adhere to the kind of accountability and transparency that is the hallmark of companies that practice sound corporate responsibility.
But ultimately, the failure to fully see or acknowledge the impact on Latinos and other communities of color points to another longstanding issue—the profound lack of diversity in Silicon Valley.
The Russian crisis underscores why diversity matters. A more diverse workforce could have helped these companies understand the deep impact of what was happening online. And that includes taking demonstrable and quantifiable steps to not only diversify the pipeline of potential new employees, but also their current workforce, leadership and boards of directors.
The issue of diversity in tech has been raised for years, by us and a host of other organizations, elected officials, and leaders. And while the companies have been very open to dialogue and most have made steps in the right direction, the results are dismal.
In 2014, 4 percent of Facebook employees were Latino; today it is just 5 percent. For Twitter and Google, it was 3 percent in 2014, and is only 4 percent currently. At the highest and decision-making levels for all companies, those percentages plummet even further.
Polls show that the vast majority of Americans believe diversity is one of America's greatest strengths. These companies need to decide whether they will be a party to the erosion of that cherished value, or if they will do what it takes to both prevent the use of their platforms to destroy the ties that bind us as Americans.
These companies and their platforms must reflect the customers they serve. We stand ready to help if they make the right choice.