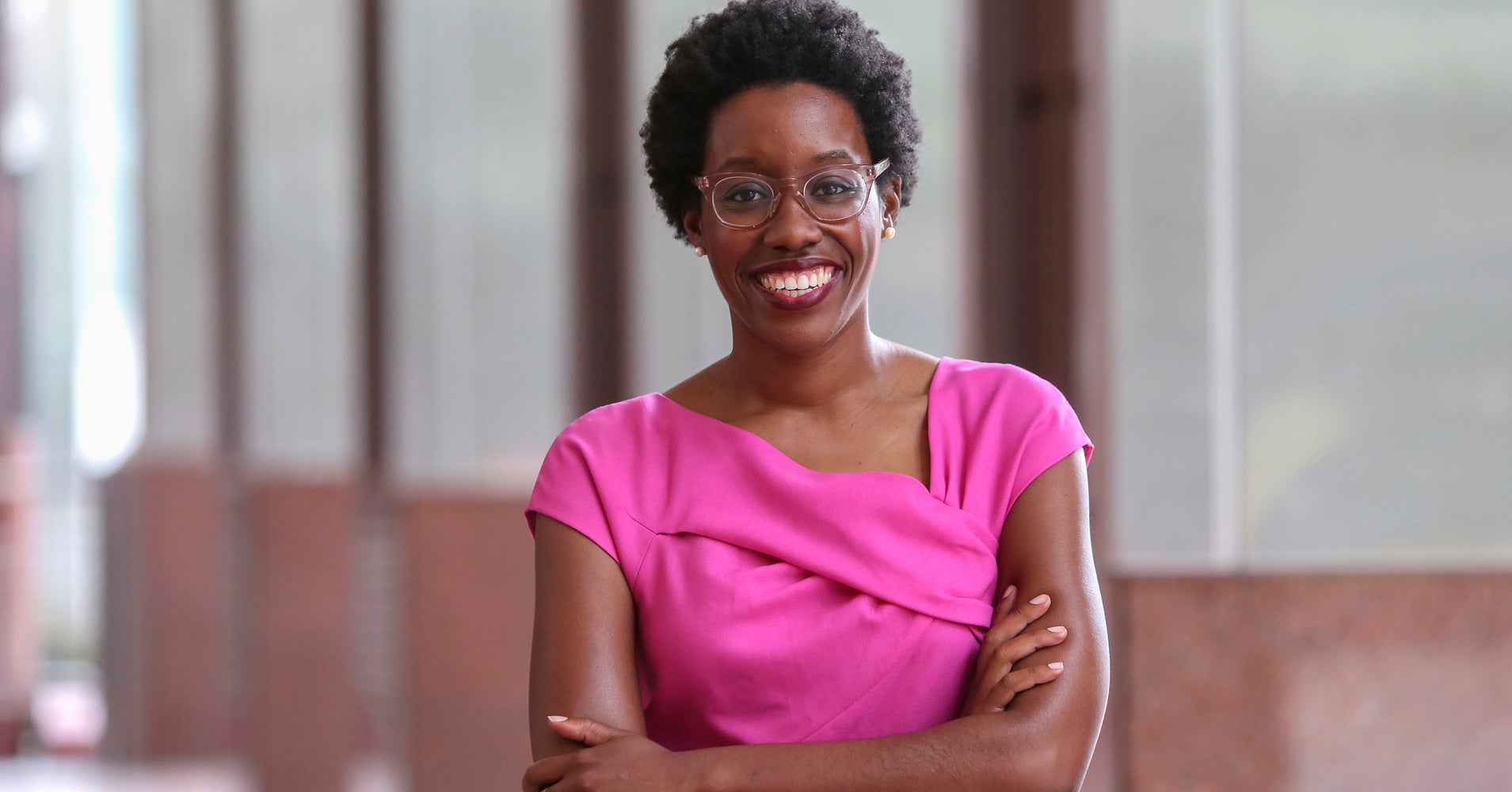 Lauren Underwood's victory in Illinois' 14th Congressional District is historic in many respects. 
The 32-year-old registered nurse won the seat from a four-term Republican incumbent, Rep. Randy Hultgren, in a stunning upset on Tuesday night. 
Underwood will become the first woman and the first black person to represent her district. She won the nomination for the Democratic Party after she beat out six white male candidates in March.  
"I believe that representatives should be transparent and honest about their votes," she said in the video. "And he didn't seem to recognize any of that."
Underwood, who grew up in Naperville, Illinois, told "Good Morning America" that she faced sexism and discomfort about her age while on the campaign trail.
"This combination of being a young woman has been something that people have had some pretty strong reactions to," she said. 
Later in the video, she also charged that Hultgren used "racially coded language" while vying to hold on to his seat in the overwhelmingly white 14th District. 
"My opponent says that I'm an outsider, which is his racially coded language that I don't belong and somehow I'm not trustworthy," she said in the video. "I've grown up in this community. This is the community that taught me how to be a black woman." 
During her acceptance speech on Tuesday night, Underwood paid homage to Shirley Chisholm, the first African-American woman elected to Congress. 
"When Congresswoman Chisholm ran for president in the 1970s, she proclaimed that she was 'unbought and unbossed,' and I've adopted that declaration as my own unofficial model," Underwood said according to a video by ABC 7. "I aspire to be a bold representative for this community. Someone who is wholly responsive and accountable to her constituents: unbought and unbossed."