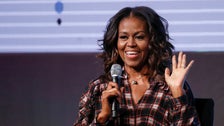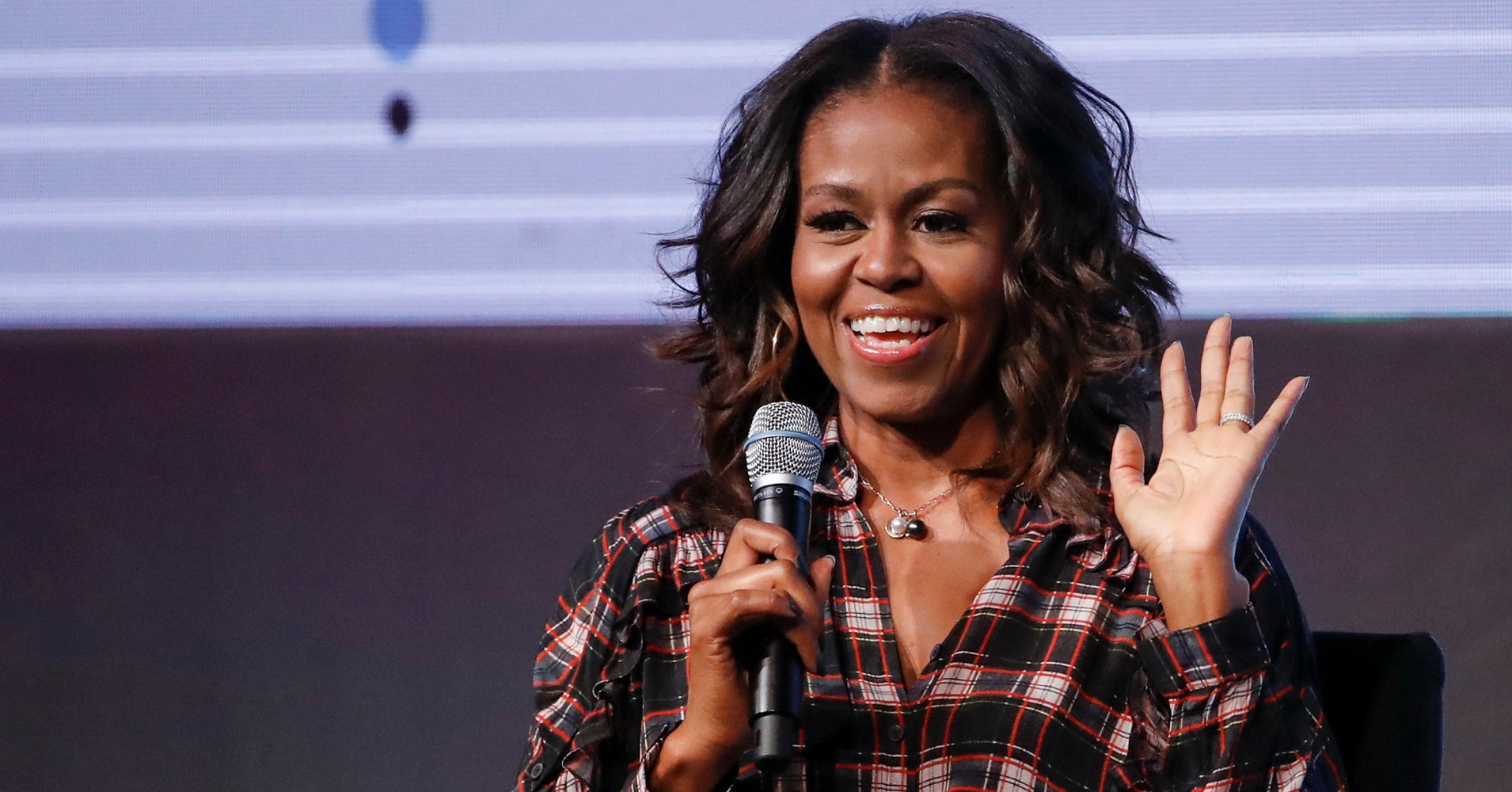 The former first lady recently interviewed four young women from around the world for an International Women's Day feature for Refinery29. In partnership with the Obama Foundation, Refinery29′s feature spotlighted the four teenagers from Nepal, Ghana, Guatemala and Chicago to highlight the important of empowering girls with education. 
Eva Lewis, a 19-year-old activist and artist from the South Side of Chicago (where Obama also grew up), asked her how education can be liberating for everyone, but especially girls. Her answer did not disappoint. 
"Education gives us the tools to advocate for ourselves — and write narratives counter to the ones that have been written for us," Obama said. She added that education provides black girls "a fighting chance." 
"We are constantly being beaten down by the multiple layers of systems that oppress us. We live in a world that sexualizes us for being women and ostracizes us for being black. So education is a black girl's weapon," she said.
Authors and activists Audre Lorde, Alice Walker, and Kimberlé Crenshaw "couldn't create terms like black feminism, womanism, and intersectionality to spread the word about our struggle without that knowledge," she said.
Obama and her husband, former President Barack Obama, have been working to educate more girls around the world since they launched the Let Girls Learn initiative in 2015. The program brings together several international organizations to address the variety of challenges preventing girls from getting an education. 
Alejandra Teleguario Santizo, a 17-year-old from Guatemala who has organized her community to rally against sexual violence, asked Michelle Obama what advice she would give to young women like herself who are looking to blaze their own paths and become leaders. 
So often, our own fear of failure is the thing that keeps us back.
Michelle Obama
"My best advice to girls, including my own daughters, is do not be afraid to fail. So often, our own fear of failure is the thing that keeps us back," Obama said. "We think we have to be perfect, that if we make even the tiniest mistake, it's a catastrophe. That's simply not true!"
She added that the only way to succeed is life "is by failing and failing well." 
"You cannot let your failures eat you up or make you want to quit," Obama said. "You have to learn from them, let them challenge and inspire you to do more ― to take some risks and to step outside of your comfort zone."
Obama also told Santizo another important key to success: Be kind to other women. 
"I also advise girls to be supportive of each other. I cannot say this enough! Too often we're taught that we have to compete, or that someone else's failure is our success," she said. "But we can all rise together; we can all win. We have to be a team of women and girls who love each other and value each other and cherish one another. Because if we don't cherish each other, no one else will."
Head over to Refinery29′s feature and make sure to click through to read each individual interview.