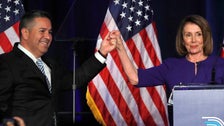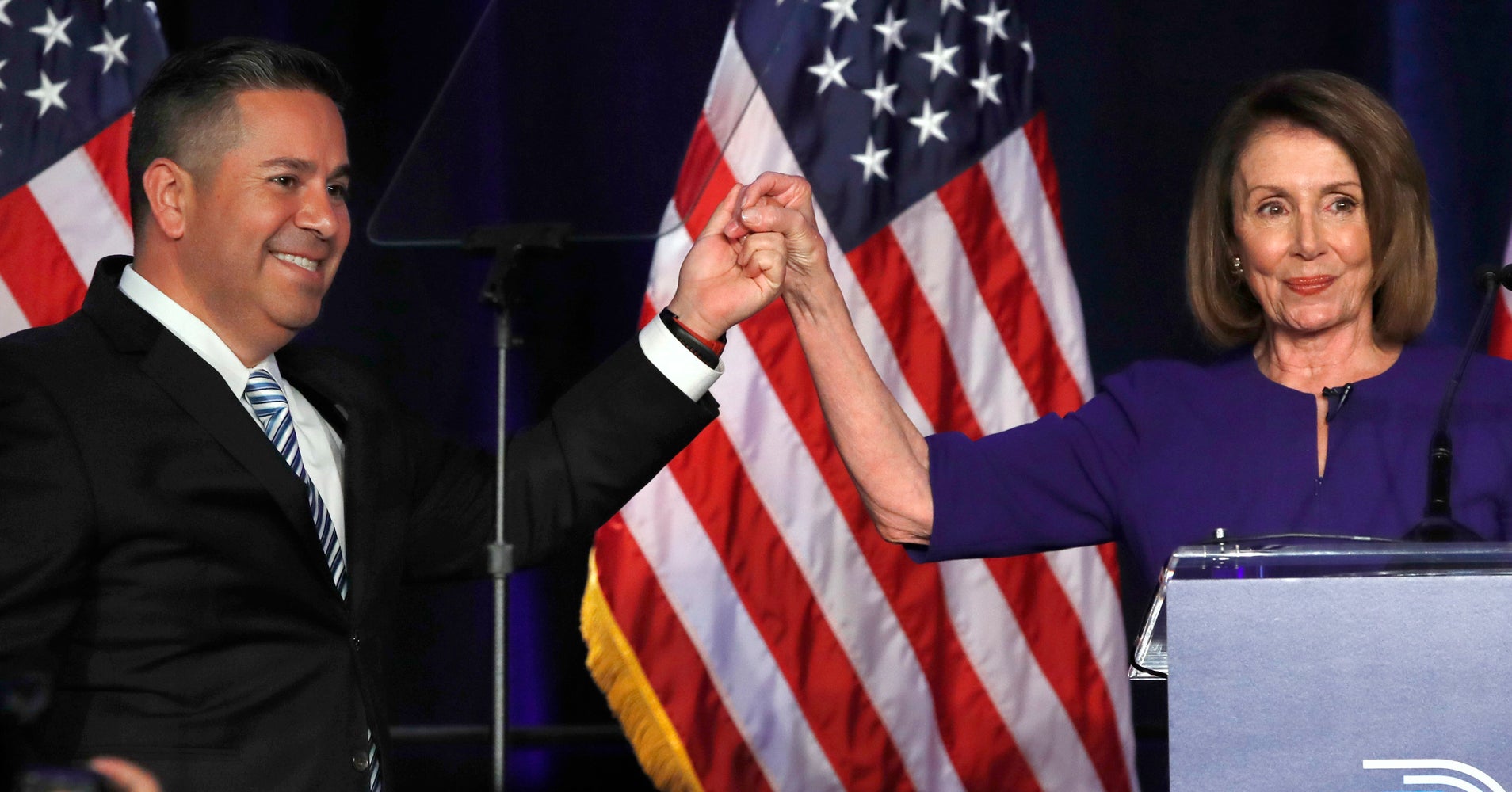 "We will see you out there, down the road," O'Rourke told his supporters. "I'm so fucking proud of you guys."
And in an early morning speech, Abrams promised voters she would get a "do-over," indicating she believed enough votes were outstanding to force the race to a runoff. 
There were also disappointments in the Rust Belt and Midwest. Although Democratic senators easily dispatched GOP opponents in Ohio, Pennsylvania, Michigan and Wisconsin, they didn't match those results at the gubernatorial level, failing to capture governor's races in Ohio and Iowa, two states Trump had won easily in 2016.
But here, there were also reasons for optimism: In Wisconsin, Democrat Tony Evers narrowly won early Wednesday, apparently finally ousting GOP Gov. Scott Walker. 
But Walker's running mate, Lt. Gov. Rebecca Kleefisch, said early Wednesday morning that the campaign wasn't conceding.
"I'm here tonight to tell you that fight is not over," she told supporters, before requesting donations to fund a possible recount. 
There were also other triumphs: Democrat Laura Kelly romped over a favorite of Trump's, Kansas Secretary of State Kris Kobach, by a 5 percentage point margin. Initiatives to raise the minimum wage passed in Arkansas and Missouri, as did Medicaid expansion in a slew of red states. And the Democratic Party made massive gains at the state level, bringing unified Democratic government to Colorado, Illinois, Maine, New Mexico and New York. It also ended one-party GOP rule in Kansas, Michigan and New Hampshire.
But the biggest victory was always going to be control of the House, which will give the party the power to investigate every aspect of Trump's administration and stop all but the most bipartisan legislation. In the past, presidents who have lost the House have appeared apologetic. When George W. Bush lost 31 House seats in 2006, he called it a "thumping." When Barack Obama's Democrats lost control of the House in 2010, he labeled it a "shellacking."
The GOP's gains in the Senate allowed Trump to make a different claim.