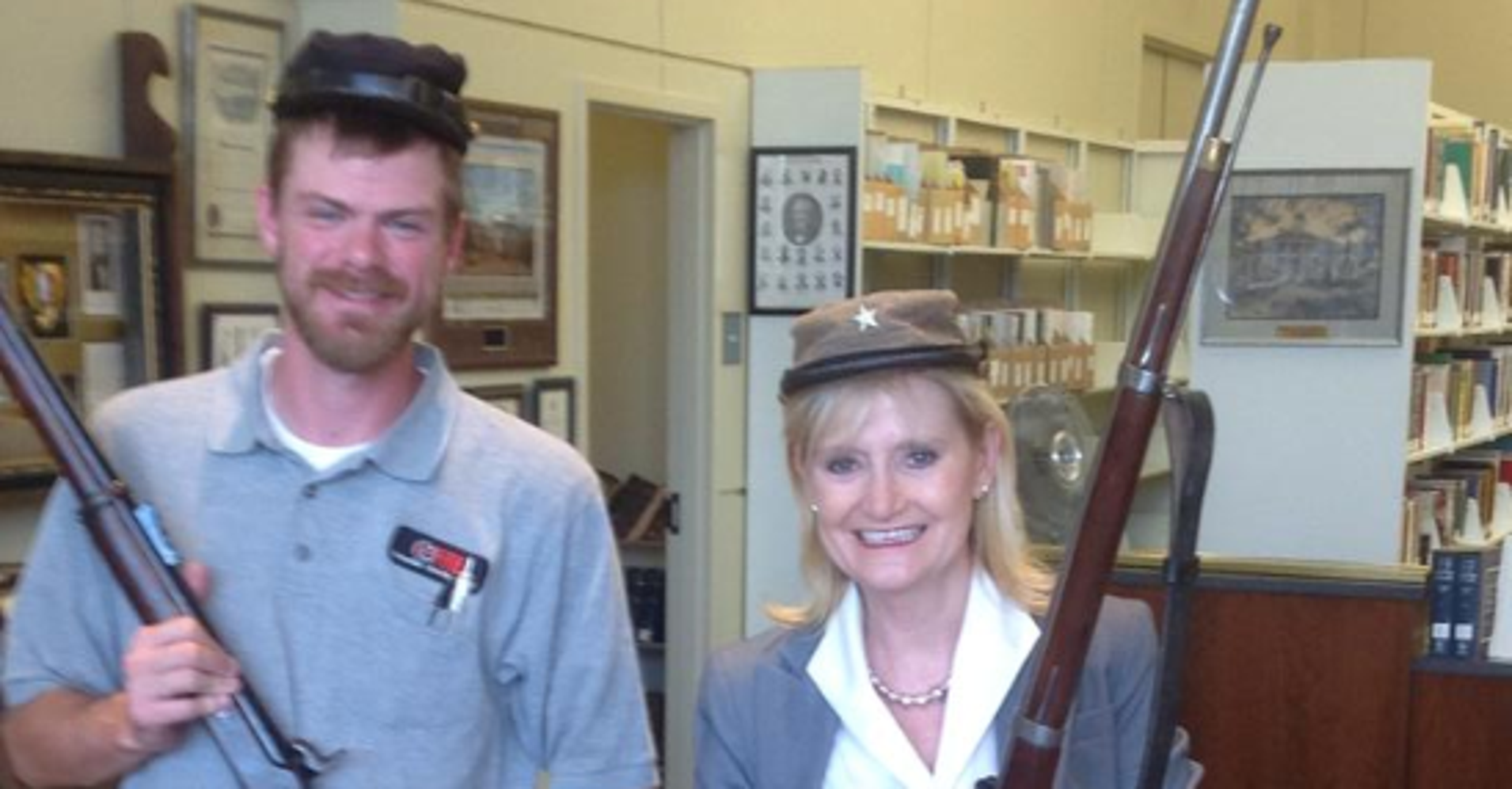 "I enjoyed my tour of Beauvoir. The Jefferson Davis Home and Presidential Library located in Biloxi," Hyde-Smith wrote in a caption. Davis was the Confederate president during the Civil War. His former estate now serves as a museum and library in his honor.
"This is a must see," Hyde-Smith wrote. "Currently on display are artifacts connected to the daily life of the Confederate Soldier including weapons. Mississippi history at its best!"
The freshman senator is facing Democratic challenger Mike Espy in a Nov. 27 runoff election and has drawn public scrutiny for her racist and off-color comments.
At a campaign stop earlier this month in Tupelo, Mississippi, Hyde-Smith said of a local rancher: "If he invited me to a public hanging, I'd be on the front row." The comment carried echoes of the South's racist history of lynchings of African-Americans.
Espy, who could become the state's first black senator since the years after the Civil War, called his opponent's remarks "reprehensible."
Walmart on Tuesday said it would seek a refund for its campaign donation to Hyde-Smith, saying her remark about public hangings does not "reflect the values of our company and associates."
The senator also appeared to endorse voter suppression during a campaign stop ahead of the Nov. 6 midterms. She said efforts to undermine voting among liberals at certain colleges would be a "great idea."
"And then they remind me that there's a lot of liberal folks in those other schools who maybe we don't want to vote," Hyde-Smith told a small crowd of young people outside her campaign bus in a video taken Nov. 3 and posted online last week. "Maybe we want to make it just a little more difficult. And I think that's a great idea."