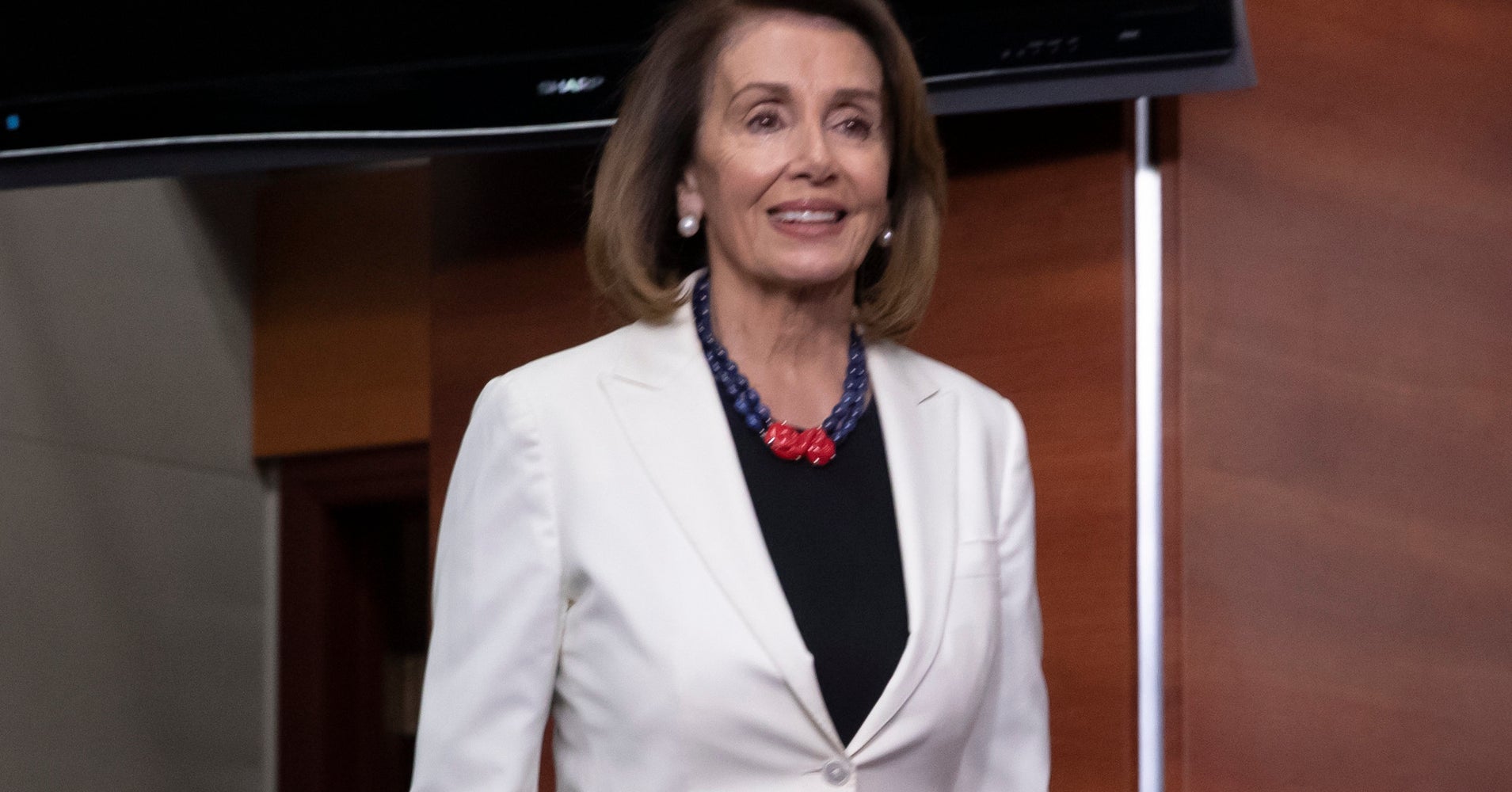 WASHINGTON ― House Minority Leader Nancy Pelosi (D-Calif.) is considering a push to enact term limits on Democratic committee chairs ― a move meant to help her secure the votes to once again be House speaker.
According to two Democratic sources, Pelosi held a meeting with one of her holdouts Tuesday, Rep. Ed Perlmutter (D-Colo.), and offered to support term limits for chairs in exchange for his vote for her as speaker.
While Perlmutter was noncommittal, the move could be a significant concession for Pelosi ― one that would anger many senior members in the House Democratic Caucus but also provide a pathway for newer members to move up in Congress. Currently, Democrats have no term limits on chairs, while Republicans have rules allowing members to serve only three terms as a chair of a committee (though some Republican chairmen have gotten waivers to serve longer).
A source close to Pelosi told HuffPost on Wednesday night that a debate about whether to impose term limits on committee chairs had hardly anything to do with Pelosi trying to secure the votes to be speaker and much more to do with the conversations she's been having with incoming and other newer members of the House. The conversation has also come up with the incoming Rules Committee chairman, Jim McGovern (D-Mass.), as the current rules package that Republicans approved in the last Congress has term limits and Democrats would have to remove them if they are to keep the current system.
The source close to Pelosi said that it was "inevitable that one day we will have term limits" and that conversations would continue and this would be a topic in an upcoming caucus meeting.
While the two Democratic sources said Perlmutter was considering the offer, one source close to the group of about 22 Pelosi holdouts said such a move would likely not be enough for the rest of their members. "Everyone in the group supports term limits, but this doesn't address their broader leadership concerns and probably wouldn't be enough to change their vote," the source close to the group said.
It's unclear if Pelosi already intends to impose term limits ― a rule change that would require a majority in the Democratic Caucus ― but such a deal would likely tamp down criticism from many younger members that they have no place to go in Congress while also angering many senior members who have worked their way up their committees over decades to secure a top spot. The Congressional Black Caucus, particularly, which has many senior members, would likely oppose such a move.
But if Pelosi were backing a rule change like term limits on the top committee spots, she'd likely find the votes to pass it.
No matter if Pelosi makes such a deal on term limits for chairs, she remains the overwhelming favorite to be the next speaker, though her willingness to discuss any sort of deal like this should indicate that she doesn't yet have the votes. There are 16 Democrats who signed a letter saying they will oppose Pelosi on the floor ― including Perlmutter ― and there are about a half-dozen other Democrats, many of whom are freshmen, who say they also won't support her to be speaker. Many of those incoming representatives actually made promises to their constituents to oppose Pelosi, so it's important that she flip as many of the longer-serving members like Perlmutter who didn't campaign on opposing her.
A vote on the speaker will be held Jan. 3, which is when the House will also vote on its rules package.