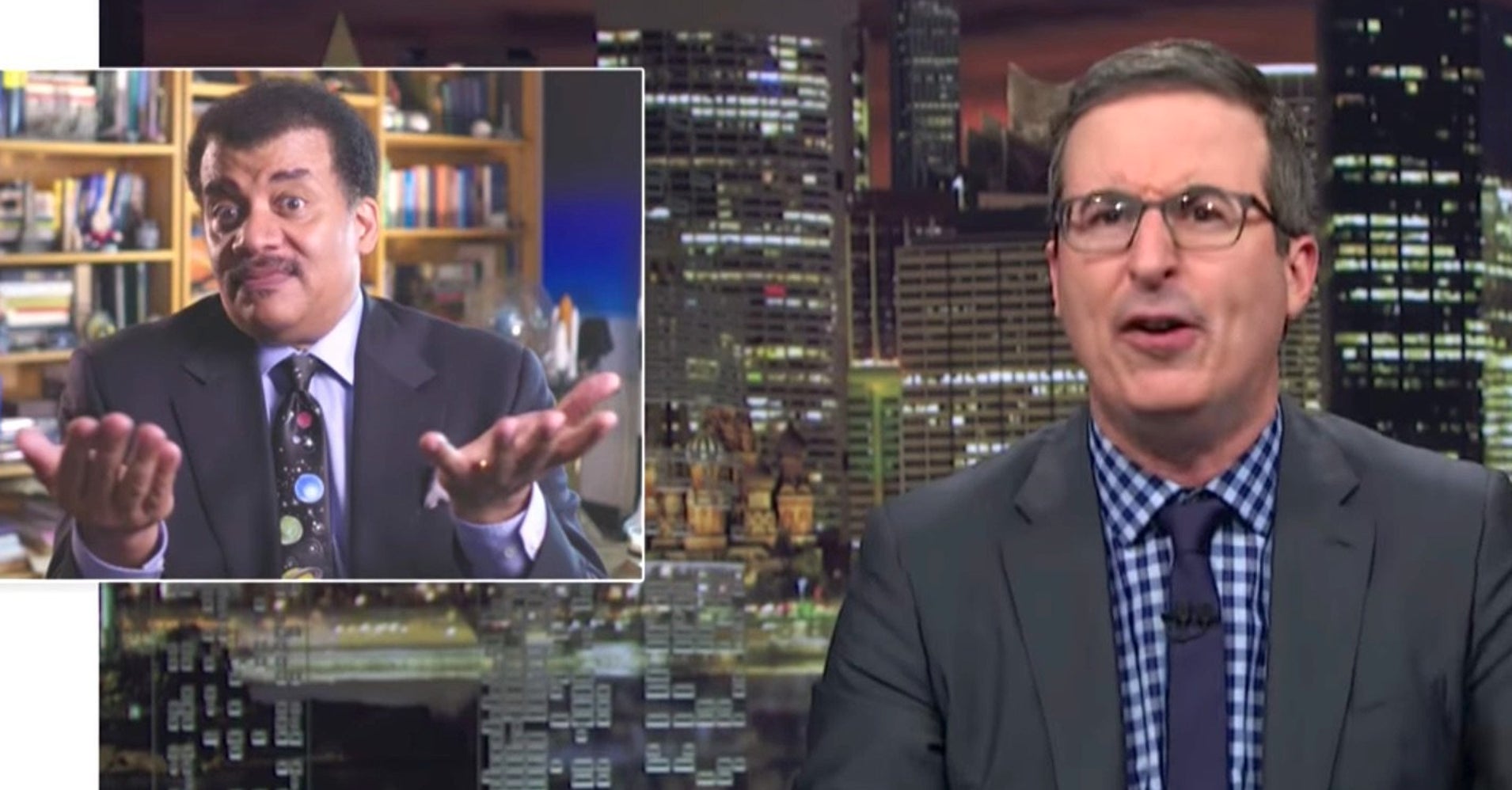 John Oliver spent much of his show on Sunday night looking at a key issue for the country's aging population: guardianship. 
More specifically, he looked at what happens when the system goes wrong, fails seniors and leads them into situations where they're taken advantage of and abused.
The "Last Week Tonight" host recruited "glamorous celebrities" Lily Tomlin, William Shatner, Fred Willard, Rita Moreno and Cloris Leachman to share some tips on how to protect yourself and your loved ones. 
But someone else may have stolen the segment altogether: famed astrophysicist Neil deGrasse Tyson, director of the Hayden Planetarium at the American Museum of Natural History in New York, who turned up to ruin a joke that was written just for him. 
See what happened in the clip above.