Kristen Hyman told Inside Edition she didn't view her previous vocation as an "embarrassing thing."
"These are acting roles, filmed acting roles," she said. "I am not 100 percent sure why anyone would think I should be embarrassed about it."
 The 31-year-old Hyman graduated from the New Jersey Police Academy last year, and was hired by the Hudson County Sheriff's Office.
Hyman insists she had nothing to hide since she had been an actress playing a character named Domina Nyx Blake, so she just wrote "actress/model" on the part of the form asking for past occupations.
Hyman doesn't see what her past sources of income have to do with her being a cop.
"This was in my early 20s. I had been doing acting and pursuing acting .. . as a career," she told Inside Edition. "Someone had mentioned to me that there was a possibility of filming things like this. I thought it would be fun, I thought it would be interesting, and it was interesting."
Some people might consider the clips to be pornographic, but Hyman compares them to the "50 Shades Of Grey" film series.
"I was never nude on camera," she told Inside Edition. "I was never filmed naked or doing any kind of sexual acts."
Still, she said, "I was called disgusting directly by the sheriff. … Right to my face."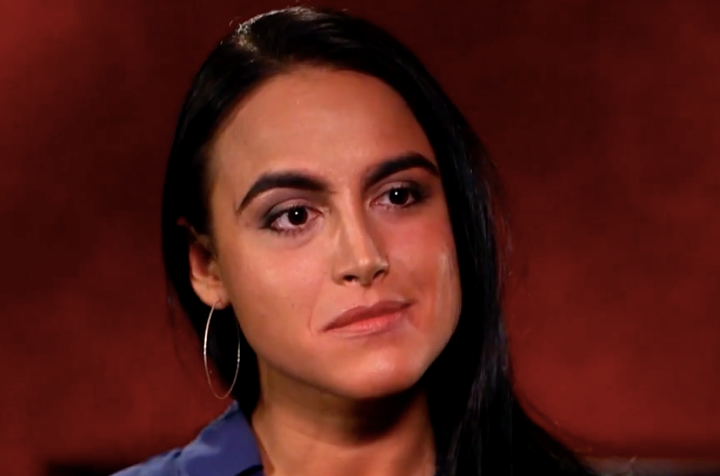 Doug Anton, Hyman's attorney, says his client is appealing the firing, and he expressed confidence she'll be back on the force.
"She's done nothing wrong," he told Inside Edition. "She's been an actress in scripted roles."
HuffPost reached out to Hudson County Sheriff Frank Schilliari for comment, but he did not immediately respond.
He told NJ.com last week that he agrees with the hearing officer's decision to fire Hyman.