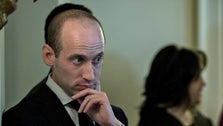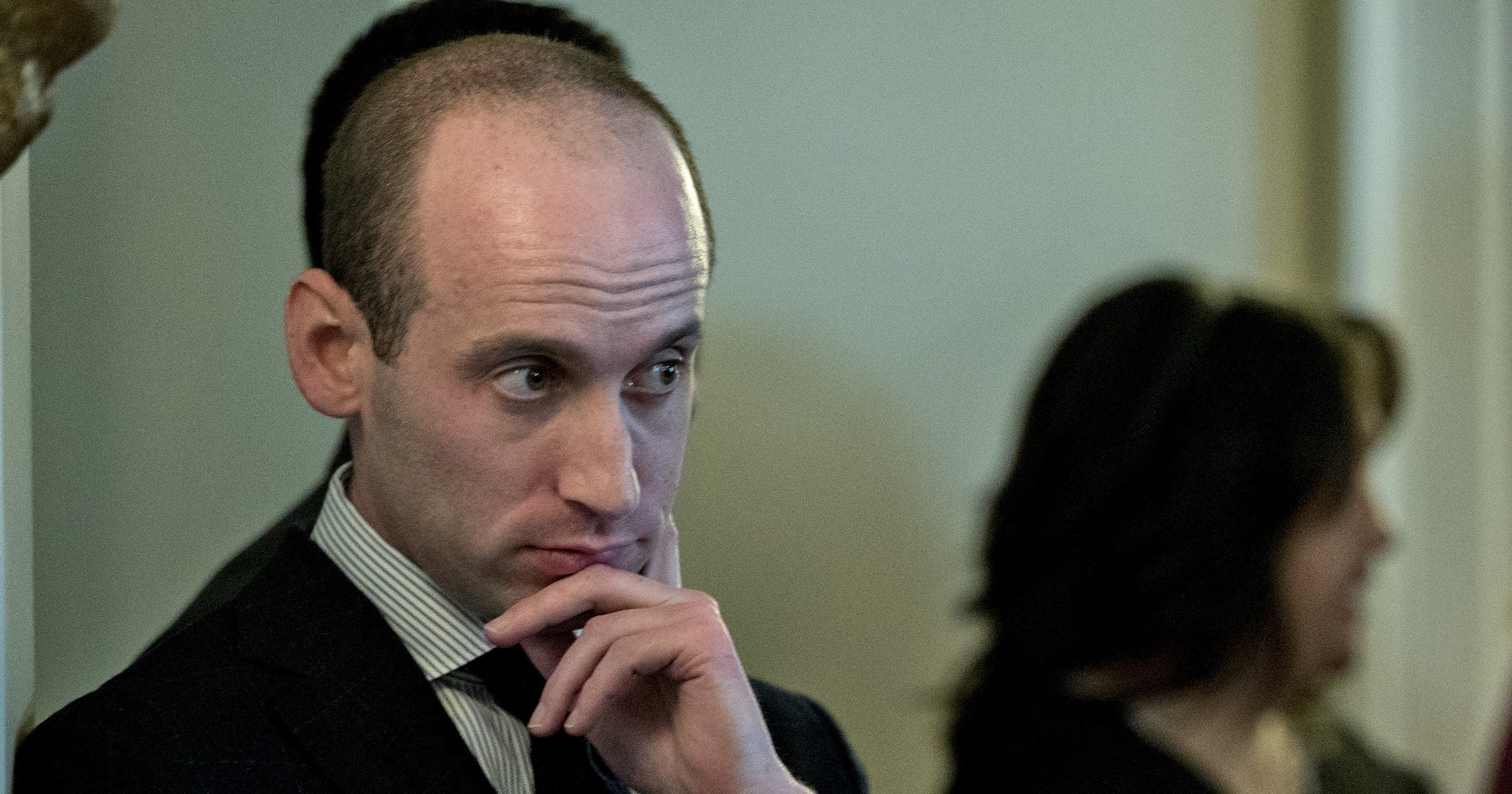 Bowing to pressure from the White House, The New York Times did not include in its news podcast an audio clip from an on-the-record interview with Stephen Miller, a senior adviser to President Donald Trump.
The audio recording stemmed from a June 16 story in the paper, "How Trump Came to Enforce a Practice of Separating Migrant Families." According to Times reporters Julie Hirschfeld Davis and Michael Shear, Miller was instrumental in Trump's decision to implement a zero-tolerance immigration policy that had been considered but ultimately deemed inhumane by previous administrations. 
The Trump administration's policy has elicited sharp bipartisan criticism as it has led to thousands of children being separated from their parents.
Michael Barbaro, who hosts "The Daily" podcast for the Times, said in Tuesday's episode that he intended to play the audio for a segment on the immigration crisis until Davis heard that the White House was "not at all comfortable" with Miller's voice being featured on the podcast.
Since the interview was on the record, the White House was aware that anything Miller said could appear in The New York Times. But Davis said the White House officials felt they should have been told if the audio recording might be used outside of a written story. 
"When they found out that his voice was actually going to be on a podcast discussing this, they were not happy about it. So they asked us not to use it," Davis said.
The Times addressed the White House request in a statement posted to Twitter.
"While Miller's comments were on the record, we realized that the ground rules for the original interview were not clear, and so we made a decision not to run the audio," the outlet said, adding that its reporters "made extensive use of the interview in both the original weekend story and The Daily."
The lack of audio left Davis and Barbaro with the awkward task of describing the conversation with Miller on the podcast, including quotes that were not a part of the Times' June 16 report. 
Davis described Miller as a staunch supporter of the Trump administration's policy because of his belief that it discourages people from crossing the border with children. Previously, family units were treated differently from adults who crossed without children. 
"At one point in our interview, [Miller] said, 'Imagine, in the context of domestic law, if you said that the speed limit doesn't apply to you if you have a child in the backseat,'" Davis recalled. "'Can you imagine what the consequences of that would be?' And one of the things he says is, 'A lot more child endangerment.'"
"So in his mind, this is a humane policy," Barbaro said. "I think he used the word 'humanitarian' in his interview with you."
"He says, 'Ours is the humanitarian policy,'" Davis said. 
This story has been updated to include the statement from the Times.