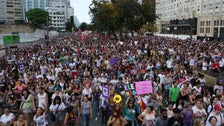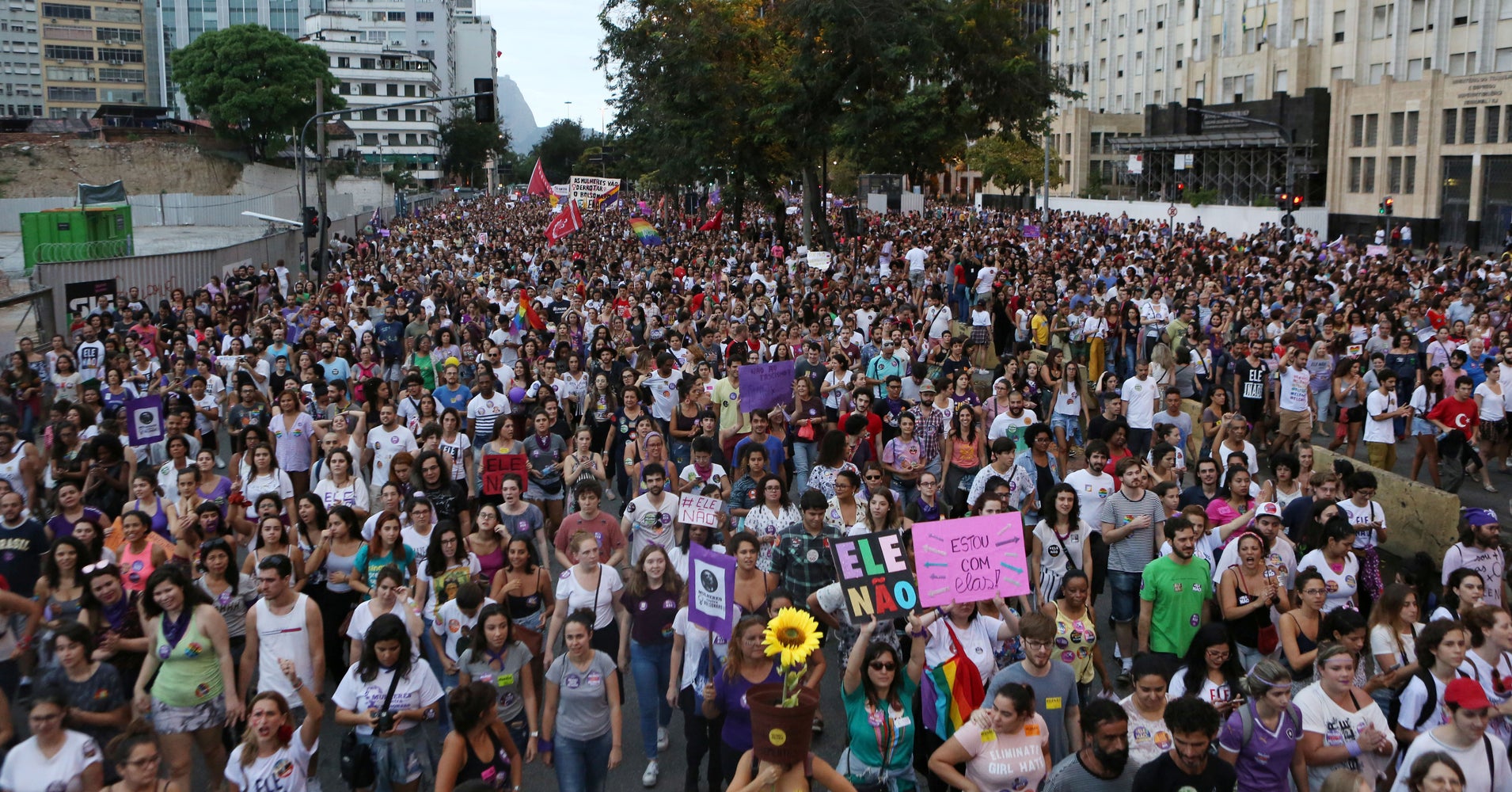 Brazil is experiencing a moment of intense and unusual polarization after a tumultuous few years. It has suffered a deep, prolonged recession, a corruption investigation that decimated its political class, and the impeachment and removal from office of its first female president in highly contentious proceedings.
Bolsonaro's campaign has both benefited from and contributed to the political divide by focusing on culture-war issues and "traditional" family values.
He hasn't tempered his rhetoric during the campaign and has kept up his praise of Brazil's two-decade military dictatorship. He has also promised to give police permission to shoot first and ask questions later.
Saturday's protests were led by women's groups and others who said they rejected his divisive rhetoric and feared he would make life harder for minorities of all stripes.
"Being here means saying no to sexism and to hate," said Lidia Ferreira, a 46-year-old literature teacher. "Bolsonaro as president would be a tragedy for the country.
A handful of smaller rallies were also held in support of Bolsonaro on Saturday. One of his sons tweeted a video of dozens of women in pink shirts singing his name in front of the opera house in the Amazonian city of Manaus. Another son tweeted a video of around 100 women who were identified as Evangelical leaders, saying "Yes him, Bolsonaro represents me!"
Bolsonaro's "tell it like it is" attitude has gained traction among voters who are angry at the political establishment. Despite his decades in Congress, they see him as a no-nonsense outsider who can rid Brazil of corruption and high crime rates.
He has particularly drawn support among people who are disgusted with the left-leaning Workers' Party, who governed the country much of the last decade, and want to prevent its return to power at all costs.
"People think Bolsonaro is an economic alternative to the last governments. He's not," said Sandro Gandur, a 31-year-old lawyer at the protest in Sao Paulo. "This might be the main area for (changing the minds of) people who are inclined toward him but are uncertain."
___
De Sousa reported from Rio de Janeiro. Associated Press video journalist Yesica Fisch contributed from Rio de Janeiro.