The young survivors of this month's school shooting in Parkland, Florida, faced their fears Wednesday morning as they returned to their classrooms for the first time following the tragedy.
"I'm hesitant to walk into the building but I know I have to start, I have to face it head-on," Samantha Grady, who was injured in the Feb. 14 shooting, told CNN outside of Marjory Stoneman Douglas High School.
"I'm kind of scared to go in, but I know we have to go," Grady's classmate, Carly Novell, echoed beside her.
High school senior David Hogg, who has been one of the most outspoken survivors of the shooting, compared this week's return to having to board an airplane after it has crashed.
"It's just really hard to think about," he told NBC News on Tuesday. "Imagine getting in a plane crash and having to get back on the same plane again and again and again and being expected to learn and act like nothing's wrong."
Connor Dietrich, a junior who helped lobby for stricter gun laws in Tallahassee last week, also expressed difficulty with having to return to face "empty desks."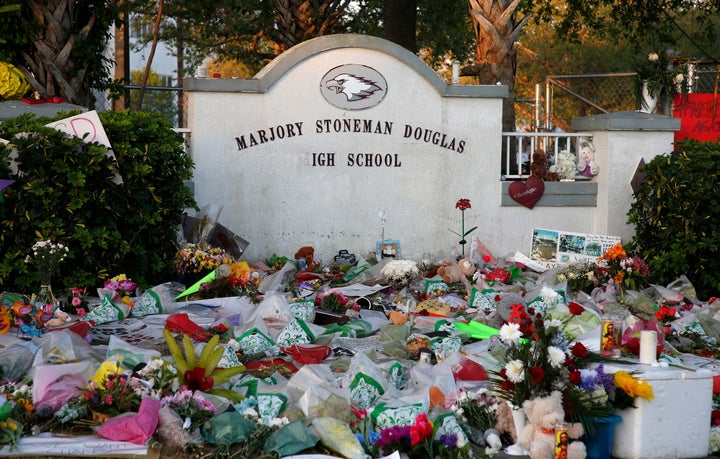 "I have to go back to school.. look at empty desks. Try my hardest to feel safe," he posted Saturday on Twitter. "And worst of all try not to think about all the people I miss. This is going to be the hardest part by far."
Amid the concerns, fellow students and strangers on social media have sent an abundance of messages to urge those returning to rise above the fear.
The students' return, to a place where a lone gunman killed 17 people, comes exactly two weeks after the attack. It also follows days of collaborative effort by many of the students to make schools safer, in particular by advocating for tougher firearms restrictions.
The school will have a half-day schedule this week, and the building where most of the people were killed will remain closed indefinitely. That structure, known as the freshman building, is under consideration to be demolished.