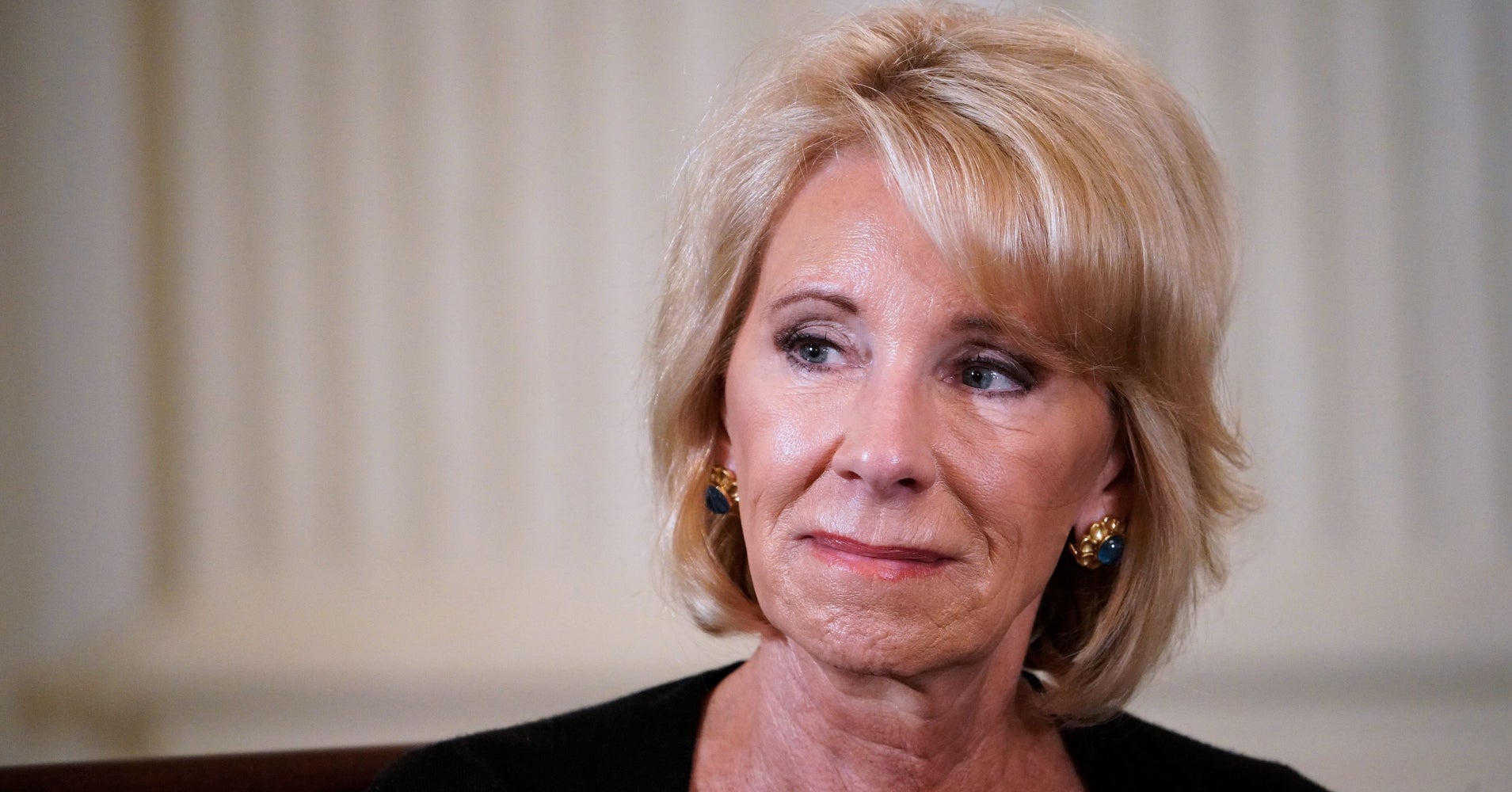 Students at Marjory Stoneman Douglas High School weren't pleased with Education Secretary Betsy DeVos' visit to the Parkland, Florida, school on Wednesday, saying that she met with few students.
The brief visit, which was closed to reporters, came three weeks after the mass shooting that killed 17 students and staff members. DeVos took only a handful of questions at a news conference afterward, not getting into specific details about the visit or what policy proposals she would consider to curb gun violence.
DeVos would say only that she spoke to students "who have been having a hard time" and was accompanied by student newspaper reporters during the visit. When asked if she made any promises to students, she said that she would like to return to the school "at an appropriate time" to sit down for an interview with the student newspaper.
Many of the students, some of whom have become activists for gun control in the wake of the shooting, said on social media that DeVos didn't meet with many students and "barely" responded to their questions.
Carly Novell, an editor at the student newspaper, The Eagle Eye, said that even student publications were restricted from interacting with DeVos and that "no one followed her."
DeVos ― who has generated fierce opposition from education activists and who, during her Senate confirmation hearing, famously suggested protecting schools from bear attacks ― did not discuss specific gun policy proposals with reporters on Wednesday, deferring to local and state officials.
When asked about proposals to train and arm certain teachers, for which President Donald Trump has expressed approval, DeVos said the idea has been "mischaracterized," arguing that it should be "a model" but not "mandated or required for every community."
Asked about students' reactions to possibly arming teachers, she claimed that "we didn't have a conversation about that."