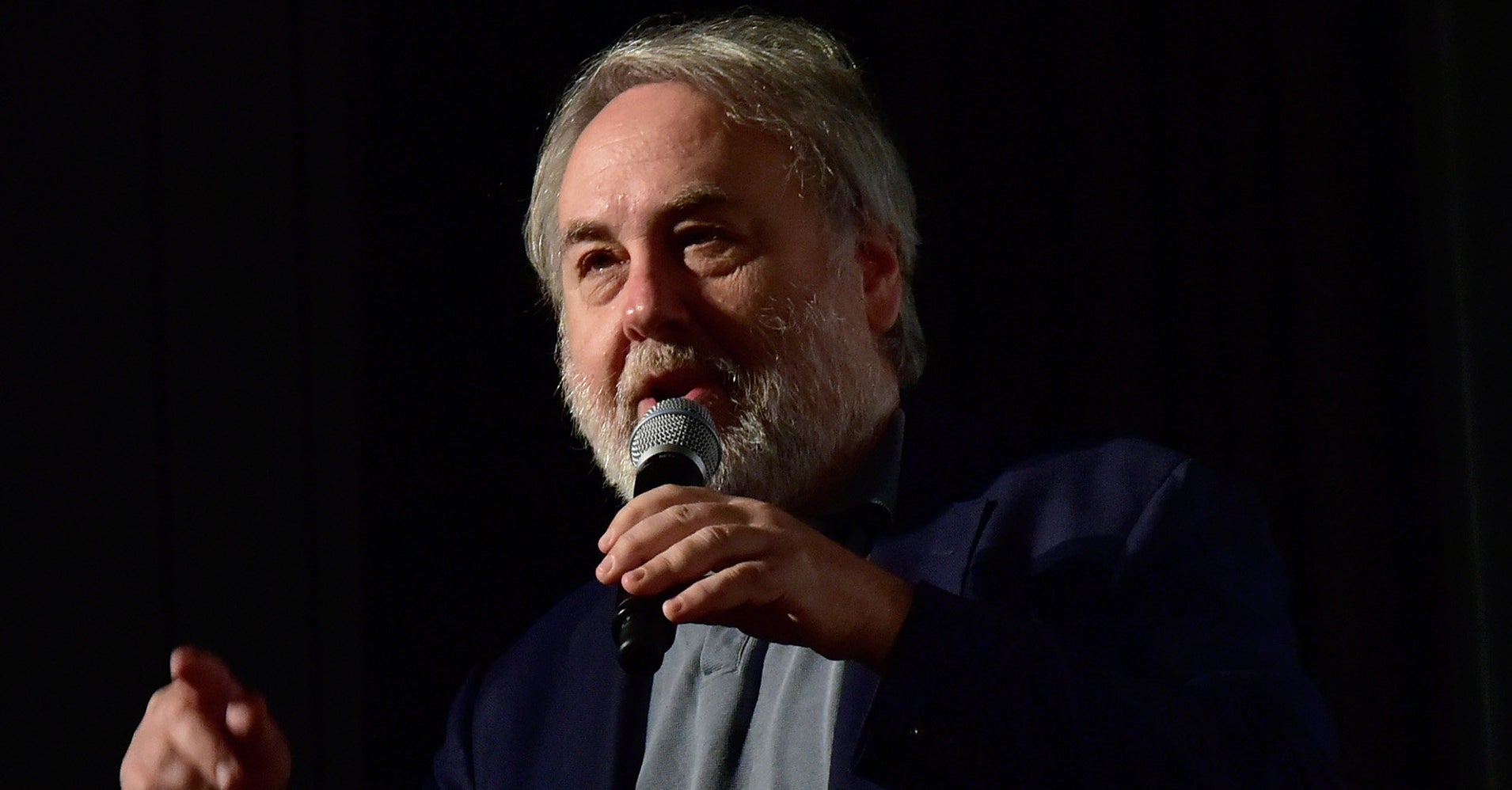 "Even grief is better with butter," Edelstein wrote in a Facebook post on Monday alongside an image of actors Marlon Brando and Maria Schneider, who starred in the 1972 film. In the scene, Brando's character uses butter as a lubricant to sodomize Schneider's character. 
Aside from the fact that Edelstein chose a rape scene to commemorate Bertolucci (although many may argue it's the director's most noteworthy work), some pointed to the controversy involving the director and Brando while shooting the scene.
"JFC, David Edelstein. All day I've avoided noting this mans death precisely because of this moment in which a sexual assault of an actress was intentionally captured on film. And this asshole makes it into this joke," actress Martha Plimpton tweeted Monday afternoon alongside a screenshot of Edelstein's Facebook post. "Fire him. Immediately." 
Schneider, who was only 19 at the time of filming, said in 2007 that she "felt a little raped" by Bertolucci and Brando because the explicit scene was not in the original script. Although Brando did not actually assault her, Schneider said she did not realize her full rights on set as a young actress. Bertolucci admitted in 2013 to not giving her the full details of the scene before filming because he "wanted her reaction as a girl, not as an actress." 
"I wanted her to react humiliated," he said at the time. 
Edelstein has since deleted the Facebook post and apologized in a statement via the magazine. 
"To my embarrassment, I was not aware of Maria Schneider's comments about the making of 'Last Tango in Paris.' I now realize the joke was in poor taste and have removed it, and apologize for the remark," he said. 
Despite Edelstein's apology, Twitter users continued to call for him to be fired from New York magazine and other places he contributes to, including NPR's "Fresh Air" and "CBS Sunday Morning."
"Why is he still listed as employed? … You need to drop the man from your show ASAP," one Twitter user wrote in a post to "Fresh Air."
Another wrote, "The fact that David Edelstein still earns $$ by showing his bigotry in public proves the fucking white dude privilege in film criticism & the sad state of film criticism." 
The story continues below. 
This is the second time in a month that Edelstein has had to apologize for tone-deaf remarks. Last week he apologized for his recent review of the film "Green Book," starring Mahershala Ali and Viggo Mortensen.
"The movie taps into a kind of nostalgia for when everything — even racism — seemed simpler, and ready to be legislated out of existence," he wrote in the review. 
He later updated his review with an apology, writing in part, "I find to my horror that my closing line reads as if I have nostalgia for a time when racism was even more pervasive and deadly than it is today. I don't… I apologize unreservedly for expressing myself so insensitively." 
Edelstein has a track record of making tone-deaf and sexist remarks. In a 2001 review of the first "Harry Potter" film, he wrote of then-11-year-old actress Emma Watson, "The prepubescent Watson is absurdly alluring to those of us who always went for bossy girls."