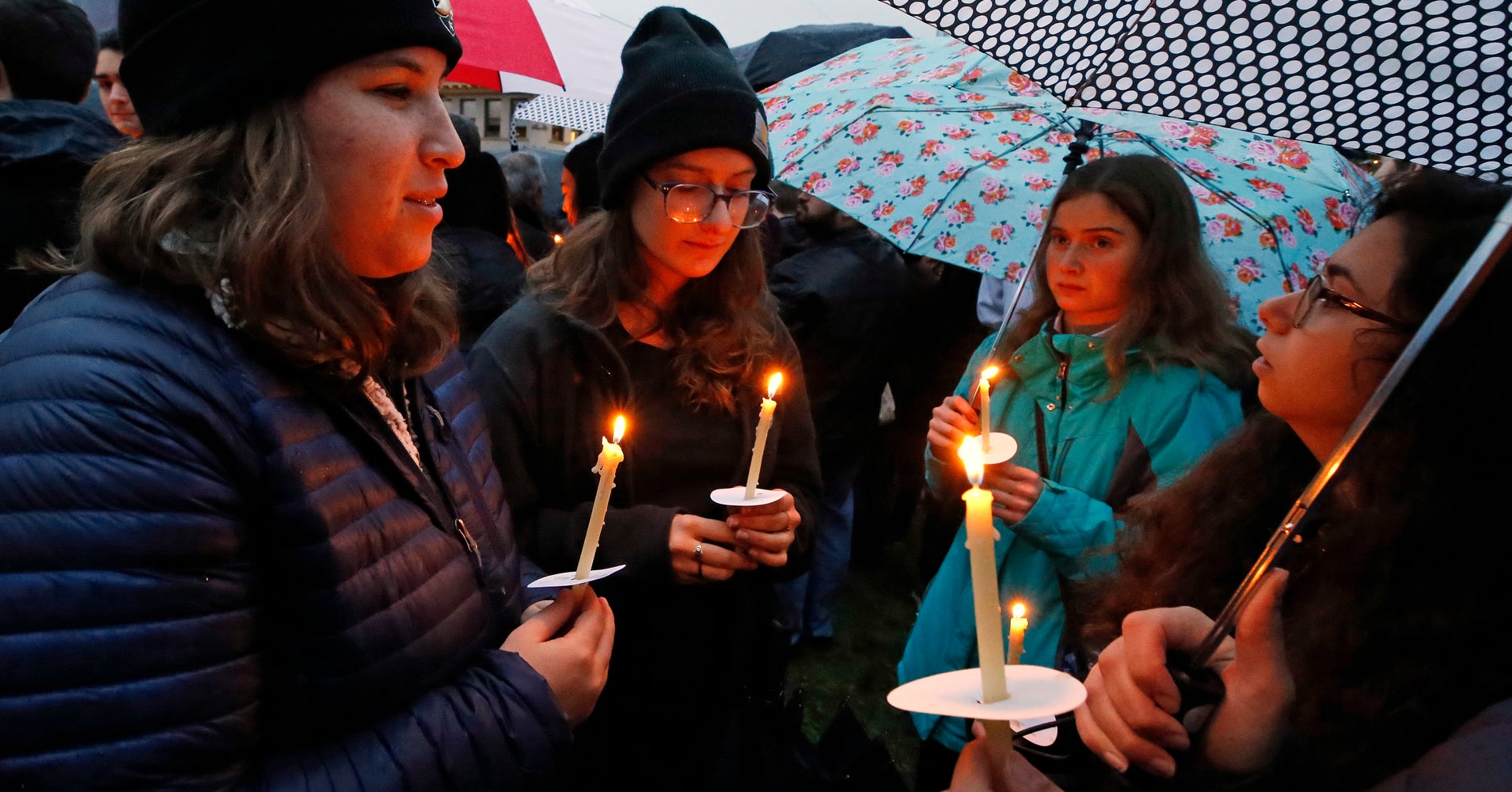 Eight men and three women, ranging in age from 97 to 54, were killed at a crowded Pittsburgh synagogue after an alleged gunman opened fire on the congregation during Saturday services, officials have announced.
Allegheny County medical examiner Karl Williams named the victims at a news conference Sunday morning:
Brothers Cecil, 59 and David Rosenthal, 54
Husband and wife Sylvan, 86 and Bernice Simon, 84
Williams said that the victims' families had been notified and are "in shock and grieving." Their bodies are undergoing autopsies, and authorities are "doing everything in our power that honors both civil and religious law," he said.
It could take up to a week to finish processing the crime scene, given that bodies were found in three different locations, Williams said.
"There are shell casings everywhere," he said. 
Rabinowitz was a doctor, cat lover and "the kindest person you could dream of meeting," his friend, Anna Boswell-Levy, said in a Facebook post. 
"He was such a good and caring man," added Lisa Wesson-Richardson, one of his employees. "This is such huge loss to his family, his staff and his patients!"
Stein, a retired plumbing salesman as well as a husband, father of two and grandfather of one, attended Shabbat services every Saturday morning, his nephew, Steven Halle, told WPXI News on Saturday. 
"Everybody loved him, there wasn't one person that didn't like him in the community," Halle said.
The suspect, 46-year-old Robert Bowers, reportedly yelled, "All Jews must die," before carrying out the attack, according to police sources. Federal prosecutors filed 29 charges against him on Saturday evening, 22 of which could result in him being sentenced to death.
Bowers brought three Glock handguns and an AR-15 assault rifle into the synagogue, all of which he used in the massacre, Williams said. 
He's expected to make his first court appearance on Monday.
A Torah study and Shabbat services were scheduled at the synagogue on Saturday. During the shooting, a bris ― a Jewish circumcision ceremony for an infant boy ― was reportedly taking place at the Tree of Life synagogue.
Six people, including four police officers, were injured. One officer has been released from hospitalization and officials said a second one is expected to be released sometime on Sunday.
The Anti-Defamation League called the shooting "likely the deadliest attack on the Jewish community in the history of the United States."
This story has been updated with details on some of the victims.