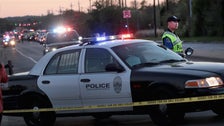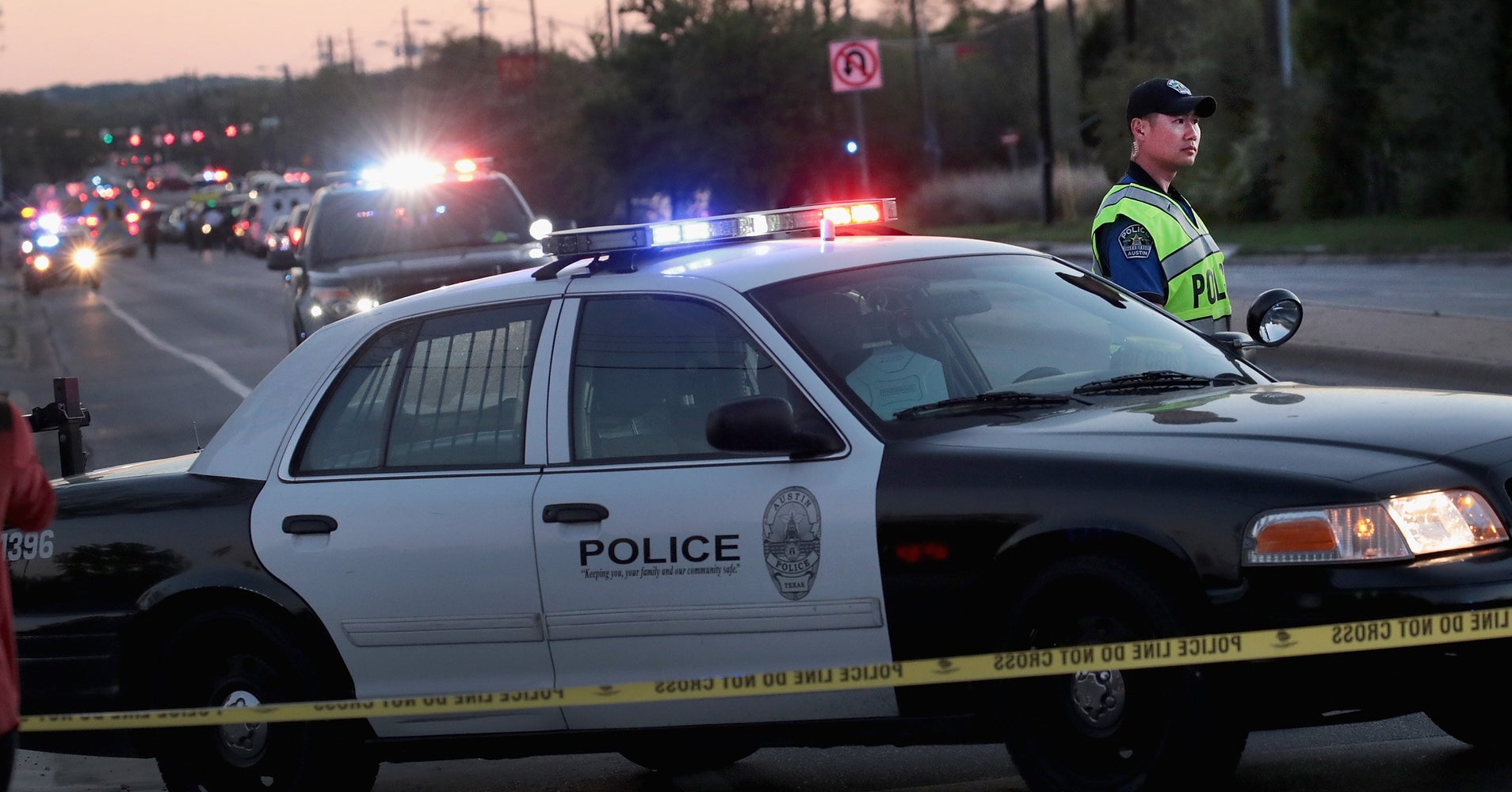 AUSTIN, Texas ― The man suspected of setting off a series of homemade bombs in the Austin area this month, killing two people and terrorizing the city, died early Wednesday in a confrontation with police, authorities said.
Austin Police Chief Brian Manley said that officers had been pursuing the suspect when he detonated an explosive device in his car, killing himself and injuring one officer. Manley said that an officer also shot at the vehicle. 
Officers located the man's car at a hotel and called a technical team in for backup. But the suspect left the hotel before the team arrived, at which point officers proceeded to follow the suspect. He then pulled over and detonated the explosive device.
Authorities did not name the suspect but they identified him as a 24-year-old white male. Officials were able to track the suspect down thanks to video footage and witness testimony, Manley said. But police still don't have any understanding of the man's motive, or whether or not he had help. They also don't know whether he was on his way to deliver the bomb that eventually exploded in his car.
Isaac Figueroa, 26, and his brother heard sirens outside their home off I-35 just after 2 a.m. and decided to go investigate. They drove onto the highway and got close to the scene, where they saw police surrounding a vehicle.
"We thought in our gut this might be the guy, the bomber," Figueroa told HuffPost. "It had to be."
The suspect had been on the police's radar for weeks but only became the primary person of interest in the 36 hours leading up to his death, Manley added.
Six bombing incidents this month ― five in Austin and another at a FedEx center near San Antonio ― have kept both officials and locals on high alert. Two people were killed and five were injured in the blasts. Austin police have fielded more than 1,200 reports of suspicious packages in recent weeks.
"We believe that this individual is responsible for all incidents that have taken place in Austin, beginning March 2," Manley said. He urged the area to remain cautious and did not rule out the possibility that the suspect had mailed or planted further bombs before his death.
False alarms have also kept people on edge in recent days. On Tuesday night, a throng of police, reporters and residents raced to the scene of a reported explosion at a Goodwill on the city's south side. Jerry Davis, the CEO of Goodwill Central Texas, declared at the time, "Someone donated a bomb to us today," telling HuffPost that one of the employees there had picked up a device that detonated in his hands.
Minutes later, Austin police confirmed that an odd "incendiary device" had indeed injured the employee, but didn't bear any connection to the recent bombings and instead resembled "some type of military ordinance or memento" that caught fire.
Reacting to the news of the suspect's death Wednesday morning, President Donald Trump tweeted, "AUSTIN BOMBING SUSPECT IS DEAD. Great job by law enforcement and all concerned!"
Trump on Tuesday called the suspect a "very sick" person.