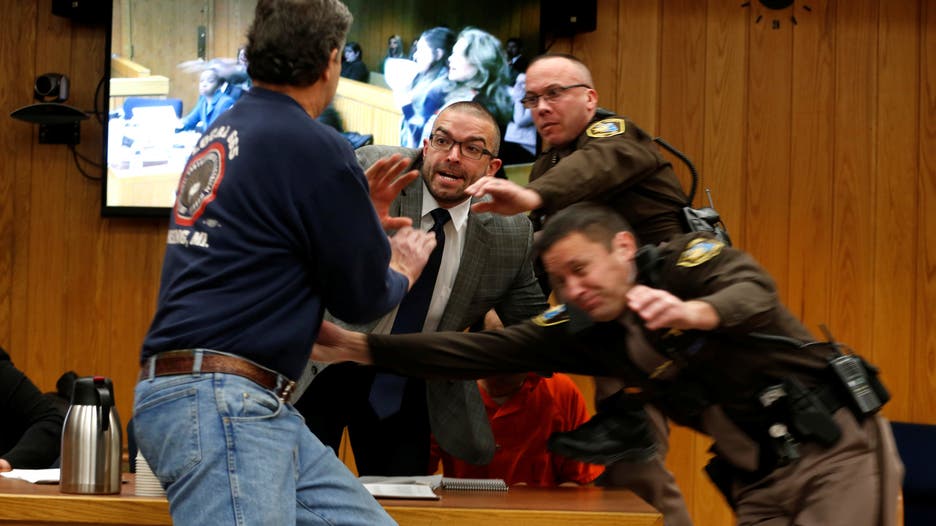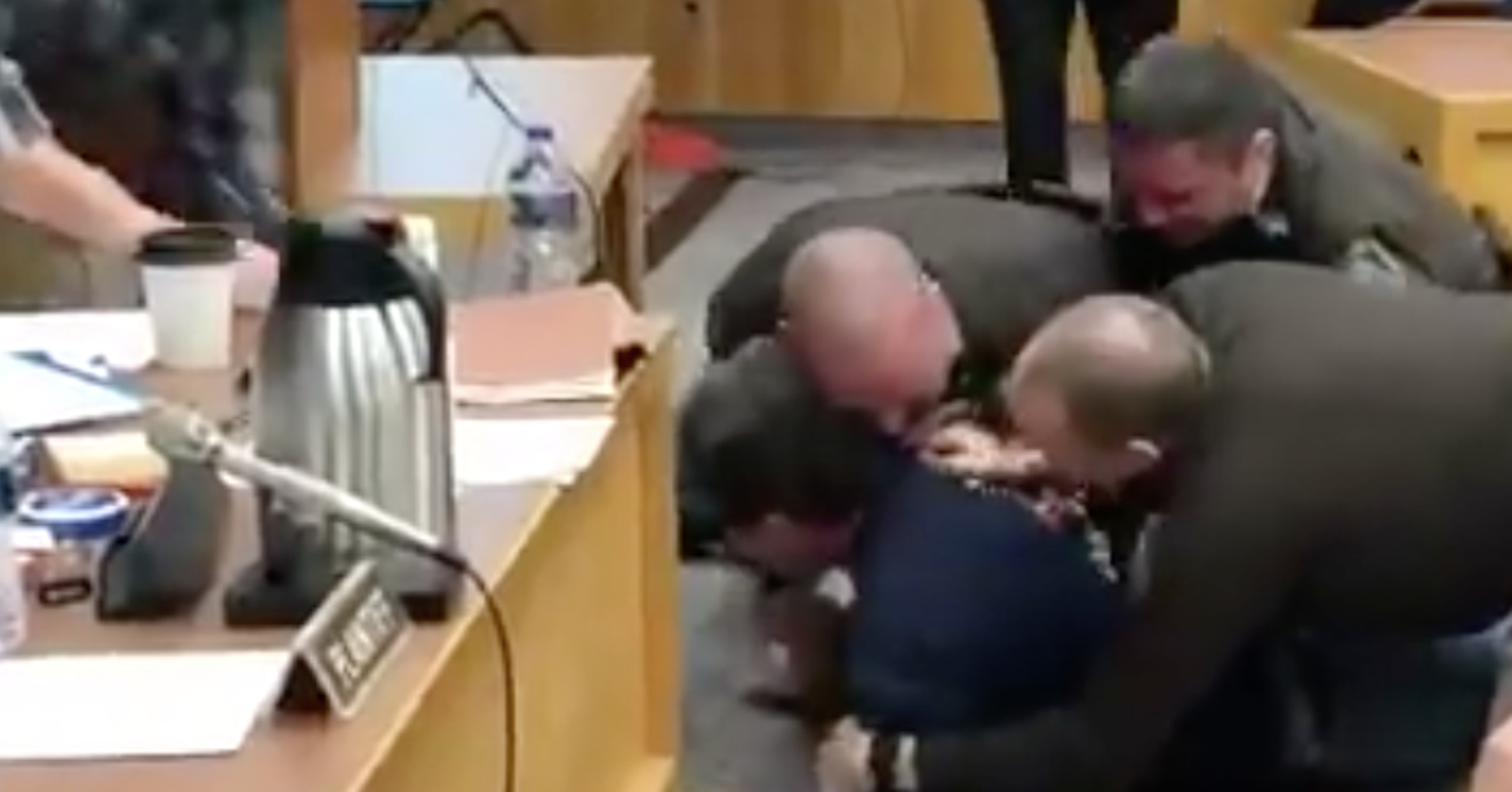 A father of three young girls who were abused by former USA Gymnastics doctor Larry Nassar attempted to attack the disgraced physician in court on Friday morning. 
Randall Margraves was standing alongside two of his daughters, Madison and Lauren, in a Charlotte, Michigan, courtroom on as they read their impact statements. When they finished, Margraves asked Judge Janice Cunningham if he could say something to Nassar. 
"You son of a bitch," Margraves said to Nassar, adding a request to Cunningham: "I would ask you to as part of the sentencing to grant me five minutes in a locked room with this demon. Would you do that? Would you give me one minute?"
When Cunningham told Margraves that she could not grant that, the father of three lunged at Nassar who was sitting only a few feet away with his defense attorneys. Police tackled Margraves to the ground before he could reach Nassar.
Watch a clip from the courtoom below. 
Watch Lauren's and Madison's impact statements before their father attacked Nassar.