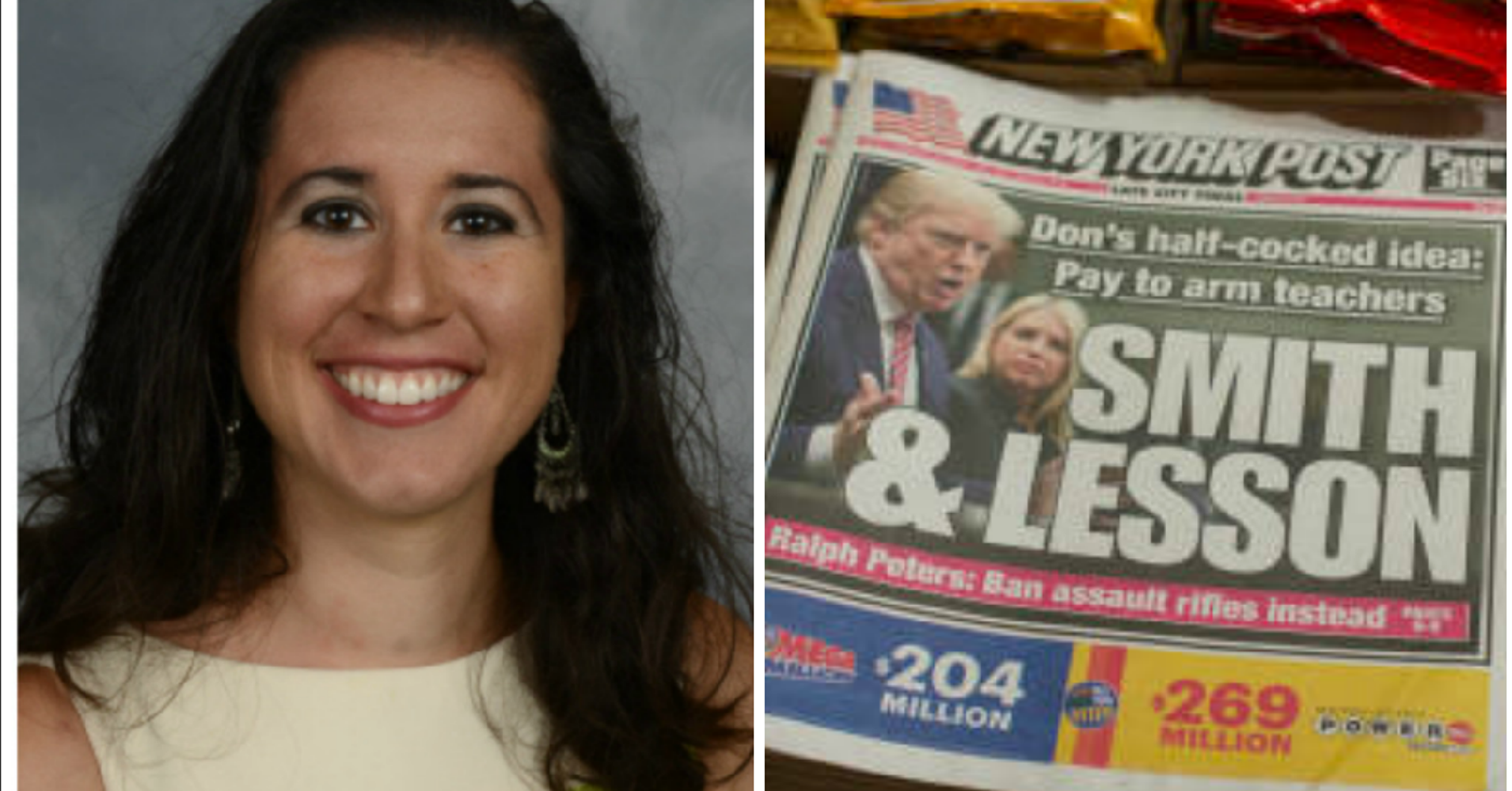 That last sentiment by Daily Kos' Wagatwe Wanjuki is highly important to note.
This teacher has since been removed from the classroom. But she taught at a public school in Crystal River, Florida ― a mere four-hour drive away from Marjory Stoneman Douglas High School ― and also argued that "science" has proven that certain races are smarter than others. 
Racial bias in the classroom is a known issue in classrooms across America, according to research, and the average teacher in the U.S. tends to be white and female despite an increasingly diverse population of students.
"Bringing more guns into our schools does nothing to protect our students and educators from gun violence," Lily Eskelsen García, president of the National Education Association, said last month. "Our students need more books, art and music programs, nurses and school counselors; they do not need more guns in their classrooms."
There aren't cut and dry solutions to assessing racial bias in the education system, but there are steps schools can take if they're given the resources.
For one, studies have proven that white teachers tend to have a lot more faith in the abilities of students who look like them and had comparatively negative predictions for their students of color.
Ensuring educators take courses that teach comprehensive and effective cultural competency could help eradicate such bias in their teaching.
White study participants viewed black boys as young as ten years old as less innocent than the children's white counterparts in the same age group, according to a 2014 study from the American Psychological Association. The study also found participants were more likely to mistake younger black boys as being older children.
Courses addressing cultural competency could potentially change how students of color are viewed and lessen the impact of the "school-to-prison pipeline," a national trend where students of color are pushed out of public schools, often through suspensions, and into the juvenile and criminal justice systems. According to Think Progress, students who have even "one suspension in a school year are far more likely to drop out and come into contact with the criminal justice system."
Additionally, teachers could be given better tools to develop culturally relevant curricula. Students are far more likely to stay engaged in courses that recognize contributions made by leaders, writers, musicians and others that look and sound like them.
There are clearly a laundry list of problems teachers need help with addressing in their classrooms that should arguably come long before we discuss arming them ― particularly now in light of a new plan just announced by Attorney General Jeff Sessions on Monday that will fund local jurisdictions wanting to put cops in schools. The plan has already garnered criticism, with some saying it puts black and brown students in danger.
Trump recently established the Federal Commission on School Safety, chaired by Secretary of Education Betsy DeVos. The goal for the commission will be to "address school safety and the culture of violence;" it will also investigate "age restrictions for certain firearm purchases" and "the effectiveness and appropriateness of psychotropic medication for treatment of troubled youth."