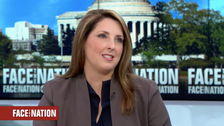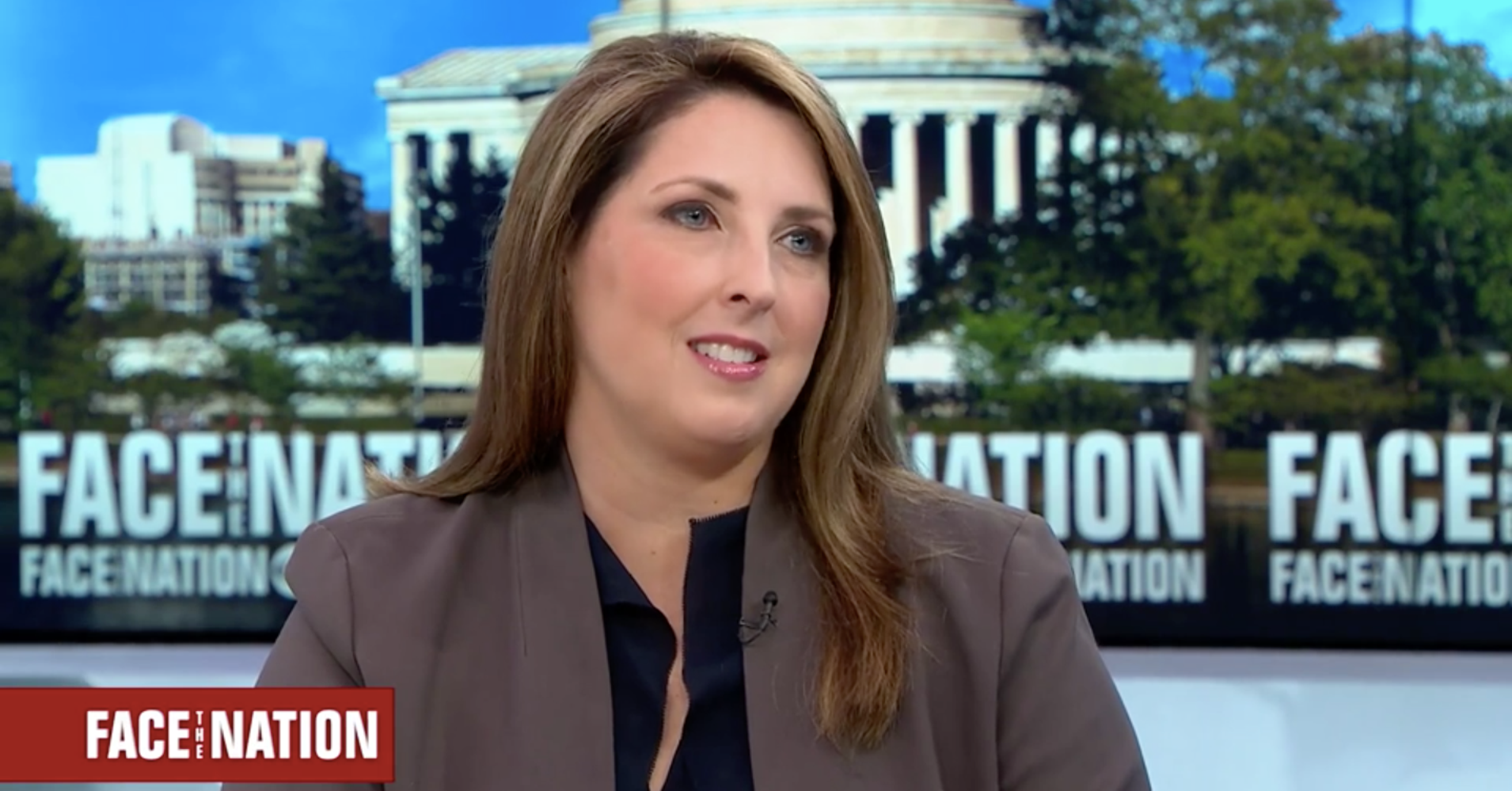 Ronna McDaniel, the chairwoman of the Republican National Committee, said Sunday she believes the party has a "50-50" shot to keep control of the House of Representatives during the upcoming midterm elections.
McDaniel's comments, made during an interview with CBS' "Face the Nation," reflect what's expected to be a fierce challenge between Republicans and Democrats in November. The election is expected to be a litmus test on President Donald Trump's leadership, and many are predicting a progressive blue wave could shift the balance of power in Congress.
"We've had an unprecedented amount of retirements and that has made it harder in some of these swing districts. But right now I'd say it's 50-50," McDaniel told CBS' Margaret Brennan. "We are out every day working. The RNC has raised to date $250 million. We've put [549] staff on the ground. We've trained 20,000 field organizers. That's four times more than we did in 2016."
She continued: "Candidates who think that they're in safe districts, they're going to have to give everything and we're going to be there backing it up at the RNC."
McDaniel said that Republicans were potentially faring better in the Senate, where they may pick up seats. But both she and federal budget director Mick Mulvaney told top party donors on Saturday that Republicans were facing an uphill battle in the upcoming elections, according to audio of a closed-door meeting obtained by The New York Times. The candid remarks included a moment where Mulvaney questioned if Sen. Ted Cruz (R-Texas) would win his seat because he was unpopular.
McDaniel disagreed with that assessment on Sunday, saying Republicans were "not going to lose Texas."
She also pushed back against assertions that Trump's own unpopularity was a detriment to Republican candidates, saying the president was a "great asset" to the party. Trump is expected to visit Texas in October to campaign for Cruz.
"The president has a 90 percent approval rating among Republicans. It's one of the highest in history for a president from his own party," McDaniel said. "People are feeling good about where they are. And the president is a great asset for us."