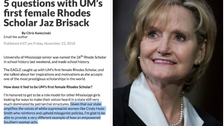 Jaz Brisack, the first female student at the University of Mississippi to receive the prestigious Rhodes scholarship, called Sen. Cindy Hyde-Smith (R-Miss.) a "white supremacist" in an interview with The Oxford Eagle on Sunday.
Brisack, a college senior, told the Eagle she was "honored to get to be a role model for other Mississippi girls looking for ways to make their voices heard in a state still very much dominated by patriarchal structures."
"Given that our state amplifies the voices of white supremacist women like Cindy Hyde-Smith who reinforce and uphold misogynist policies, I'm glad to be able to provide a very different example of how an empowered Southern woman acts," Brisack told the newspaper.
Hyde-Smith has come under increasing scrutiny in recent days for a series of past and present behavior seen as racially inflammatory.
A snippet of Brisack's interview was shared on Twitter on Sunday night and quickly went viral:
Groups including Major League Baseball, Walmart, AT&T, Leidos, Union Pacific and Boston Scientific have all asked for their donations to Hyde-Smith's campaign to be returned.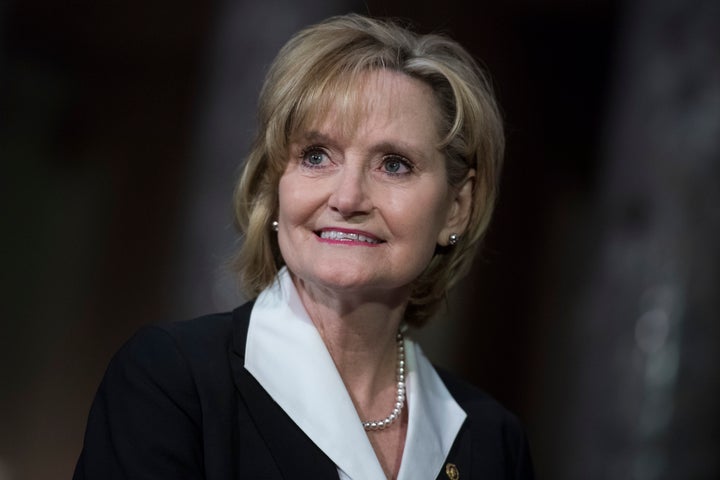 Hyde-Smith has apologized for the remark, claiming that her opponents manipulated her words and that what she'd said was not a reference to race-related lynchings. But other questionable elements of Hyde-Smith's past have surfaced.
President Donald Trump is holding rallies in Mississippi this week in support of Hyde-Smith, who is expected to face off against Democratic challenger Mike Espy in a special election on Tuesday.