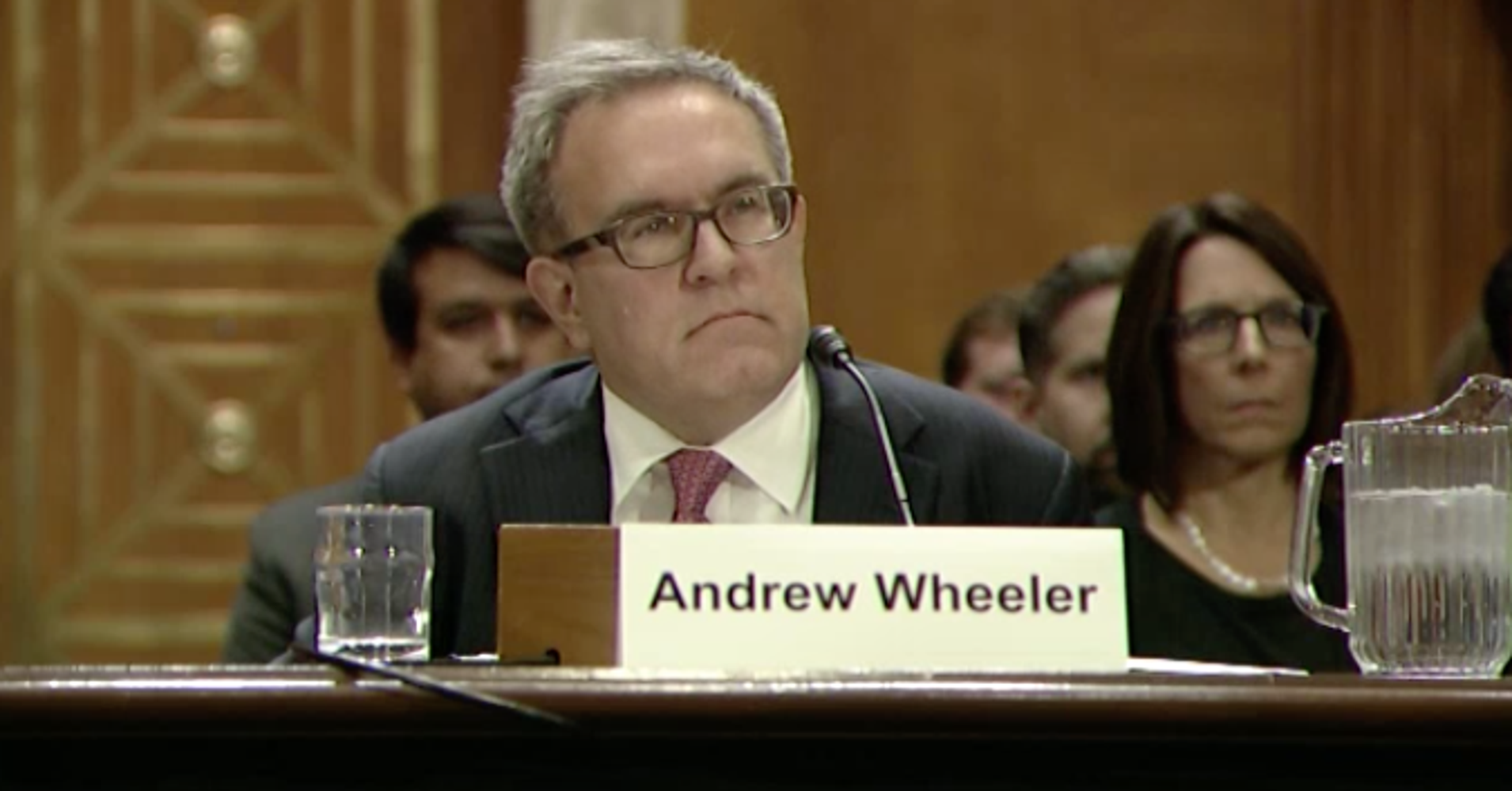 Andrew Wheeler, President Donald Trump's pick for the Environmental Protection Agency's No. 2 job, has secured at least one Democrat's support ahead of his planned Senate confirmation vote next week.
Sen. Heidi Heitkamp (D-N.D.), one of just two Democrats who voted for embattled EPA Administrator Scott Pruitt last year, told HuffPost she plans to approve the former coal lobbyist, who rejects the science behind climate change. If confirmed, Wheeler would be next in line to take over the agency if Pruitt caves to mounting pressure to resign.
"After meeting with Mr. Wheeler and reviewing his record, I've decided to support his nomination," Heitkamp told HuffPost by email Friday evening. "I believe he'll be open to working on issues important to North Dakota in a pragmatic and fair way, and I'll hold him accountable to make sure he implements the mission of the EPA in a way that works for my state."
A spokesman for Sen. Joe Manchin (D-W.V.), the other Democrat who voted for Pruitt, said he would make his decision by early next week.
This is a developing story. Please check back for updates.