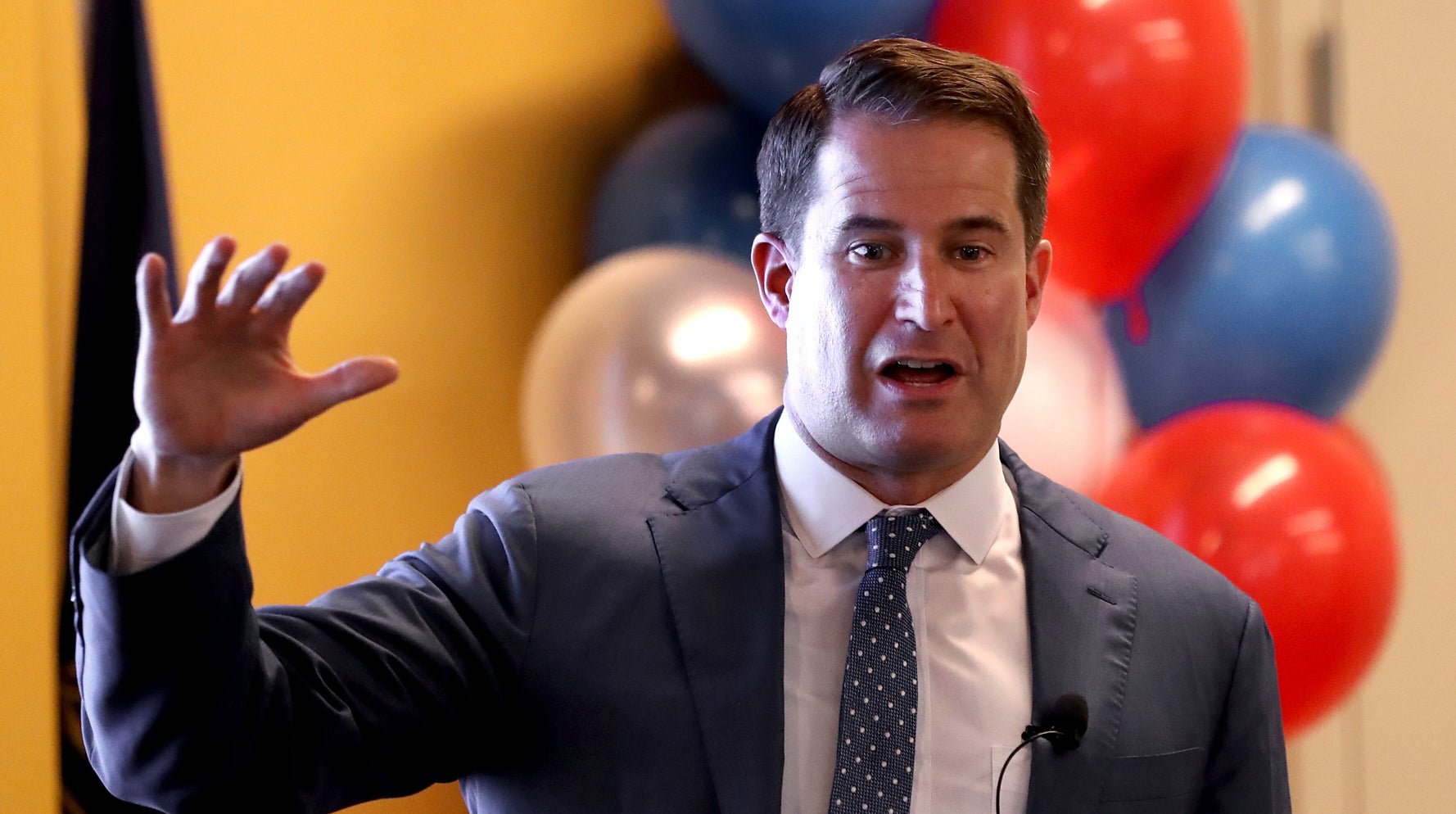 "Today, I want to use this opportunity, with all of you here, to announce that I am ending my campaign for president," Moulton says in prepared remarks released by his campaign. "Though this campaign is not ending the way we hoped, I am leaving this race knowing that we raised issues that are vitally important to the American people and our future."

Moulton will run for reelection to his House seat and will relaunch a group dedicated to winning down-ballot races.
"And most of all, I will be campaigning my ass off for whoever wins our nomination in 2020," he says in his prepared remarks.
An Iraq War veteran, Moulton tried to focus his presidential campaign on foreign policy and issues involving military veterans. He spoke candidly about mental health and experiencing post-traumatic stress disorder.
His poll numbers hovered around 1% since his entry into the race in April.
Moulton has been critical of House Speaker Nancy Pelosi (D-Calif.) and other House Democratic leaders for infighting, rather than focusing on impeaching President Donald Trump. Last year, he led a challenge to Pelosi's speakership, earning opposition from some of his own constituents.
"Our leadership is failing on two counts: Dividing our caucus and being unwilling to start impeachment proceedings against Donald Trump," Moulton told HuffPost in an interview last month. "And that was most evident this weekend, because all of this ridiculous infighting in the House pales in comparison to what this White House is doing."
In an interview with The Washington Post on Thursday, Moulton, who positioned himself as a centrist and criticized progressive proposals like "Medicare for All," said: "It's evident now that this is essentially a three-way race" with former Vice President Joe Biden and Sens. Elizabeth Warren (D-Mass.) and Bernie Sanders (I-Vt.). 
Moulton said he was not prepared to endorse anyone yet, but said Biden "would make a fantastic president," calling the former vice president "a mentor and a friend."