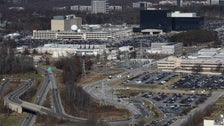 A law enforcement officer has reportedly been injured following a shooting outside of the National Security Agency's headquarters in Maryland Wednesday morning that left one person in custody. 
The injured officer, whose condition wasn't immediately known, has been taken to a hospital, Larry Whitley, a spokesman for Fort Meade police told The Washington Post. The nature of the officer's injuries was not released.
Photos taken at the scene captured a possible suspect being taken into custody near an SUV that had bullet holes through the windshield. The vehicle appeared to have crashed into barricades near an entrance.
The NSA, in a statement to HuffPost, said "the situation is under control and there is no ongoing security [or] safety threat."
The FBI, in a post on Twitter, also said it is sending personnel to the scene to assist. Fort Meade police did not immediately respond to a request for comment.
President Donald Trump has been briefed on the shooting, according to a statement released by a White House spokesperson.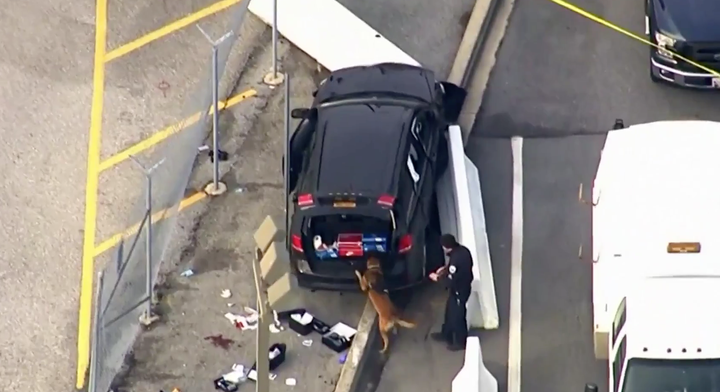 "Our thoughts and prayers are with everyone that has been affected. We will continue to provide updates as they become available," the statement read.
The Fort Meade base is located roughly 30 miles northeast of the White House.
Wednesday's incident comes nearly three years after authorities opened fire upon another SUV that attempted to enter the NSA's gates, leaving one person in the vehicle dead and a second injured.
That SUV is believed to have taken a wrong turn. Instead of complying with commands to stop, the vehicle accelerated toward a police cruiser, prompting at least one officer to open fire, the NSA said at the time.
This is a developing story. Check back for updates.