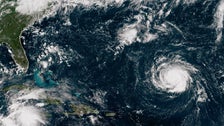 South Carolina Gov. Henry McMaster (R) on Monday ordered a mandatory evacuation of the state's coastline ahead of Hurricane Florence's expected arrival on Thursday.
Approximately 1 million people in eight counties have until noon on Tuesday to evacuate, the governor said. Four major roads will reverse their traffic lanes to help facilitate the mass exodus.
"We're in for a real episode here," McMaster said at a press conference. "This may be inconvenient. This is a very dangerous hurricane. But we are not going to gamble with the lives of the people of South Carolina."
The eight counties under evacuation are Jasper, Beaufort, Colleton, Charleston, Dorchester, Berkeley, Georgetown and Horry. The roads where traffic is being reversed are I-26 from Charleston to Columbia, Highway 501 in Myrtle Beach, and Highways 278 and 21 in Beaufort County.
The hurricane, which strengthened to a Category 4 on Monday, is expected to intensify as it approaches the Carolinas, said John Quagliariello with the National Weather Service. He described the storm as "extremely large and dangerous."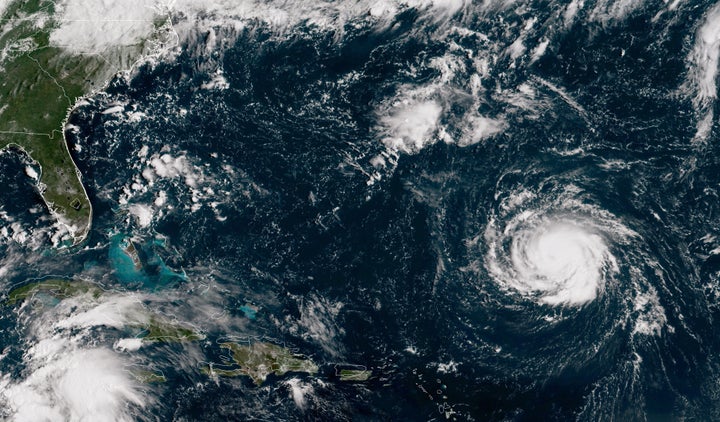 President Donald Trump on Monday urged "the incredible citizens of North Carolina, South Carolina and the entire East Coast" to "take all necessary precautions" as the storm approaches.
"We have already began mobilizing our assets to respond accordingly, and we are here for you!" he tweeted.
Tropical storm winds are forecast to hit the region sometime Thursday morning, with landfall occurring late Thursday night. Once the storm makes landfall, McMaster said, it's expected to move slowly, dumping extreme amounts of rain likely to cause flooding.
"This could be the first Category 4 hurricane to make landfall in the Carolinas since Hugo," Quagliariello said, referring to the Category 5 hurricane that caused widespread damage in the Caribbean and Southeast U.S. in 1989.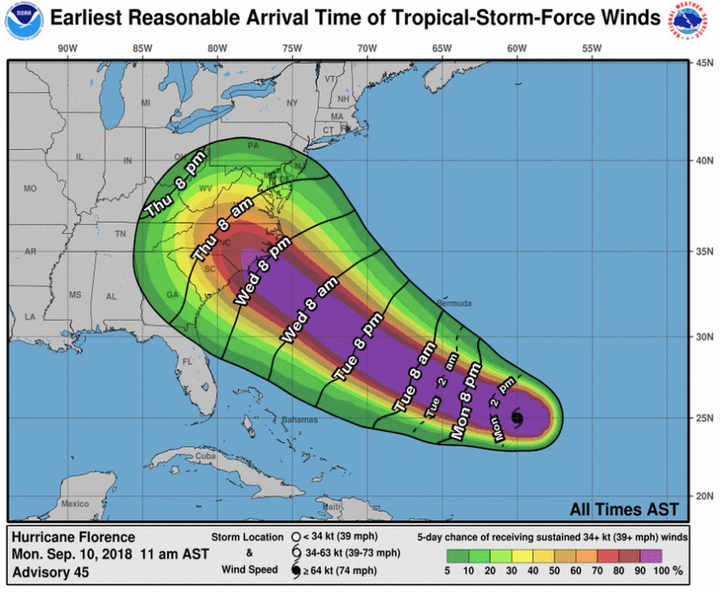 Quagliariello advised the public to consider the path's "cone of uncertainty," which shows where the hurricane is likely to go two-thirds of the time. Effects from the hurricane will occur outside that cone, he said, predicting some effects will be felt more than 100 miles from the storm's center.
Evacuation shelters will open on Tuesday and be available to individuals based on need, said Kim Stenson, director of the South Carolina Emergency Management Division.
McMaster declared a state of emergency on Saturday, a day after North Carolina Gov. Roy Cooper (D) made a similar declaration for his state.
At a press conference on Monday, Cooper called his state the "bullseye" for Hurricane Florence, saying they are "bracing for a hard hit."