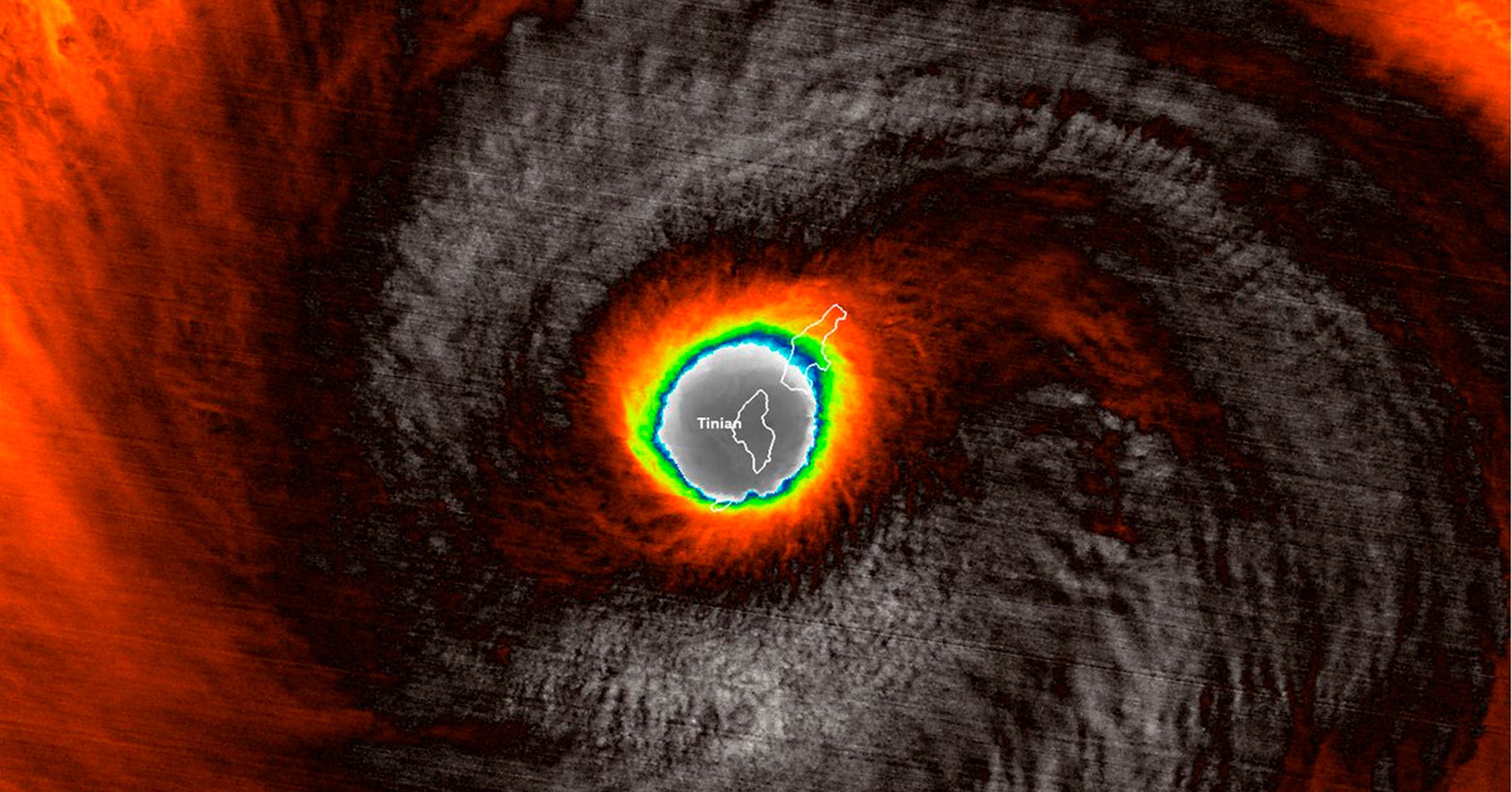 Hunter, 45, has lived on Saipan since childhood and is accustomed to strong storms. "We are in typhoon alley," he wrote, but added this is the worst he's experienced.
Power went out the previous afternoon and Hunter was bracing for months without electricity or running water. All government offices and schools shut down two days ago. A few gas stations ran out of gas by Tuesday evening, he said.
"We knew it was going to be big," he said, "but wow."
Meteorologist Matthew Foster in Honolulu said Yutu is moving quickly enough that the main concern will be the strong winds, not huge amounts of rain that have been associated with other recent hurricanes.
"It's a very powerful storm," Foster said. "It's going to be more of a wind damage threat versus rain."
A super typhoon would be the equivalent of a category 4 or 5 hurricane.
The Northern Marianas are about 3,800 miles (6,115 kilometers) west of Hawaii, and have a population of about 55,000 people.
Waves of 25 to 40 feet (6 to 12 meters) are expected around the eye of the storm and flooding is likely, forecasters said.
A typhoon warning was in effect for Saipan, Tinian and Rota and a tropical storm warning was in place for Guam and other southern islands.