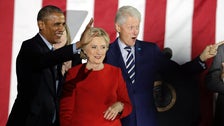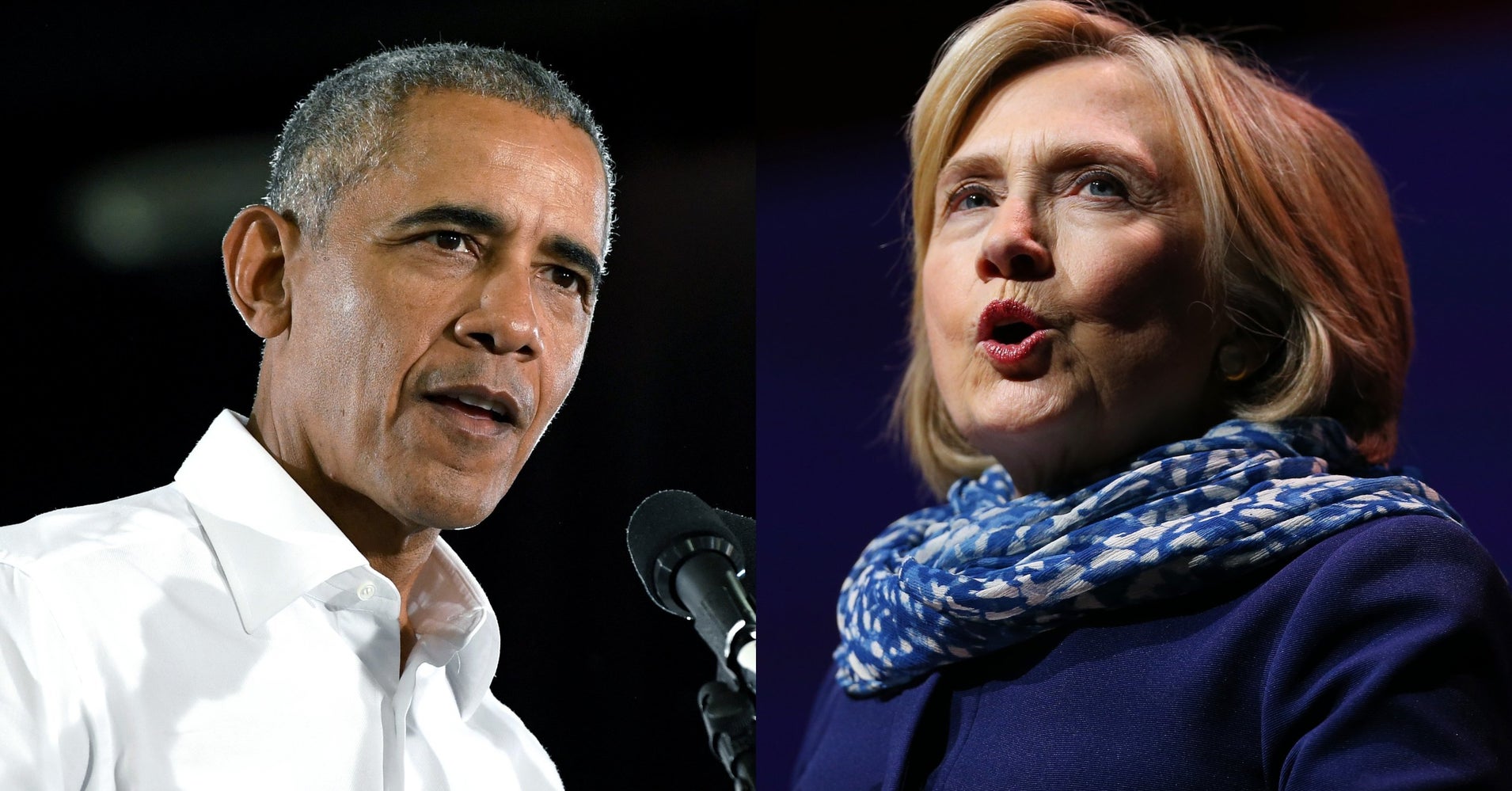 Suspicious packages containing "potential explosive devices" were sent to Hillary and Bill Clinton's home in the New York City suburbs late Tuesday and former President Barack Obama's office in Washington, D.C., early Wednesday, according to the Secret Service.
"The packages were immediately identified during routine mail screening procedures as potential explosive devices and were appropriately handled as such. The protectees did not receive the packages nor were they at risk of receiving them," the agency said in a statement.
President Donald Trump has been briefed on the situation and the White House is taking it "extremely seriously," a senior White House official told NBC News.
A senior White House official tells me President Trump has been briefed on the suspicious packages intercepted by the Secret Service.
The official says the White House is taking the situation "extremely seriously."

— Peter Alexander (@PeterAlexander) October 24, 2018
"We condemn the attempted violent attacks recently made against President Obama, President Clinton, Secretary Clinton, and other public figures," said White House press secretary Sarah Huckabee Sanders. "These terrorizing acts are despicable, and anyone responsible will be held accountable to the fullest extent of the law. The United States Secret Service and other law enforcement agencies are investigating and will take all appropriate actions to protect anyone threatened by these cowards." 
Several news outlets initially reported that there had been a third package directed at the White House. The Secret Service said the reports were incorrect.
CLARIFICATION: At this time the Secret Service has intercepted TWO suspicious packages – one in NY and one in D.C. Reports of a third intercepted package addressed to the WH are incorrect. We refer media to our statement: https://t.co/lJdTn04KmI

— U.S. Secret Service (@SecretService) October 24, 2018
CNN's New York newsroom was also evacuated Wednesday morning after a "suspicious package" was discovered in the mailroom.
The New Castle Police Department in Chappaqua, where the Clintons live, did not immediately respond to HuffPost's request for comment. Spokespersons for the Clintons and Obamas referred HuffPost to the Secret Service for comment.
The New York FBI said it was aware of the package targeted at the Clintons and is investigating, but declined to comment further.
In a tweet, the Clintons' daughter Chelsea thanked the Secret Service.
Every day, I am grateful to the women and men of the United States Secret Service. Thank you.

— Chelsea Clinton (@ChelseaClinton) October 24, 2018
Hayley Miller contributed reporting.
This is a developing story. Please check back for updates.