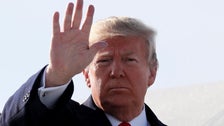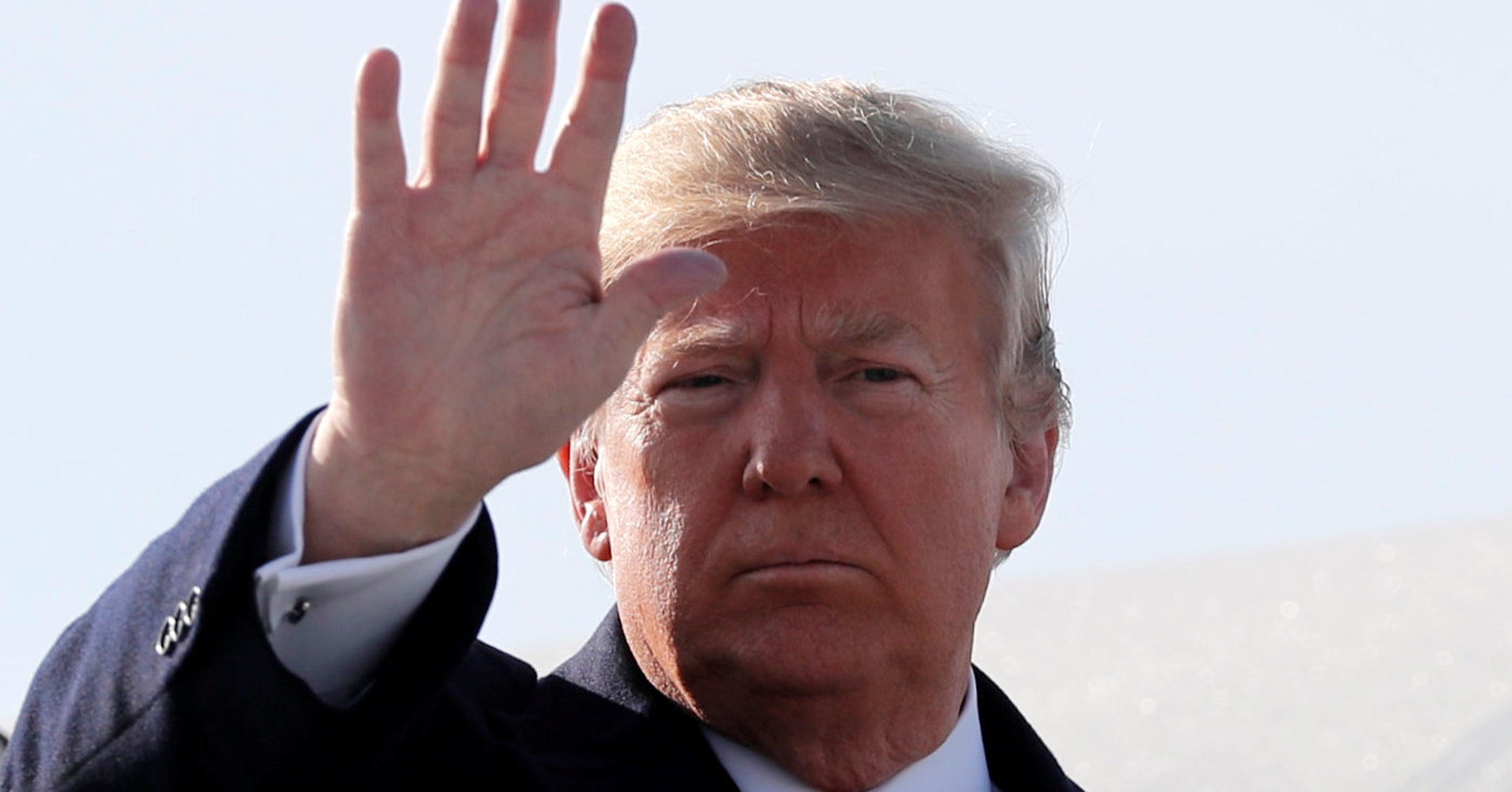 A federal judge has refused to delay a landmark emoluments lawsuit against President Donald Trump — and he pointed in his ruling to an attitude expressed by Trump in one of the president's own tweets.
U.S. District Judge Peter Messitte of Maryland refused a Justice Department request to halt the lawsuit against Trump, which accuses him of violating the emoluments clause of the Constitution. The clause bars federal officials from accepting gifts or benefits from foreign officials or governments.
The case, filed by the attorneys general of Maryland and Washington D.C., says Trump is profiting from his Trump International Hotel in the District of Columbia, where foreign governments and leaders can curry favor with the president via pricey bookings and parties in his hotel. The ruling Friday means that the plaintiffs will likely move quickly to obtain income and business documents from the president, and possibly tax returns, which Trump has yet to release.
One of the arguments the Justice Department used against the suit was that it would be a burden and too much of a "distraction" for the president to deal with while running the country.
The judge also cited Trump's apparent eagerness to head to court over issues linked to tell-all author Michael Lewis, former White House chief strategist Steve Bannon, and adult porn star Stormy Daniels.
District of Columbia Attorney General Karl Racine, who is up for re-election Tuesday, called Messitte's ruling a "big win," and vowed to  "stop Trump from illegally profiting from the presidency."
Messitte noted in his ruling that income from Trump's hotel can legally be considered emoluments. Trump's "apparent receipt of benefits from at least some foreign and state governments … suggest that he has received 'emoluments' in violation of the Constitution, giving rise to plausible causes of action against him brought by parties with standing," he wrote.
He added that foreign governments have "expressly stated in the media that they are patronizing the President's hotel precisely because he is the President." He added that it "appears likely" in some cases that "payments to his hotel are being made with an expectation of favorable treatment by the President in matters of foreign policy." 
Revenue at the Trump International Hotel in New York City jumped 13 percent in the first three months of 2018 — after years of falling revenue — thanks to spending by the entourage accompanying controversial Saudi crown prince Mohammed Bin Salman, according to the general manager. Turkey has accused the prince of orchestrating the murder of Saudi Arabian journalist and American resident Jamal Khashoggi last month. Trump has been reluctant to speak out against the attack.