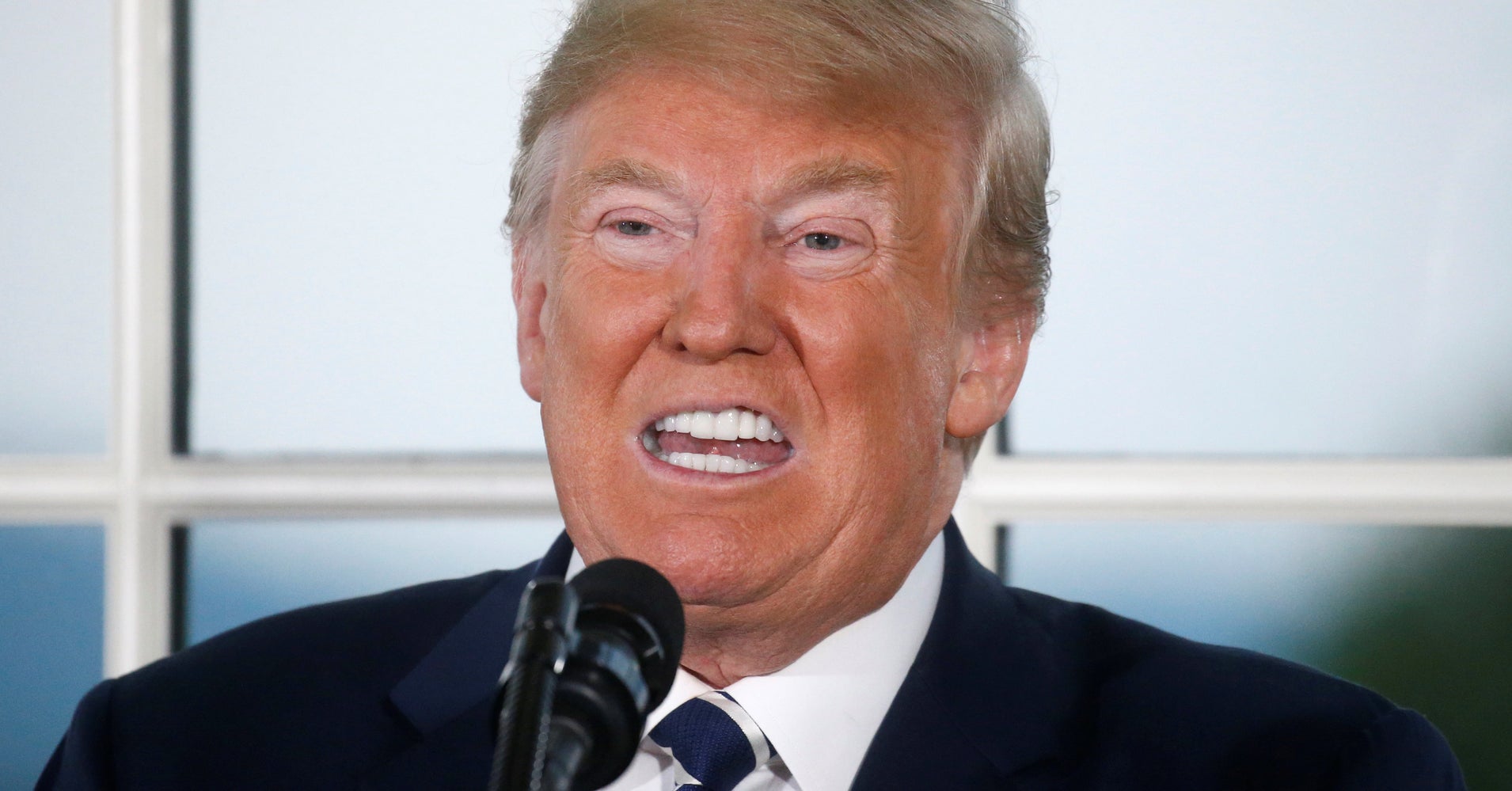 But his latest gaffe caused much mirth online after he mistakenly tweeted "text massages" instead of "text messages" in this Saturday morning rant against the FBI:
The tweet was deleted after around 30 minutes of being online. It was replaced, along with a subsequent one, with these posts:
Why isn't the FBI giving Andrew McCabe text messages to Judicial Watch or appropriate governmental authorities. FBI said they won't give up even one (I may have to get involved, DO NOT DESTROY). What are they hiding? McCabe wife took big campaign dollars from Hillary people…..

— Donald J. Trump (@realDonaldTrump) August 11, 2018
…..Will the FBI ever recover it's once stellar reputation, so badly damaged by Comey, McCabe, Peter S and his lover, the lovely Lisa Page, and other top officials now dismissed or fired? So many of the great men and women of the FBI have been hurt by these clowns and losers!

— Donald J. Trump (@realDonaldTrump) August 11, 2018
Trump also incorrectly wrote "it's" instead of "its" in his second post.
In the tweets, Trump demanded the FBI turn over files on its former Deputy Director Andrew McCabe to conservative activist group Judicial Watch.
But, perhaps unsurprisingly, it was his glaring spelling error that attracted much of the initial attention online:
Text massages? Sounds kinky.

— Melissa G Leitzan (@GLeitzan) August 11, 2018
Wtf is a text massage? Masseur's massage via text now? I'm totes missing out

— Americano on the go (@Momathree) August 11, 2018
Who wants a text massage? Sounds interesting.

— D. Anthony (@D_Anthony36) August 11, 2018
I want free text massages from the FBI!

— Richard HP (@richardhp) August 11, 2018
Messages. It's messages

— Arturas Kerelis (@arturaskerelis) August 11, 2018
I've never had a text massage…what do those feel like?

— Mark Spurlock (@Hamboneingreenb) August 11, 2018
Text massages. 🤦🏼‍♀️😬🙄😂

— Miss Fiercely Loyal (@fiercelyloyal31) August 11, 2018