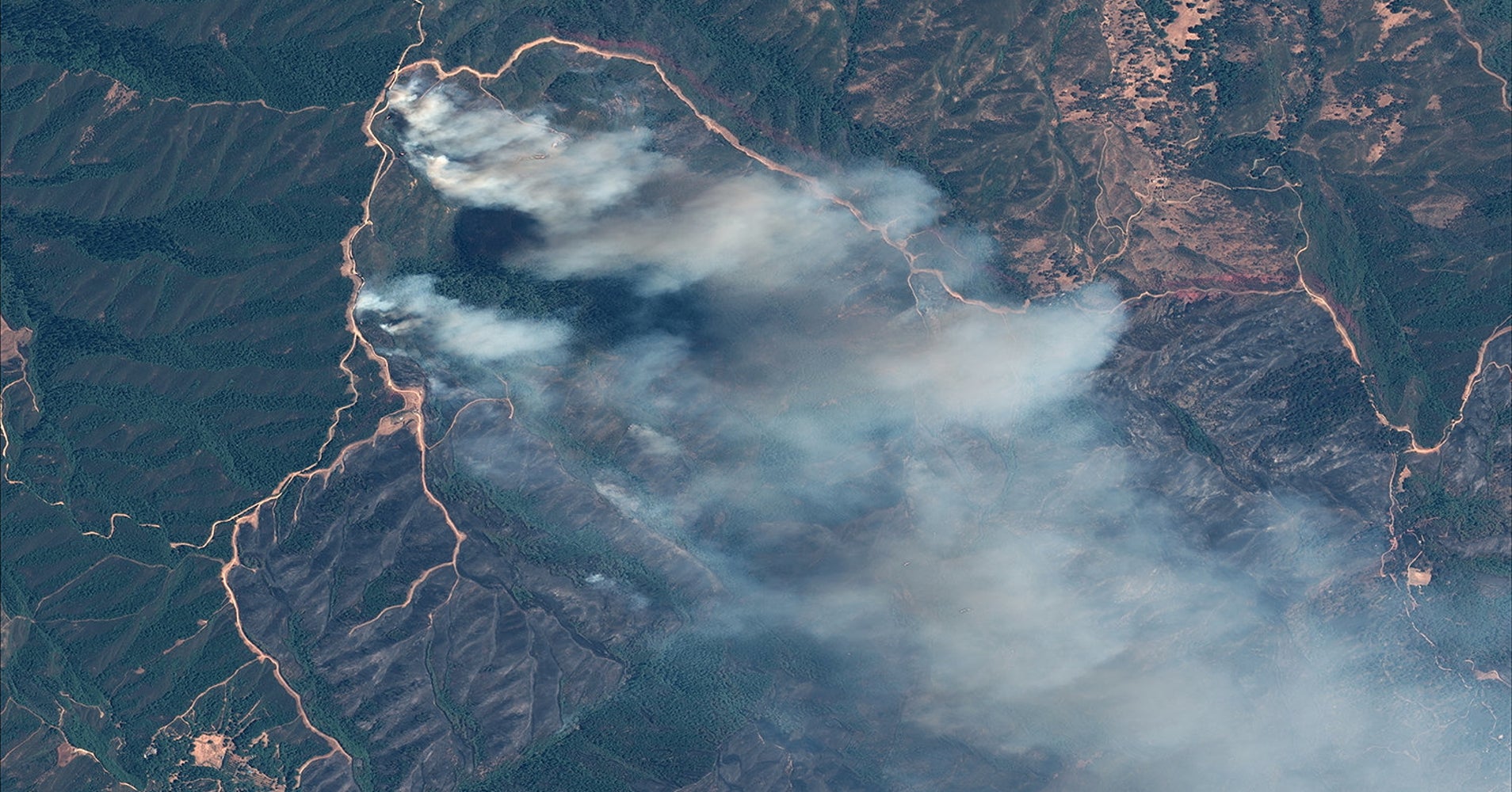 Photos released by satellite imaging company DigitalGlobe on Wednesday give a birds-eye view of the deadly wildfires currently burning in California.
Below you'll see true color images, alongside images captured with DigitalGlobe's SWIR or short-wave infrared technology, which shows the damage from the fires in higher detail. The red areas indicate healthy vegetation, while the gray areas highlight burned land. The European Space Agency has also released an image from its Sentinel satellite, which gives another look at the fires from above. 
See the satellite images below.